Meet the newest members of the English department
The English department is brimming with creativity and a love for language and literature. After several English teachers retired the past year, new positions opened up to teachers looking to make an impact on students. English teachers Jason Krakower, Alexis Phares and Bonnie Lechner each bring unique expertise and personality to the English department.
Outside of reading and writing, the educators have unique passions and hobbies, which bring new strengths to the department. Taking on Yearbook, with which she has had no previous experience, Lechner hopes to apply her artistic skills to the course.
"Over the summer I got into the creative side of it. I have my own small business, and I do a lot of hand-drawn art designs," Lechner said.
On the other hand, Krakower has experience in the field of sports journalism. Having been an editorial producer at Major League Baseball Advanced Media for six years, Krakower is an expert at catching and revising grammatical mistakes.
"At MLB.com, I would work with beat reporters and columnists to keep team websites up to date throughout a game… I definitely always tell [my students] that I was an editor in my previous life, so they better proofread!" Krakower said.
In her spare time, Phares enjoys learning about fitness. Before receiving her certification in teaching, Phares spent time in school learning to be a sports dietician.
"Working out is a big part of my life, but [I like to learn] about the muscles, and how muscles work and what fitness does to your body. In my free time, I work at a gym. That allows me to meet more people, and it also allows me to learn about all the kinesiology and everything that goes into fitness and the human body," Phares said.
Each of these teachers have specific mentalities about the classroom environment they want to create. Phares believes in strong compassion and empathy when interacting with her students.
"Everyone has stuff going on in their lives, and you may not know what it is. Maybe it's surface level; maybe it's really deep. I know things are going on outside of school, and they don't always feel comfortable sharing it, or they don't know how to share it, but it affects them in the classroom. So if a student comes in late, instead of jumping down their throat and trying to figure out why they're late, I let them know I'm glad they came. I'm glad they're here because there's no point in getting upset over things that maybe you don't know or things that can't be controlled," Phares said.
Krakower has alternative methods of setting a comfortable classroom environment.
"
I'd like to think I have a good sense of humor, so I try to keep the mood light and calm as long as everyone is focused on the lesson. As a student, I always succeeded when I felt comfortable in a classroom, so I do everything I can to make everyone feel welcome and included. There will also be plenty of pop culture references because I can't help myself."
— Jason Krakower
Many of these teaching styles have been derived from their own life experiences. For example, from interactions with his own teachers in the past, Krakower picked up trends that have influenced his approach to his own students.
"All students are different students, so no one strategy will work for the whole. Each individual will have an individual perspective on everything. I try to get to know each student and find out what works for them. Another thing I noticed as a student is that teachers set the tone for everything in the classroom. When I was in middle school, I was interested in the lessons because my English teacher was calm, enthusiastic and clearly cared about what he was teaching. I try to lead by example as well," Krakower said.
Lechner, however, had contradictory incentives for becoming an English teacher. Although she loved reading and writing, Lechner was planning to become an engineer until her senior year. She was challenged by a disproving English teacher who motivated her in an unconventional way, not only to pursue English, but also to give her students something she didn't have.
"There was one day where we did a Socratic seminar, and every single time that I would say something about the book, she would be like, 'no, that's not right.' And it was like this shutdown the whole time because if you didn't agree with her, you were wrong. I wanted to teach because I wanted to provide students with the opposite of what I had. I wanted to show them that whatever they are feeling or thinking [or] experiencing from a novel is valid, because it's personal," Lechner said.
Phares had similar experiences with a harsh instructor in middle school.
"I had a teacher who just straight up said, 'You're a bad writer. You're not good at it.' But she never tried to help me. So then I just shut down. My freshman year teacher, Ms. Richardson pulled me in and said, 'You're not a bad writer, you're actually really good. We just need to fix these areas.' So she kind of restored my love for reading and writing," Phares said.
While the English department's newest members share common interests and occupations, they each bring unique talents, wisdom and character to the school, enhancing the welcoming environment students look forward to every day.
"I like making students more interested in reading and writing. If I can do that, each year is a success!" Krakower said.
Your donation will support the student journalists of Walter Johnson High School. Your contribution will allow us to purchase equipment and cover our annual website hosting costs.
About the Contributor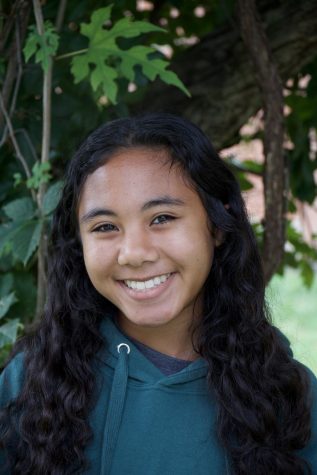 Katie Campbell, Online Editor-in-Chief





Katie is excited to spend her senior year as an Online Editor-in-Chief for the Pitch. She enjoys playing soccer, reading, and watching Monk.