Recognizing the best local and national slopes
Local sledding adventures
Every winter, the possibility of snowfall hangs in the mind of the typical teenager. Given lax county regulations, it only takes a few inches of powder to either delay or altogether cancel a school day. With snow days come snowball fights, snow angels and, of course, sledding. For those planning on flocking to the local slopes, it's best to know which hills pack the most fun. Below, we have compiled where to find some of the best slopes in the area.
Tilden Woods Local Park
Nestled right next to Tilden Pool, Tilden park houses a quaint playground, creek and excellent basketball court. However, under heavy snowfall, the steep hill into the parking lot serves as an excellent sledding hill.
Ayrlawn YMCA Park
Behind the parks and toward the tennis courts, a safe slope resides. Hidden away, Ayrlawn offers an intimate sledding experience, though some excitement is sacrificed.
Stratton Local Park
Known as an unofficial meeting place for many part-time WJ hoopers, Stratton also houses many serviceable sledding hills. Be wary, however, as some hills lead into Democracy Boulevard. Stay away from these hazards, as your safety is far more important than temporary thrills.
Wyngate Elementary School
For the thrillseekers, the Wyngate slope covers pavement and empties right into Wadsworth Drive. The slope is fast, as are the many hills around the Wyngate neighborhood, so make sure the coast is clear and stay safe.
Windermere Circle
For the arctic explorers, a steep hill can be found just off the Windermere Circle road. The hill is an underrated winter treat and makes for an exhilarating sled, but look out, as it empties into swaths of thick brush.
________________________________
Ski slopes near and far
For those that plan on traveling this winter break, here are some national skiing options. Skiing in Maryland may not be as popular as it is in other states, but it is still a beloved winter tradition for many families. While the state may not have a ton of ski resorts to choose from, the ones that do exist offer a variety of slopes to suit different skill levels and preferences. Additionally, many residents take advantage of the state's proximity to other great skiing destinations and plan trips to nearby states. Out of all the resorts you can ski at in the country, students designate the following places as their favorites.
Wisp (McHenry, Maryland)
Wisp Resort is the place to be for anyone who loves hitting the slopes! Located in McHenry, Maryland, this resort has all the snow-filled fun you could ever wish for. Whether you're a pro or a beginner, Wisp has a variety of slopes that will be to your liking. When you're ready to take a break from skiing, you can try snow tubing or skating at the rink. Plus, with awesome amenities like cozy lodges, tasty restaurants and all the gear you need for rent, Wisp is the ultimate winter wonderland.
Snowshoe, West Virginia
Snowshoe is a popular destination for skiers and snowboarders of all abilities. The resort includes a variety of runs, from easy to expert, and offers other winter activities like snowshoeing, ice skating and snow tubing. As it's settled in the Allegheny Mountains, Snowshoe provides a stunning setting for your winter getaway. Whether you're a seasoned skier or trying the sport for the first time, Snowshoe has something to offer everyone.
Killington, Vermont
Killington, also known as "The Best of the East," due to there being 1,509 acres available for skiing, includes 155 total runs, with the longest one being 6 miles. Killington Peak summit sits at 4,241 feet with a base elevation of 1,165 feet, giving it the largest vertical drop in New England. Along with skiing, you can also indulge in a variety of winter activities such as gondola rides, sleigh rides and snowmobile tours.
Deer Valley (Park City, Utah)
Park City is only a 40 minute drive outside of Salt Lake City. There are ski lifts around Park City that take you up to the massive mountains to the different slopes. In addition to the great skiing experiences, Park City also has a vibrant downtown area with plenty of shops, restaurants and activities to explore. Whether you're looking to ski or just enjoy the mountain town atmosphere, Park City has something for everyone.
Your donation will support the student journalists of Walter Johnson High School. Your contribution will allow us to purchase equipment and cover our annual website hosting costs.
About the Contributors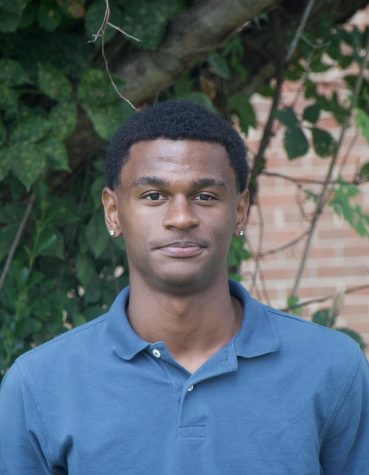 Blake Bailey, Online Opinion Editor





Blake Bailey is a senior and he is the Online Opinion Editor for the Pitch. He enjoys writing short stories and playing basketball for the WJ...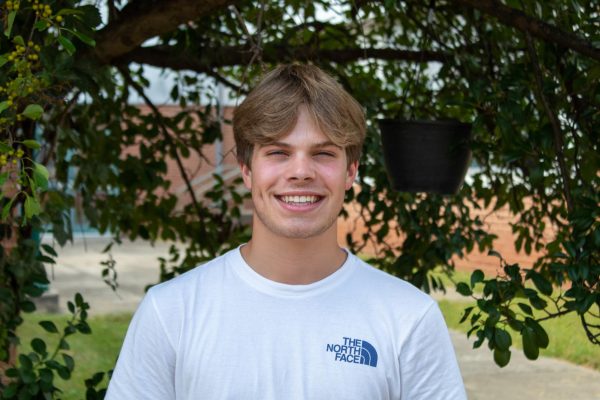 Nick Opipari, Online Managing Editor
Nick is an Online Managing Editor or the pitch this year. In his free time he enjoys hanging out with his friends and taking pictures of different events.