Students try creative ways to wake up in the morning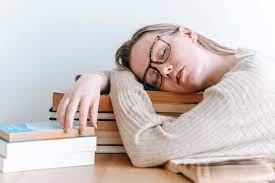 Everyone knows that feeling when your alarm goes off, but you don't want to wake up. The easiest thing to do is to hit the snooze button and lay in bed for longer. However, you know you have to wake up, otherwise you will fall back asleep and be late to school. Getting up and ready for school when it starts at 7:45 a.m. is tough, but students have to do it everyday. This sleepy feeling in the morning forces students to find a way to wake themselves up. Everyone has a different method that works best for them and some might sound quirky, but the only thing that matters is feeling ready for school.
The classic wake-up activity to do is take a cold shower, giving the energy boost to face a long day ahead at school.
"I started taking cold showers in the morning about three months ago. I read an article about the benefits of cold showers and decided to give it a shot," senior Irad Zilberman said.
Senior Mayling Chen has a different way of waking up. It is quite unique as no one has really thought of it before.
"
I set an alarm at five in the morning to open my windows so the room temperature drops. Then I go back to sleep and wake up at six in the morning to get ready for school. I only do it in the winter."
— Chen
It might sound like an unconventional way to wake up, but it has been part of Chen's routine for a while.
"I've been doing it since middle school. I was inspired by my elementary music teacher who'd sleep with windows open during the winter and thick blankets during the summer. It wakes me up because I will feel cold and uncomfortable until I get up and close the window again," Chen said.
Freshmen have had a hard time adapting to the start time for school, especially since middle school starts later than high school.
"Adjusting to high school start time was kind of difficult because it wasn't just waking up earlier but going to bed later from staying up to do homework. It's a big jump from middle school to high school but the change would definitely help for preparing for college or for working in the future," freshman Grant Levens said.
Despite the different ways students wake themselves up, the overall consensus is that school starts too early. It is a struggle for students to get up so early let alone get the mental capacity to learn.
"No matter if I go to bed at 9:30 a.m. or 11 a.m., it really makes no difference. The point is I think that the hours of sleep you get does matter, but the time you wake up matters equally. Teenagers just should not be waking up at this time, waking up isn't supposed to be painful. All the science says that it's not healthy, so why isn't this changed," sophomore Timmy Gaul said.
Your donation will support the student journalists of Walter Johnson High School. Your contribution will allow us to purchase equipment and cover our annual website hosting costs.
About the Contributor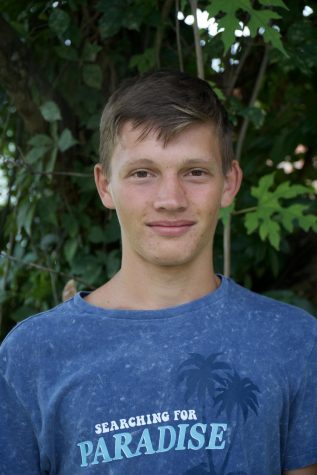 Dylan Schmidt, Print Sports Editor





Dylan is a Print Sports Editor for the Pitch this year. This is his second year on the Pitch and he also runs cross country and track for the...