How to have fun when single on Valentine's Day
Valentine's Day is such a mainstream holiday, but it can feel a little gloomy without a special someone. Focusing on the romantic aspect, or lack thereof, is not the way February 14th was meant to be spent. Love is not limited to the romantic type. There are also the warm feelings you feel for your classmates, friends and family. Instead of stressing and depressing over a lover, why not celebrate those around you who make you feel special?
Most people have a close, trustworthy friend. Why not show them your affection and take them out on a dreamy, totally platonic date? Tell them that the bromance you share is one of a kind by taking your bestie out for dinner, a movie, or a picnic. Activities like wearing matching outfits and getting each other personalized gifts to remember each other aren't reserved for couples only.
If you're part of a friend group, and can't choose just one of your friends to favor with your love, try a group activity. You could host a slumber party or do arts and crafts together. You could pour your posse each a glass of sparkling cider and take turns making toasts. You might find that attention from your friends can be just as satisfying as attention from a partner.
If the day of love is taking a bite out of your self-esteem, try doing something to remind yourself that you're beautiful by doing a photoshoot. You can set up a shooting location in your own living room by hanging up a blanket on the wall or placing candles around your area. Modeling is the perfect excuse to try out some outlandish outfits, and don't forget to stock up on accessories. Don't feel bad about using filters either, it can give your photos a gorgeous glow.
You can always bring your friends or siblings into your photoshoots for a very cute, Instagram-worthy outcome. You can also send the pics to your extended family to frame, to remind them that you think about them too. Boost your confidence with a stunning pose and some perfect lighting to love yourself this Valentine's Day.
Missing the more traditional aspects of Valentine's Day? You can still incorporate something sweet into your day by baking cookies or candies to give to your classmates. More people may be feeling down on the holiday than one might expect, so why not brighten up their day by getting them a gift? Just make sure to be conscious of allergies.
If you're low on time, you could also buy a family-style bag of sweets to hand out throughout the day. It's also the perfect way to pay back a secret admirer who got you a surprise gift. As long as you wake up on the 14th with an optimistic attitude and some plans to celebrate with the people in your life who make you happy, this year's Valentine's Day should turn out just fine.
Your donation will support the student journalists of Walter Johnson High School. Your contribution will allow us to purchase equipment and cover our annual website hosting costs.
About the Contributor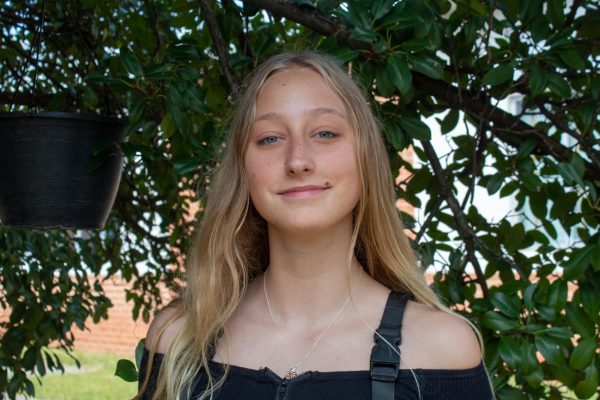 Mia Magone, Business Manager
Junior Mia Magone is celebrating her second year as the Business manager for the Pitch. along with writing, she loves to swim, wrestle, read and hang out...