Could religion be an answer in an era of progressive mental awareness?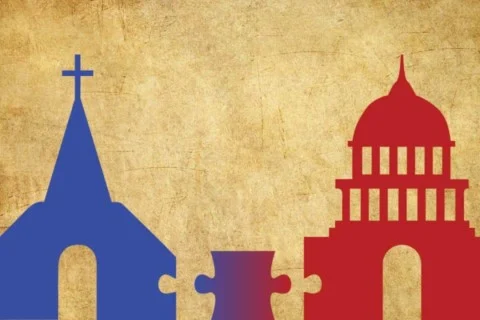 "For we maintain that a man is justified by faith apart from works of the Law."
Romans 3:28
How people construe information significantly impacts their mental health and shapes how they function in society. With continued research, the cognitive effects of religious affiliation are becoming more and more documented, and it's become increasingly clear that religious beliefs, or the lack thereof, influence different aspects of mental health in many surprising ways.
Religious affiliation in America has seen notable decreases in recent years. In 2017, the Pew Research Center reported a 1.5-point increase in atheists since 2007 and a 7-point increase in those agnostic (not officially affiliated with any form of higher worship). On the other hand, crime, mental unwellness continue to skyrocket in various categories. Research conducted by the University of Wisconsin and Harvard suggested that religious people enjoy significantly higher rates of life satisfaction than those who do not practice. Additionally, University of Toronto researchers found less stress response in subjects that believed in God when compared to a field of subjects who did not.
Sociologists, such as Aaron Antonovsky, deduct one of the reasons behind these findings to be due to a relative mental coherence for those who practice religious worship. Antonovsky pioneered the field of what he called "salutogenesis", researching how people juggled stress and health. The name was derived from the Latin term for health, "salus". In 1987, Antonovsky published "Unraveling the Mysteries of Health", a polarizing publication where he investigated the long-term outlook of Holocaust concentration camp survivors, focusing on those who seemingly had minimal emotional damage from the atrocity. Antonovsky argued that various personal dispositions, such as religion, made certain people more resistant to powerful stressors, forming a sense of "mental coherence."
Christians, for example, can view the world through the lens of the Gospel and approach their daily trials as seen fit. Bearing in mind the importance of the separation of Church and State, would students benefit from a further in-depth study of philosophy, comparative religion and historical belief systems?
"
The state of Maryland mandates the study of a course of NSL Government to graduate, in that same vein, the study of religions, which governs billions of people worldwide, should be required as well.
In a study posted by the Cambridge University Press, it was found that those who are "spiritual but not religious" were most linked to stress, eating disorders, anxiety and other adverse side effects. A clear picture of the data shows that the religiously agnostic, or rather the fastest-growing religious subset in America, suffer the most relative to their peers. People crave something to believe in, and actively believing in Divine power offers people an unparalleled sense of security. In a world where many feel alone and isolated, why not seek shelter?
For God gave us a spirit not of fear but of power and love and self-control.
Timothy 1:7
The sentiment remains if the scope is adjusted from Americans as a whole to an MCPS classroom. Issues with mental health have only become more prevalent. Today, one in five Americans battle mental illness, per the National Institute of Mental Health. With mental wellness coming to the forefront of administrative concern following the Covid-19 pandemic, this leads to the core question of the article: Does the current trend of agnostic spiritualism hurt the student?
Amen.
Your donation will support the student journalists of Walter Johnson High School. Your contribution will allow us to purchase equipment and cover our annual website hosting costs.
About the Contributor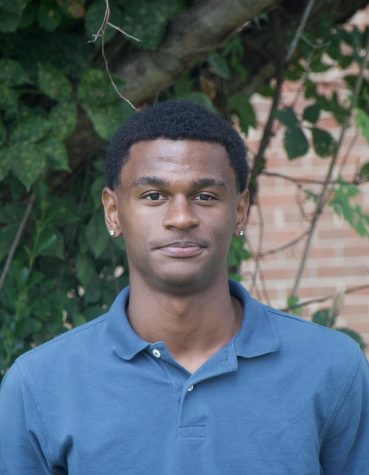 Blake Bailey, Online Opinion Editor





Blake Bailey is a senior and he is the Online Opinion Editor for the Pitch. He enjoys writing short stories and playing basketball for the WJ...