"Ted Lasso" closes out dynastic run
After about a year and a half of waiting, season three of "Ted Lasso," the top series on Apple TV+, was released. While the season may have had a slow start, it definitely did not disappoint.
"Ted Lasso" is a series first released on Apple TV+ in Aug. 2020 that has roots dating back to a 2013 English Premier League commercial for NBC. The show centers around the character who bears the same name.
Ted Lasso enters the scene as a very outwardly positive, idealistic coach who claims to care more about making players better people than winning. Lasso is a former college football punter and coach who hails from Kansas City. During the first season, he is coming off a divorce and like many of the other characters in the series, is looking for a new beginning. But right off the bat, a fictional English football team, AFC Richmond, decides to do the unthinkable and hire Lasso, an American football coach, to be its next manager.
Throughout the series, many themes arise including but not limited to mental health issues, prejudice in communities and other hardships that people face as well as the gains of hard work, teamwork and having an accepting community. Season three focuses on the three major themes of teamwork, second chances and supporting others.
Being an idealist and one who is supportive of all, Lasso revives a style of play used by only a few teams that forces teammates to play all positions on the field and work together in order to turn defense into offense. By doing this, Lasso increases team chemistry and is able to build a community that values every single player on the team at their fullest potential rather than just one or two superstars.
The themes in "Ted Lasso" can be paralleled in real life, even this year as the Miami Heat reached the NBA Finals with players such as Caleb Martin, Max Strus, Gabe Vincent and Duncan Robinson who all were once undrafted free agents. Each of these players has played a key role in the Heat's ascent to the top of the eastern conference and just as AFC Richmond has stars such as Jamie Tartt and Sam Obisanya, the Heat have Jimmy Butler and Bam Adebayo who are able to both be stars and team players.
In season three, many characters are able to have redemption arcs, while others are unable to make the most of their second chance. This is similar to the way life plays out in the real world as many people are able to make a positive impact on the second attempt while others do not learn from past mistakes and continue their wrongdoings.
There are also many events that occur where players and coaches have to deal with many off-the-field issues (which are often not their fault). The show does a very good job of demonstrating how beneficial it is for friends, teammates and coworkers to have each other's backs and how one person lifting up someone else can benefit an entire workplace.
Through exhibiting these themes, the show was able to make viewers feel both part of the series and allow for viewers to come away from watching with lessons they could apply to their everyday lives.
The season ebbs and flows very similarly to other TV shows, but what makes it unique is that it often has many moments that are wildly unpredictable to the average viewer. The season is filled with surprises in the development of characters who were featured in past seasons as well as characters who become key parts of the storyline in season three.
Overall, season three of "Ted Lasso" continued to exemplify why sports communities are so amazing and how people can create positive culture shifts in a community that can both lead to happiness among people in it and a winning culture. All coaches, athletes, management and staff of professional, college and high school sports teams can learn a lot from the way that AFC Richmond is run from top to bottom. From owner Rebecca Welton to Lasso to the kit man, Will, and everyone in between, every person part of the AFC Richmond family is able to have a large-scale positive impact on both the organization and the city.
While the members of the cast have said that the show would be done after three seasons and the show does have a true closing, it does still leave room for a potential fourth season. For the many viewers who have enjoyed every episode of watching this series, as they say in the show, you just have to "Believe."
Your donation will support the student journalists of Walter Johnson High School. Your contribution will allow us to purchase equipment and cover our annual website hosting costs.
About the Contributor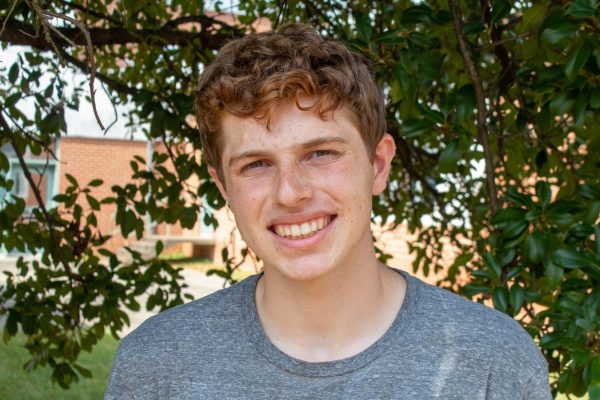 Joshua Singer, Print Editor-in-Chief
Joshua Singer is a junior and is ecstatic to be a Print Editor-in-Chief in his second full year on The Pitch. In his free time, Josh enjoys running, playing...