Sports Debate Club hosts Fantasy Football competitions
Fantasy Football is once again on Walter Johnson's highlight reel as the Sports Debate Club welcomes it for another season. This is the club's first year of fostering Fantasy Football.
The Sports Debate Club hosted a Fantasy Football competition with a loser's punishment to be determined. Seniors Jackson Buss and Graham Rogers first created the club as sophomores with the idea of only debating sports, unaware of the attention it would later gain.
"People always talk about sports with their friends at lunch, I wanted a designated place for it," Buss said.
The club officially hosted Fantasy Football for the first time this year.
"It's just something we've all done in our own personal lives and we decided to do one for the club to foster," Rogers said.
The environment around the Sports Debate Club surrounding Fantasy Football is laid back and fun. Members seek advice from their peers, occasionally trading with each other as well. Discussions between which teams to wager on occur frequently, provoking the input of everyone in the room.
"We have a good environment where we have a lot of people with different opinions who can express them. It's mostly friendly but it's a little competitive," Rogers said.
The competition has sparked debates of worthy players. One of which being, running back Michael Carter of the New York Jets.
"I think he's [Carter] a good pick up especially for someone who got in on a later round, but I think he's unproven and he needs to show quite more production over time," Rogers said.
Other players such as D'Andre Swift and Javonte Williams' names get thrown around with opinions from different views. Clubmates exchange contesting thoughts with each other without fear of harsh rebuttals, as well as helpful strategies.
Meetings occur bi weekly, every Tuesday and Thursday in room G46.
"We're always welcome to new members and we encourage people to come," Buss said.
Not everything is as light. The club mostly consists of the male gender.
"We've actually had girls come in and I think the issue is, with the girls, they actually have opinions that are based on knowledge and my boys [Sports Debate Club], their opinions are based more on emotion than research," club sponsor, Tom Martin said.
While that may be true, the club is working to improve by trying to introduce a better climate.
"It's a lively environment. Everybody contributing, lots of different conversations," Buss said.
Your donation will support the student journalists of Walter Johnson High School. Your contribution will allow us to purchase equipment and cover our annual website hosting costs.
About the Contributor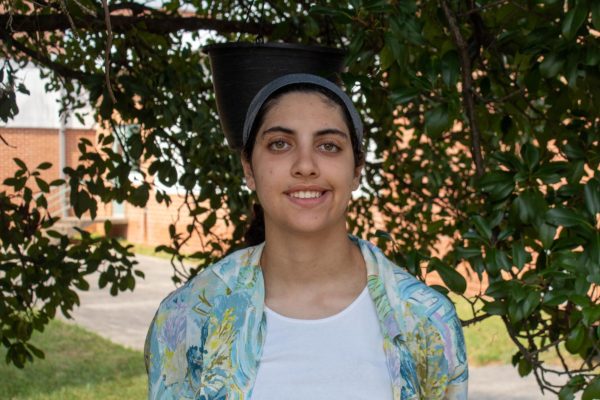 Rhea Noumair, Print Opinion Editor and Illustrator
Junior Rhea Noumair is in her third year of Pitch and is the Print Opinion Editor and Illustrator. She enjoys playing and watching soccer, painting and...