Jacqui Moss makes WJ history as the first female SGA President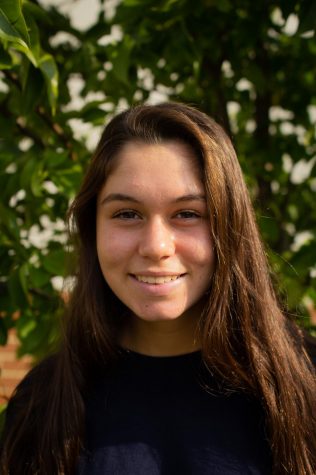 More stories from Kayla Kahrl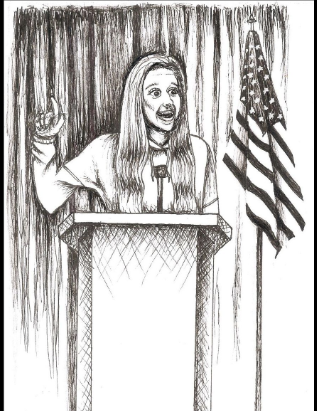 WJ has been open for sixty three years. That's almost four times as old as most of the students in our school! Since then, WJ has come a long way. There are no longer cows roaming the fields and the school and its surroundings have undergone a multitude of changes. Despite all this change there was one thing that always stayed the same, that is, until this year. It is now my pleasure to introduce, on behalf of all the students in WJ, the first female SGA president, the one and only, senior Jacqui Moss.
Moss has attended WJ for all four years of high school and is heavily involved in numerous clubs and sports teams. She plays on the varsity girls lacrosse and soccer teams, is actively involved in both Chinese and National Honor Society and is the treasurer for the Heart in Hands Club. She has her hands full, but she still decided to run for president out of a love for WJ and all its students.
"I ran for SGA president because I love WJ and I was super motivated to to put in the
work that others have done in the past to make other students' years great!" Moss said.
Being the first female president of WJ is a tremendous honor and while Moss is grateful to be the first, she hopes to inspire many other girls to run for the position in the future.
"It feels super great to be the first female president at WJ. I was super surprised to hear that WJ had never had a female president before considering the wide diversity here, but to be able to get elected as the first, I hope is very inspiring for others," Moss said.
Along with this title comes great responsibility. The beginning of the year is one of the most work-heavy times for the SGA because they have to film an entire movie that will be debuted on Homecoming.
"The beginning of the year is super busy so far because of the planning and filming the whole Homecoming movie, but thankfully I have an amazing team [other SGA officers and leadership students] to work with that are always there to support me. I think that as the year goes on, I will get used to the work that I am responsible for," Moss said.
A common issue in our school is the lack of unity between the grades, especially between upper and underclassmen. Moss hopes to be able to change that and create unity between all the grades this year.
"I hope that this year I can successfully bring all the grades together as a cohesive group in order to become as spirited as possible and have the best year yet," Moss said.
Moss has already begun working hard in order to create the best pep rally yet and she has many new ideas for future events that she hopes will be implemented soon.
"I want WJ students to know that I am going to do my personal best to provide amazing events throughout the year that will be fun for each and every student," Moss said.
Leading the school certainly isn't a one man job. Luckily, there are three other officers who are working just as hard to make this year the best one yet. Senior Teddy New, the SGA vice president, hopes to be a leader this year.
"I ran for SGA because I wanted to become a strong voice and leader in my final year of high school, and kinda leave my mark in a sense. I've always wanted to give improving the Homecoming movies a shot, and now that we're actually doing it I couldn't be happier with how it's coming along," New said.
One of New's biggest goals for this year is to make Homecoming an event that all grades want to go to, not just freshman.
"This year, I hope that we can get as many upperclassmen to show out for Homecoming as possible, and eliminate the stigma that only freshmen go to Homecoming. We're going to try our darndest to make Homecoming as fun as Glo always is, there's nothing holding us back," New said.
Senior SGA Secretary Austin Mucchetti hopes to make this year as fun as possible for students through new, exciting events.
"I ran for SGA because I wanted to be more involved in our school and am motivated to make this year as fun as possible for the students. It's already been so much fun working on the Homecoming movie and I can't wait for what's to come. We have some great events in store," Mucchetti said.
Senior Gwyneth Rodriguez, the new SGA treasurer, wants everyone to know she's approachable and would love for students to suggest new ideas, ask her questions or even just say hi!
"I want the students to know to never feel shy to ask me any questions or tell me any suggestions on how to improve their school year. I'd like to think I'm an approachable person so if they want they can stop me in the hallway to say hi!" Rodriguez said.
Your donation will support the student journalists of Walter Johnson High School. Your contribution will allow us to purchase equipment and cover our annual website hosting costs.
About the Contributor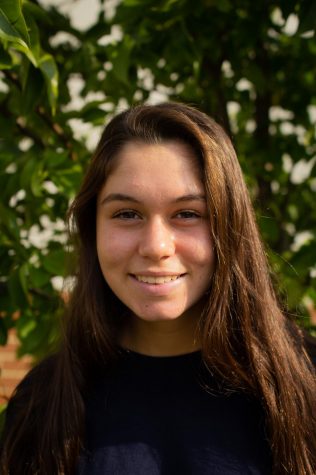 Kayla Kahrl, Online Feature Editor
Senior Kayla Kahrl is excited for her first year on Pitch as an Online Feature Editor. She loves writing feature because it allows her to talk to people...