New teachers adjust to WJ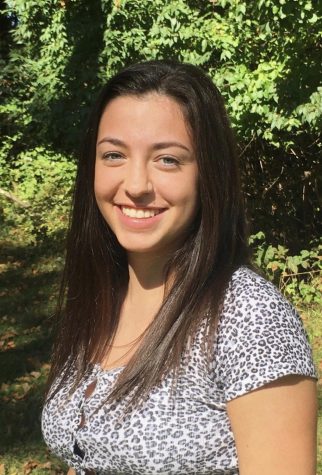 More stories from Nyomi Fox
When picturing new members of the school, images of freshmen often come to mind: young, frantic, nervous students. However, nervousness and anticipation are not exclusive to the new students. Often forgotten is the abundance of teachers who arrive at WJ each year, forced to adjust just as much as the incoming ninth graders. For 19 teachers, excluding counselors, the 2019-2020 school year will be their first at WJ.
Newly acquired staff members have roots in a wide array of locations and carry with them unique backgrounds. One teacher may be transferring from a school within the county, whereas another may be abandoning their home across the country. With the vast majority of his teaching experience having been in Morocco and California, the move into WJ produced a culture shock for social studies teacher Oscar Ramos.
"It's so much bigger than anywhere else I've taught. My first school had maybe 100 students in high school and my most recent one had about 450. WJ is a small town compared to where I've taught!" Ramos said.
In addition to being overwhelmed by the mass overcrowding WJ exhibits, Ramos has also never taught at a school with a football team and the last department he was a part of contained a meager six teachers. Not only does the task of teaching pose a need for adjustment, but the environment does as well.
The adjustment process is not a leisurely journey, but it is facilitated by a helpful staff. Developing class activities, lessons and plans makes for tiresome days for new teachers. Collaborating with fellow staff and learning from returning teachers significantly reduces the stress of their job. For new special education teacher Chris Donlon, the staff did not disappoint.
"There's a family community here. Everyone's really open and nice. I've been asked a million times if I've needed help with anything. Not all schools are as welcoming as this one," Donlon said.
The "family community" at WJ is not the only element of appeal. Having actually attended WJ in 2013, first-year physics teacher Adam Zeitlin praises the school from the perspective of both a teacher and a student.
"I always knew this was a good school, but after hearing everyone in college complain about their high school experiences, I realized WJ might just be a gem in a sea of rocks," Zeitlin said.
Zeitlin could not resist returning to the "gem" to officially begin his teaching career. Previous experience as a substitute teacher at other schools in the county allowed Zeitlin to appreciate other aspects of WJ that may go unrecognized to more static staff members.
"WJ has a really nice balance of community and academics, which go hand-in-hand in strengthening each other," Zeitlin said.
Given that no two schools are alike, no two experiences will be the same. Unfamiliar environments, schedules and students often result in the need for new teachers to adjust quickly. Fortunately, the incoming class of teachers is facing the adjustment process with a brave face.
"With time, WJ will feel like home to me. It would probably help if I decorated my classroom," Ramos said.
About the Contributor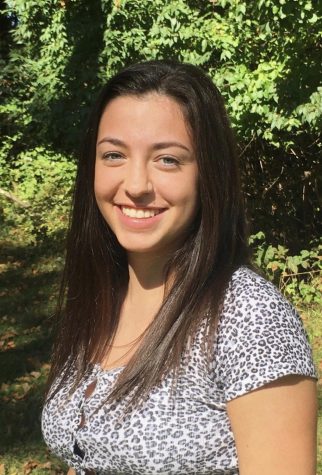 Nyomi Fox, Print Editor-in-Chief
This is Nyomi's second - and final - year with The Pitch! Although she'd much rather be in room 193 with the whole staff (under normal circumstances),...