Sarah's Handmade Ice Cream sprinkles success during difficult times
Making handmade ice cream was always one of Sarah Park's favorite hobbies. Retired, she was starting to get bored. Sarah called her daughter, Annie Park, confiding in her that boredom was beginning to consume her. It just so happened that a small ice cream shop in their neighborhood was closing. After some great reviews from her neighbors, Sarah took a leap of faith and opened the first Sarah's Handmade Ice Cream.
The shop had always served ice cream. Though it would switch management and names throughout the years, the storefront served ice cream for 30 years and counting. Sarah opened Sarah's Handmade Ice Cream in March of 2019: a small storefront nestled in Kenwood Station off of River Road. Her daughter, Annie, left her full time remote job to help her mother and start the business journey as a family.
Business skyrocketed without anyone seeing it coming.
"I had Whitman students ask if we were hiring and I would ask them if they wanted to start on the spot. That's how I was hiring because I would see these lines and my mom was making ice cream in the back, I was the only one out front. So I would hire students as they were walking in and asking for jobs," Annie Park said.
From there, business only began to grow. Sarah's Handmade Ice Cream opened another location in Wildwood Shopping Center across from the school in October of 2020. It was never their plan to open in the middle of a worldwide pandemic yet business still flourished.
"We didn't actually slow down very much. I think people craved ice cream even more. We really had to think about how we were going to work around Covid and overnight we created the online shop," Sarah Park said.
The online shop allowed customers to order ahead for pickup and curbside delivery. With subscribers more than doubling from 6,000 local customers to 20,000, more hires were added to the team.
"It was my first real job and I started when I was 16 so I didn't really know what to expect from it. But, it taught me how to be really efficient because I would work over the summers so we'd have a line out the door. It also taught me how to communicate with people in different ways whether they were ordering online during Covid and bringing it out to their car, or in person too," former employee and senior Chloe Fagan said.
Sarah's Handmade Ice Cream is successful due to its uniqueness. It's right there in the name. Their ice cream is handmade daily in both locations along with other treats provided in store. Most ice cream shops in the DMV area just resell Turkey Hill, Hershey or any name brand ice creams. Sarah's has a homemade touch that can't be found anywhere else.
"You can see, you can hear everything being made. We bake everything here, we chop everything here, so I think when people come in and they can smell the fresh waffle cones and brownies baking, that makes a huge difference," Annie Park said.
Because of this homemade feel, the vision is for Sarah's to be kept locally for now.
"We support every single school in the area, we never say no to fundraisers if you're a non-profit global organization or a school," Annie Park said.
The student body also supports Sarah's in more ways than one.
"Their customer service is unmatched. I also love the flavors they provide that you can't get anywhere else," junior and loyal customer Will Karasik said.
These unique flavors can be found in their seasonal flavors that are continuously changed with the seasons. To keep the local feeling alive, different flavors are also named after local locations, For example, "Rocky Rockville Road" and "Bethesda Brownie Brickle."
"I think when people come in, they're proud to have something like this in their own neighborhood and not some commercial company," Annie Park said.
Your donation will support the student journalists of Walter Johnson High School. Your contribution will allow us to purchase equipment and cover our annual website hosting costs.
About the Contributor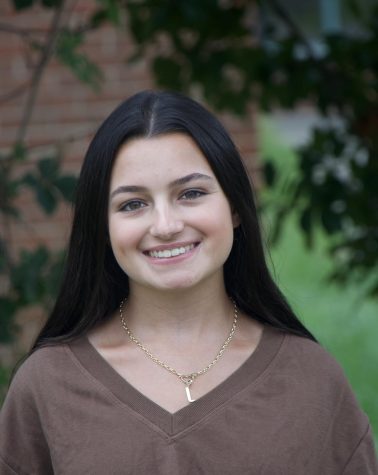 Julia Ratner, Print Feature Editor
Julia Ratner is a senior and one of the Print Feature Editors on the Pitch. In her free time she plays field hockey and hangs out with her friends.