Senior's thoughts on the November 1st college deadline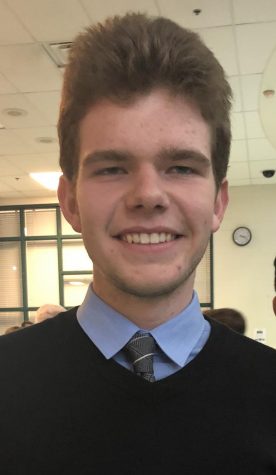 More stories from Danis Cammett
For most Walter Johnson Seniors November 1st marked the first chance to apply to their desired college.
The application deadline has been hyped up as many seniors have been missing school for last-minute visits, staying up late to work on long essays and procrastinating so much that it puts juniors to shame. Students weren't the only ones left unscathed, as dozens of WJ staff had to write long college recommendation letters and help prepare seniors in order to propel the student into the college of their choosing.
Although hectic, college applications are a vital part in the coming-of-age story that many of WJ's seniors experience. Senior Brian Mckaig describes the application process."It was pretty easy for me because I spread it out since the beginning of the summer and I just worked on it once a week every Wednesday," Mckaig said.
Senior Evan McClintock dissents, saying that the application process was rougher for him.
"For me, it wasn't that easy, because I'm a big procrastinator so I didn't get a start on my college essays until the beginning of the school year. Towards the end of it, I was like rushing to finish all the applications, and on the last application I got it in 19 minutes before the deadline," McClintock said.
Senior Isabelle Carlisle convey's where she experienced the most difficulty.
"Double checking everything, triple checking and worrying if everything was correct and checking everything again," Carlisle said.
Though the difficulties of applying to higher education are persistent and common, there are moments of enjoyment for hopeful seniors.
"Some of the essay writing was actually pretty fun because you can get creative with your response and basically have fun with it," Rojas said.
The college application window has yet to expire as the first of November deadline is only for high school seniors who want to submit their applications via the Early Action/Early Decision option. Early action is essential if you want to earn an earlier response, usually before the year is out. Early decision, on the other hand, is when you submit an application to a school and you get accepted by said school, you are required to commit and attend said school. It is very common to see students apply to early action/early decision because it improves your chances of entering your choice of schools. For instance, Cornell University's acceptance rate is 13%, but Cornell's early decision acceptance rate bumps up to 22.6% admitted, a 9.6% increase.
In a recent poll conducted by The Pitch which examined multiple things related to the November 1st deadline showed thatabout 75% of seniors applied to the deadline, and 86% of those who applied applied to Early Action. Interestingly, almost 50% of seniors feel somewhat confident or unsure about their chances of getting accepted into the universities they applied to.
Counselor Dennis Reynolds comments on the importance of the application process.
"The process itself, i.e applying to college and getting accepted to a college, is the pinnacle that you as students have been working for 13 years," Reynolds said.
Overall, the November 1st college deadline yet again exposed WJ to the realities of applying for college and how stressful and enjoyable the process can be.
Your donation will support the student journalists of Walter Johnson High School. Your contribution will allow us to purchase equipment and cover our annual website hosting costs.
About the Contributor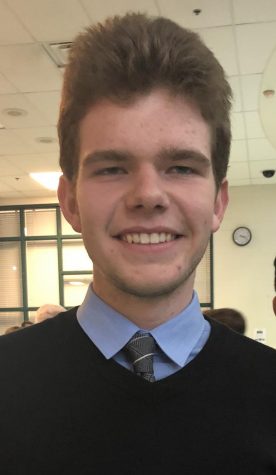 Danis Cammett, Print News Editor
Danis Cammett is a senior and this year is his second year on the Pitch and he is a Print News Editor! When he's not in school, Danis rows for the Walter...