Ethnocultural identity confusion is more common than you think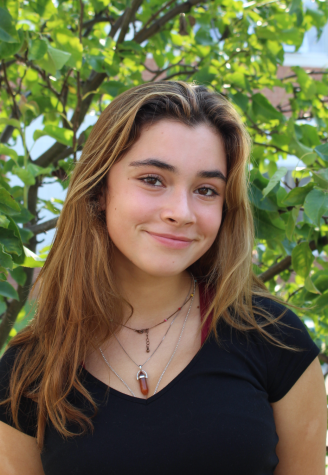 More stories from Catherine Prado
Once a year, a Mexican- American teenage girl's face is illuminated by the glow of candles as she gazes at the assortment of sugar skulls and marigolds that adorn her family's offering table. Dia de Los Muertos is a holiday her family celebrates to remember loved ones who have passed. As she tries to interpret her Tia and Abuelo's native Spanish conversation and prayers around the altar, she can't help but wonder what her friends would think about all of this. "Why would you want to bring back the dead?" "That's kind of weird." "My family would never do that." She never feels Mexican enough for her family, or American enough for her friends. Throughout her life, she has questioned her cultural identity. This feeling of ethnocultural disconnection is something that is not uncommon, especially among students at WJ.
Ethno-Cultural identity confusion is something numerous first-generation Americans, immigrants, minorities and several other groups experience. It is the feeling of not fully accepting your own ethnic or cultural identity, or confusion about who you are ethno culturally. These "who am I?" moments are a result of belonging to minority groups or cultures within another society.
"When you grow up in America you miss a lot of the things your family grew up on in their home country and I didn't feel like I could claim it comfortably," Bolivian-American senior Alejandra Romero said.
She reflected on her own experiences with ethnocultural identity confusion, and how growing up in a predominantly white area such as Bethesda altered the way she saw herself and came to terms with her identity.
Several students can recall this identity confusion originating at an early age. "My elementary school was made up of almost all white students. Looking back there were only three P.O.C. (people of color) In my grade, so I never knew where I fit in,"
Bolivian-American Sophomore Juliana Romero said.
Romero's experience is extremely common. Growing up as a P.O.C. In a predominantly white area and school often causes this identity confusion, leaving students feeling left out or misunderstood. Other students have experienced this confusion as a result of direct racism and discrimination.
"When I was in first grade, my classmates didn't want to play with me because they said my skin was too dark. This is when I started to try to assimilate myself into American culture,"
South African-Burundian sophomore Shiima Nantulya said.
Nantulya moved to the US from Kenya in 6th grade, a difficult transition at a difficult time in someone's life. Nantulya recalls speaking French and broken English, as well as being bullied for her accent.
Despite the hardships these students faced growing up, they all recalled feeling comfortable within their communities. When in the company of family, you feel more in touch with your culture.
"It reassures me that I am Bolivian, that I am Latina. I feel more connected to my heritage," Romero said.
Most of her Bolivian family lives in Maryland and Virginia, allowing her to easily feel at home. When surrounded by people who share your identity, it can often be easier to accept your own.
"Sticking with the community that we have here and going to cookouts and huge cultural parties every two months helped me hang onto my own culture," Nuntalya said.
Nantulya is grateful for the large Burundian community in her area and has always found a place of comfort among them.
Since the beginning of the Trump administration, his critics have called attention to a notable shift in the way immigrants and minorities are perceived in America.
"People are so quick to judge Trump for all the horrible racist qualities existing in America when in reality Trump just exposed the wounds more, and poured salt right on top of them," Nantulya said.
In 2016 when President Trump took office, hate crimes in the US increased by 5% in just one year, more than 61,000 instances according to the FBI. While these prejudices have existed since America's founding, Trump's administration brought several of them to light. On top of this, a more hateful and prejudiced attitude towards minorities and immigrants developed locally and nationally.
"Trump began his administration at the same time that I began to accept my identity. It was very confusing and frustrating because I felt like it almost hindered this process of self-acceptance because I didn't believe the things Trump was saying, but it took a toll on how I saw myself," Romero said.
The timing couldn't have been worse for students such as Romero who were just beginning to accept their own identities and identify the confusion they held. It is difficult to build confidence in yourself when the most public and influential power figure in the country makes comments directly attacking your community.
While Walter Johnson is an extremely diverse school, with 46% of the student body made up of minorities according to the U.S. News, the attitudes surrounding minorities are varied.
"WJ tries to be inclusive, but it's not very genuine. It feels like they're trying more to please students and families than actually implementing change, " Romero said.
For such a diverse school, many feel it doesn't seem to pay attention to the underlying issues it has surrounding inclusivity and representation.
"They're not very intersectional in their activism. It should not have taken George Floyd's death for them to pay attention to the oppression that both black people and other minorities face a WJ," Nantulya said.
Since the explosion of the Black Lives Matter movement this past June, there have been notably more people getting involved in activism, and understanding how common racism and prejudice among all minorities are. However, Is this limited effort enough?
While there is vast room for improvement, there are still ways to better our environment and the attitude towards minorities and the immigrant community.
"We need to correct and give consequences to teachers and students who say racist and bigoted things about minorities. It often feels like WJ gives out slaps on the wrist rather than doing something," Nantulya said.
While negative attitudes surrounding immigrants and minorities is a large issue, it can be especially difficult for students struggling with their identities to accept themselves where they don't feel comfortable. Teachers also play a crucial role in improving the environment.
"They have the ability to normalize conversations surrounding culture and ethnicity, and they need to start making It clear that race or culture or identity is not something to joke about," Romero said.
One of the biggest ways to combat these negative attitudes is to share each other's stories and create understanding throughout the school community. Clubs and student lead efforts can make all the difference in opening up understanding. Romero belongs to the Immigration Advocacy Club, which holds open discussions on these issues, providing a safe space for students to share their experiences and learn about the struggles minorities face.
"Members don't need to necessarily belong to specific minority groups but I can be anyone who wants to advocate for those groups and create change," Romero said.
She feels that regardless of background, everyone has a part to play in changing the stigma and attitudes surrounding minorities and the immigrant community, which she hopes, in turn, will help student's ability to embrace their identities.
Ethno-Cultural identity confusion is exceptionally common, especially in this area. It can be frustrating, polarizing and it can make you feel alone.
"It all takes baby steps. If you're willing to take the effort to immerse yourself in your home culture, you can do it. You can go back to your roots if you make that effort," Romero said.
It can be challenging coming to terms with yourself and finding where you fit in. The most important thing to remember is that embracing your identity is not something that happens overnight. It takes time, research, hard conversations and love to achieve. While select people have it already instilled in them, this doesn't mean it's too late to appreciate and acknowledge your own identity.
"You are valued and you are important. Don't allow other people to put you in a box, or allow others to respect you if you present yourself in a certain way. Your identity is yours,"
Nuntalya said.
Ethnocultural identity confusion is so widespread. If you find yourself experiencing ethno-cultural identity confusion, students recommend joining clubs such as BSU, Asian Advocates or Immigration Advocates that discuss these feelings. Start researching your culture and background. Speak with your family and learn more about your roots. It is normal to feel like this, and with baby steps and time, you will find yourself.
Your donation will support the student journalists of Walter Johnson High School. Your contribution will allow us to purchase equipment and cover our annual website hosting costs.
About the Contributor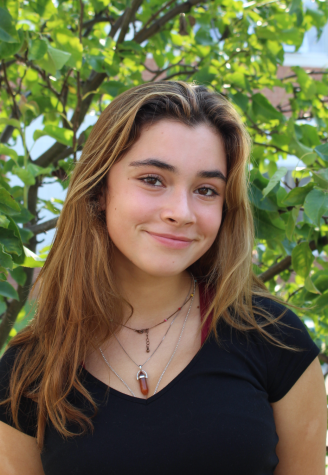 Catherine Prado, Print Feature Editor
Senior Catherine Prado is very excited for her first year working on the Pitch as a Print Feature Editor! Aside from writing, Catherine loves music, film,...