Dangerous Giant parking lot causes safety concerns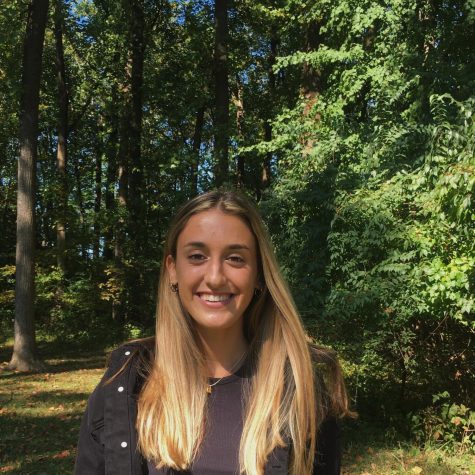 More stories from Sloane Morra
As lunch lets out, hundreds of students flood out the main entrance doors and head towards Georgetown Square, also known as G-Square, around the corner from WJ. The combination of cars leaving and entering the Giant parking lot and careless students does not mix well. It seems to be only a matter of time until a student immersed in their cell phone suffers the consequences while crossing the lot.
Junior Pablo Rouco visits G-Square at lunchtime frequently.
"I go to G-Square a couple times a week or when it is nice outside. My friends and I all jaywalk across the lot when we are going to get food because it is the most convenient and direct way to get to G-Square. I have not seen any accidents yet, just really angry drivers," Rouco said.
Lunch on days with a regular schedule is 42 minutes long and it takes about seven to 10 minutes to walk to Georgetown Square depending on where a student's fourth period is located. Students must take into account the amount of time it takes to walk back to class.
Cutting across the Giant parking lot allows students more time to not only buy lunch, eat and hang out with friends, but also get back to their fifth period classes on time. Students are especially rushed to get to G-Square and back to class on days with shortened schedules, like Wildcat Wellness or homeroom. Wildcat Wellness cuts lunch two minutes shorter, making it 40 minutes. Although two minutes does not sound like a lot, it has had a negative impact on some students timing.
"Wildcat Wellness on Thursdays limits the time I have to walk to G-Square and get back to my classes on time because there is less time to get back to my class from lunch," senior Caroline Kennon said.
The small intersection where WJ students cross the lot is a site for aggravated customers trying to park their cars. Many people who live in the area make a trip to Giant around lunchtime during the week and don't take into account the mass groups of students that occupy and crowd the lot between 11:15 a.m. and noon.
Principal Jennifer Baker worries about well-being of students when navigating across the lot.
"It concerns me that the drivers in the parking lot aren't being patient with the kids, and the students aren't aware of the drivers. When we are coming back from lunch and going over there during lunch in particular, students walk in very large groups and they just kind of flood the parking lot and that causes some frustration for drivers," Baker said.
Baker's concerns about student safety is not unique to lunchtime.
"Parents dropping kids off in the Giant parking lot is not safe. We see that a lot in the morning. We have had at least one student if not two hit on bikes," Baker said.
Many parents opt to drop off and pick up students in the Giant lot due to congestion in the main entrance line.
"We need to continue to remind people that we're a part of a community, and [Georgetown Square] is not an extension of our campus, even though it kind of seems like it. It is actually a public space so there is a lot of people using it," Baker said.
.
Your donation will support the student journalists of Walter Johnson High School. Your contribution will allow us to purchase equipment and cover our annual website hosting costs.
About the Contributor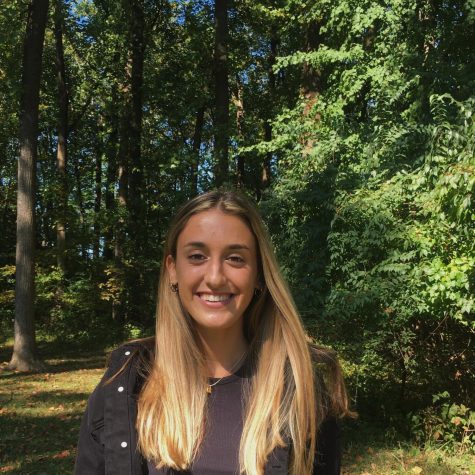 Sloane Morra, Online A&E Editor and Cartoonist/Illustrator
This is senior Sloane Morra's second year working on The Pitch. She is excited to not only be working as an A&E editor this year but also as an illustrator....