From Pitch writer to baseball hall of fame: A story of persistence 
After being denied a spot in his college newspaper, Tim Kurkjian decided that he had to become more persistent if he wanted to start his career. He was so determined to be hired that he went to The Washington Star seven times. The eighth time, he was hired to report on high school sports.
This is how the professional career of WJ alumnus Tim Kurkjian began. More than 40 years later, Kurkjian will be honored by the Baseball Hall of Fame at the induction ceremony this summer after he was awarded the Baseball Writers Association of America Career Excellence Award on Dec. 7. Kurkjian graduated from WJ in 1974 and attended the Phillip Merill College of Journalism at the University of Maryland at College Park where he graduated in 1978. 
"I think it's amazing that WJ can create people who can go off and be who they want to be and succeed and I know everyone else can do the same thing after they graduate," senior varsity baseball player Sammy Polott said.
Kurkjian, who was a sports editor for The Pitch as well as a baseball and basketball player for the Spartans (WJ changed its mascot to the Wildcats in 1988), says that this honor is the greatest achievement of his life, but his road to the Hall of Fame definitely had its speed bumps. 
"Instead of writing for my school paper which I should have because it was a mistake that I didn't, I went to work at the Montgomery Journal. When you have a chance to do something, you gotta keep showing up, and I gave up too early at the University of Maryland school paper and that was a mistake," Kurkjian said.
After graduating from Maryland, Kurkjian worked for The Washington Star, Dallas Morning News, Baltimore Sun and Sports Illustrated before joining ESPN in 1998. He is currently an MLB reporter for ESPN and appears on Baseball Tonight, Sportscenter, Wednesday Night Baseball and Monday Night Baseball.
"Once you get your foot in the door, then you tell yourself nobody is going to take me out of this office at all. I didn't even try hard enough at the Diamondback so I learned my lesson when I got out of college that if you're going to do this: you better keep showing up; you better be more persistent; and you better say 'I'm not leaving until I get a job here.' And that's exactly what happened and eventually, I ended up working as a staff writer at the Washington Star but it was only because I begged my way in which I didn't do at the University of Maryland," Kurkjian said.
Considering WJ is a school named after one of the greatest baseball players of all time, having an alumnus in the hall of fame means a lot to the athletic program. 
"I think it's phenomenal. I know Tim Kurkjian. My daughter taught both of his kids. He is a great guy and we are very proud to have him as a WJ grad," WJ athletic director Tom Rogers said.
Although unofficial, Kurkjian also is likely the first person in the Baseball Hall of Fame to go to a school named after a Baseball Hall of Famer. That school will always have a place in Kurkjian's heart as it gave him a writing background and foundation. 
"I grew up an awful lot when I went to Walter Johnson because we have a lot of freedom here and there was a lot of time to get yourself in trouble which thankfully I never did," Kurkjian said.
Your donation will support the student journalists of Walter Johnson High School. Your contribution will allow us to purchase equipment and cover our annual website hosting costs.
About the Contributor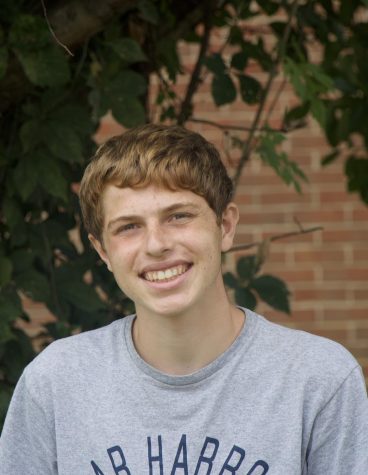 Joshua Singer, Print Sports Editor
Joshua Singer is a sophomore and is pumped to be a Print Sports Editor in his first full year on The Pitch. In his free time, Josh enjoys running and announcing...