New fields provide sturdier playing surface for athletes
After months of renovation, the baseball and softball fields are ready for action. During the renovation, the old grass on the fields was killed and replaced with a newer, stronger playing surface. The softball field also got a new irrigation system put in as well as a new infield mix to help with the draining of the field when there are storms. The new grass will be a huge step towards keeping athletes safe.
"People could easily sprain ankles [on the old surface] because it wasn't even and it was very hard to keep up. It took a lot more work to keep it green; the new field should be a lot better," assistant athletic director Butch Warden said.
The grass will also benefit the play of baseball and softball games as the chances of bad hops and worrying about tripping over an uneven playing surface will be greatly reduced.
"I think it affects in-game purposes too because there [will be] no bad hops from a divot in the ground because the grass is new, so it is going to be perfect. It means better in-game situations and no injuries," senior baseball captain Leo Simpson said.
The strength of the field is a result of the new type of grass that was put in place. This will also help contribute to the amount of time that the field should be able to last.
"The new grass is a lot sturdier than the old grass. The old grass was a tall fescue or a Kentucky Bluegrass so it's more of like a single: you plant a seed and you only get a few sprouts up, so you seed it a lot and it grows separately. Once you ruin a seed it's done. This type of grass is called a rhizome. It's a Bermuda and I think they mix some Bluegrass in to get the color right. It's like bamboo so the roots actually spread and then pop up more grass. It's like a mesh, so it is a lot sturdier than what we had before," Warden said.
The renovation of the field did take much longer than expected though, which meant that they were still being renovated throughout most of the fall sports season. This left the turf field as the only field available for use at the school since the side field has been replaced by portables as the school has expanded.
"The biggest issue we had was the delay and getting Montgomery County to approve the project and we ended up being about a month behind so we really didn't get to use any of the fields for fall practice this year. That was tough because we were very, very tight on practice space and we had some teams practicing until nine or 10 o'clock at night. Next year that won't be an issue," athletic director Tom Rogers said.
This made it much more difficult for student-athletes as they had to deal with late practices as well as traveling to Tilden Middle School for practice which does not have a field adequate for most sports at the high school level. Even still, student-athletes were able to push through and have a successful season.
"It was rough when we had to share with other teams especially when there were games, but it was doable just because of the ability for teams to practice late. If that wasn't there it would've been hard to get through the season," senior field hockey captain Olivia McCloskey said.
Even with the new fields opening up, field space will remain an issue at least until Woodward High School opens up and possibly even further into the future. This means that the use of the baseball and softball outfields during the fall season will be very important towards improving the practice schedule for fall athletes.
"Personally, I dislike [other team's using the field] because it definitely contributes to the degradation of the field, but it's necessary just because there is not enough space," junior baseball player Aidan Watts said.
The technology with the new fields should be able to prevent this, at least for a while, which will allow for consistent use of the fields for the Wildcats for years to come.
"The more it grows in the tougher it gets … The fields are built to handle the extra work … [Next Fall], the fields will have been grown in for a year and I don't anticipate any [durability] issues," Rogers said.
Your donation will support the student journalists of Walter Johnson High School. Your contribution will allow us to purchase equipment and cover our annual website hosting costs.
About the Contributor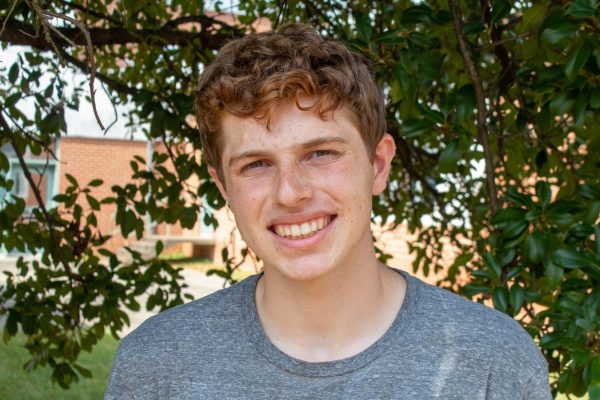 Joshua Singer, Print Editor-in-Chief
Joshua Singer is a junior and is ecstatic to be a Print Editor-in-Chief in his second full year on The Pitch. In his free time, Josh enjoys running, playing...