WJ students participate in school walkout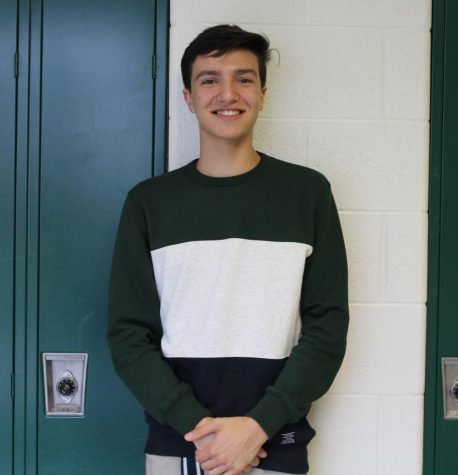 More stories from Matt Garfinkel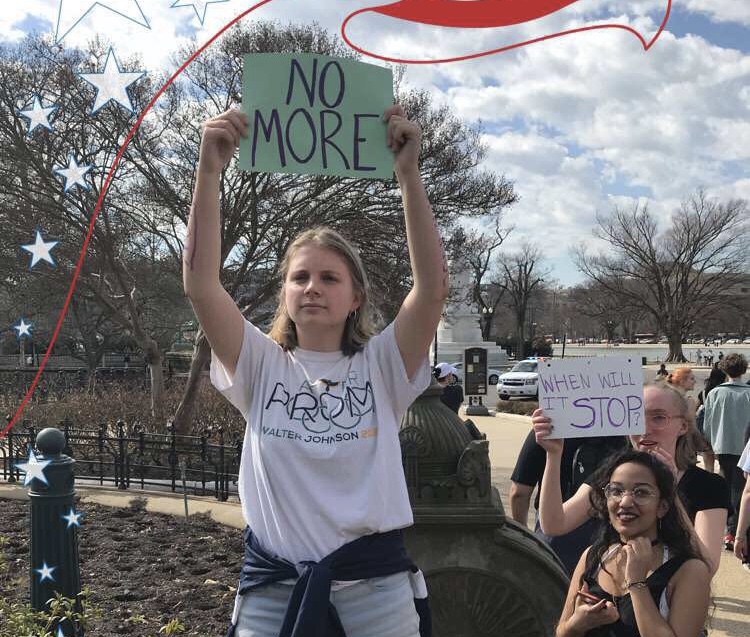 Over a thousand students across the county walked out of school to march through Washington, D.C. in protest of current policies on gun control. This event came just one week after the mass shooting of 17 students at Marjory Stoneman Douglas High School in Parkland, Fla.
The walk-out was organized by students from Richard Montgomery High School but consisted of students from high schools throughout the D.C. metro area such as Montgomery Blair, whose hundreds of supporters blocked off traffic on Colesville Road in Silver Spring. When senior Alex Morgan arrived at Union Station, the designated meeting place for the march, he was thrilled by the massive turnout.
"It felt empowering. Being a part of something bigger than yourself is an amazing feeling," Morgan said. "Hopefully the attention we brought to the issue can spark real change."
While hundreds of Wildcats were excited to show their support for the victims of the tragic events in Parkland, Principal Jennifer Baker disagreed with this specific form of protest. Baker sent out an email to staff and parents of the Walter Johnson community offering an alternative option for students who wanted to show their support.
"Students who are interested in expressing their views will be encouraged to meet with me in the auditorium today at lunch to begin to plan student-run activities here at WJ over the next couple of weeks," the email said. "If a student leaves the school campus during this time, or walks out of class outside of the designated time, it will be considered an unexcused absence."
Some students disagreed with this approach, arguing that walking out of school to join hundreds of their peers in a rally at the nation's capital is a more immediate and more productive way to show their support for new, more effective legislation on gun control.
"I️ did not agree with [Baker's email]. I️ understand that [administration] can't excuse us from class, and nor should they, but discouraging us from using our voices is disappointing," junior Maddi Matson said. "They should be proud of us for fighting for what we believe in."
After years of mass school shootings, students have finally had enough. Students are ready to make a difference by standing up for more restrictive gun legislation.
"I went out there because I think gun violence is an important issue and people need to show the government that something needs to change," sophomore Taylor Kelly said. "I think it is very important for people in our generation to start participating in society as soon as they can and start to help change the world to the best of their abilities."
About the Contributor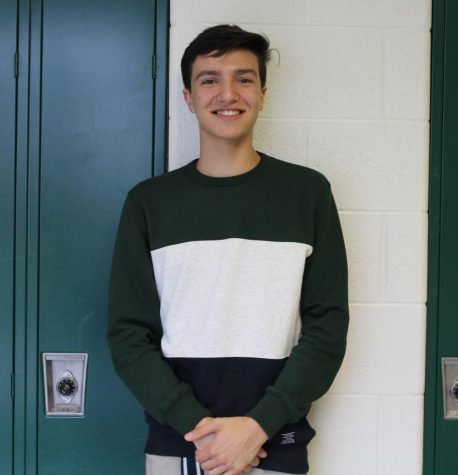 Matt Garfinkel, Online/Multimedia Managing Editor
Matt Garfinkel is excited to return to The Pitch as the Online/Multimedia Managing Editor. He is also President of the Jewish Student Union, Treasurer...