Former student arrested after threatening school shooting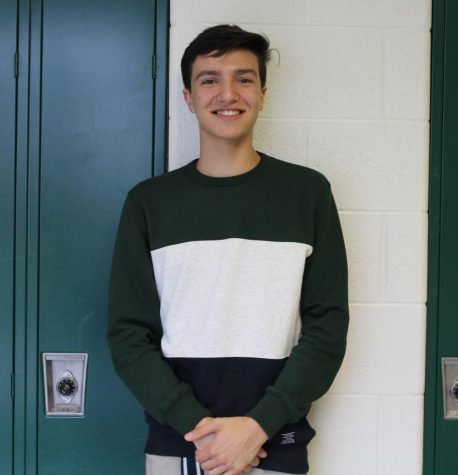 More stories from Matt Garfinkel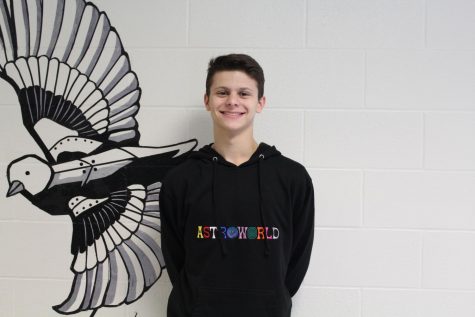 More stories from Trevor Kanter
Former Walter Johnson student Luis Amilcar Cabrera was arrested late Thursday on one count of threatening mass violence against our school. Almost a full week prior to his Oct. 18 arrest, several students had reported their concern about Cabrera to administration following a series of Snapchat posts in which he holds a loaded assault rifle captioned "school shooter."
"I hate WJ," Cabrera posted. "Ha, ha, I'm going to shoot up the school."
School Resource Officer Shate Jackson reported the threatening images to the Montgomery County Police Department (MCPD) who began investigating. According to an MCPD press release, detectives obtained a warrant for Cabrera's arrest and worked with Baltimore County Police to find him staying with friends in Towson. Police obtained both the AR-15 and .40 caliber KelTek rifle that Cabrera posted on Snapchat. He was charged on Friday and is being held without bond.
"[I reported Cabrera] Because I'm not trying to get everyone killed," a student (who wishes to remain anonymous) said.
The threats, posted to Snapchat on Oct. 12, show Cabrera holding the aforesaid AR-15 rifle. In the video, Cabrera claimed to own the weapon and carry it around with him for protection.
Cabrera was first disciplined by law enforcement in February after posting the message "I hope everyone at WJ dies" on his Snapchat profile, police allegations state. Due to the statement's lack of direct threats, Cabrera was only recommended to counseling.
Some students are especially concerned about the duration between the posts and the eventual arrest. While Cabrera posted these videos on Oct. 12 and students reported them the same day, MCPD did not make an arrest until Oct. 18.
"It's scary, it's terrifying," senior Kaleigh Young said. "That was so long in between. We could have all been dead…If they had acted sooner, it would have been a different situation."
Cabrera, who was scheduled to graduate from WJ in May 2018, withdrew last winter to pursue other work independently. His former classmates were initially surprised by his behavior.
"When I first heard about it I was shocked, but given his history…I felt like he was going to get in trouble at some point," senior Jadyn Fox said. "I thought he was a good person but just had a hard family life and often made bad choices… I don't think he's a bad person."
Principal Jennifer Baker issued a statement on Saturday morning to WJ parents regarding Cabrera's arrest and followed up on Sunday to warn students of potential media presence at school.
"Please note, press reporters are not allowed on campus and nobody is obligated to speak with any press member," Baker said. "Students, I urge you to speak to your parents about this and please know that we are here for you at Walter Johnson."
A Conviction of threatening massive violence is punishable by up to 10 years in prison and a $10,000 fine, the Maryland State Commission on Criminal Sentencing Policy reports. Cabrera is scheduled to appear in Rockville District Court at 8:30 a.m. on Monday.
This story is developing. If you have any comments or reactions, please contact The Pitch at [email protected].
Your donation will support the student journalists of Walter Johnson High School. Your contribution will allow us to purchase equipment and cover our annual website hosting costs.
About the Contributors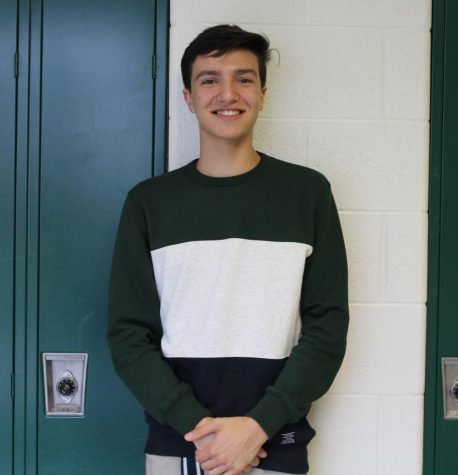 Matt Garfinkel, Online/Multimedia Managing Editor
Matt Garfinkel is excited to return to The Pitch as the Online/Multimedia Managing Editor. He is also President of the Jewish Student Union, Treasurer...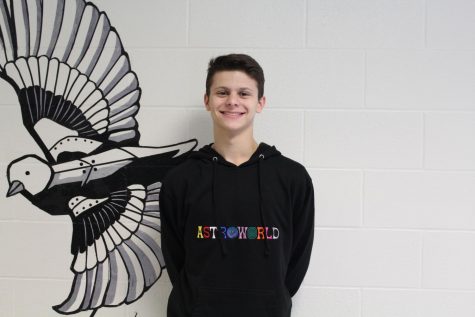 Trevor Kanter, Online Editor in Chief
This is Senior Trevor Kanter's third and final year as a staff member of The Pitch. This year, Trevor is working as an Online Editor in Chief. Trevor...