Sports profile Q&A with alumnus Jeremy Ebobisse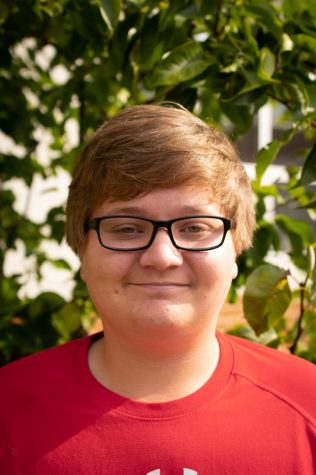 More stories from Zachary Meyers
Alumnus Jeremy Ebobisse played for the WJ soccer team during his freshman and sophomore years and graduated in 2014.  After high school, Ebobisse played soccer for Duke University over the course of his freshman and sophomore years. After his sophomore season, Ebobisse skipped his junior and senior seasons at Duke, declaring for the 2017 MLS superdraft. In the draft Ebobisse was selected fourth overall by the Portland Timbers, and is currently in his second season with the team.    
Q: What was your favorite moment at WJ?
A: "In the long run, getting to the state final was the coolest thing I did as an athlete at WJ. In the moment it felt really hard on us to lose our undefeated season in that kind of fashion, but looking back, the friends I made on that team and the experiences we shared together are some of the memories I cherished the most."
Q: Was it hard to be a team leader at such a young age during sophomore year?
A: "Being a leader in my sophomore year was challenging. We graduated a lot of seniors from the year before, so being one of the more experienced guys and one of the better players, I felt like I had a bigger responsibility on me. I don't know if I lived up to it, but I just tried to do my best, in whatever role the team needed me."
Q: Was it a hard decision to give up high school soccer for club soccer during your final year at WJ?
A: "Not at all, I knew it was the step I had to take in my career. Had I played high school soccer, I might have missed out on a vital four to six months of development in which scouts would've missed me and collegiate coaches might have taken me a little less seriously. However, it was hard missing out on those Friday night games in front of all the fans, but I had to make a decision that would better myself in the long run, which was choosing club soccer over high school soccer."
Q: What made you decide on Duke for your college?
A: "My situation was unique because I graduated high school in three years. So I needed a college that would accommodate that, while meeting my academic standard. My final three were Stanford, Maryland and Duke. Stanford's admissions office was hesitant to open the doors to me. I wanted to get away from Maryland, to get away from my friends and family, in order to focus on soccer. Thus leading me to Duke. They said I would get in no problem and didn't care how long I stayed, from that point I knew Duke was the school for me."
Q: How did it feel getting selected 4th overall in the 2017 MLS superdraft?
A: "It was surreal. It seemed more like a dream then reality. It was a really special day that I celebrated with my mom. With my brother and dad watching and wishing me well."
Q: What was it like scoring your first professional goal for the Portland Timbers?
A: "It was a big relief. It was my first start, and the team was in a losing skid. I knew there was a lot of pressure on the whole organization, and to respond with the way we did was a really  special feeling, not to mention it was against a rival with Vancouver. Looking back on it, I wish I would have planned my celebration, because to this day some of my teammates still make fun of me for that celebration."
Q: What advice do you have for young athletes?
A: "You have to be patient with your careers; everyone wants to get to the top as quickly as possible. But that's not always the best path for everyone. In the end, having the right attitude, the right mentality will help you end up where you're meant to be."   
Q: How do you deal with adversity?
A: "Each situation is different, but in general I think it's important to take care of our mental health, and for me that's finding time to meditate. Recently I've been doing this new method of floating. You're in a dark room with water and are just floating and clearing your mind. In all, it's important to find someone or something that gets you through these tough times."
Q: What's next in your story?
A: "I'm just trying to take it day by day, but if there was a goal, it would be playing in the 2020 Summer Olympics with the U-23 men's national team. Camp starts soon, and hopefully I put myself in a position to get called up. Going from there it's about making the most of my opportunities, and that's what I hope to do on an international stage."
You can find more about Jeremy Ebobisse on Twitter and Instagram @kingjebo
Your donation will support the student journalists of Walter Johnson High School. Your contribution will allow us to purchase equipment and cover our annual website hosting costs.
About the Contributor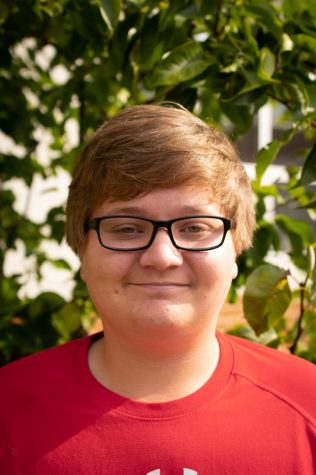 Zachary Meyers, Managing Editor
Zachary Meyers is a senior at WJ. This is his second year on the pitch, last year he served as an online sports editor and this year he is a managing editor....