New head coach tackles Wildcat football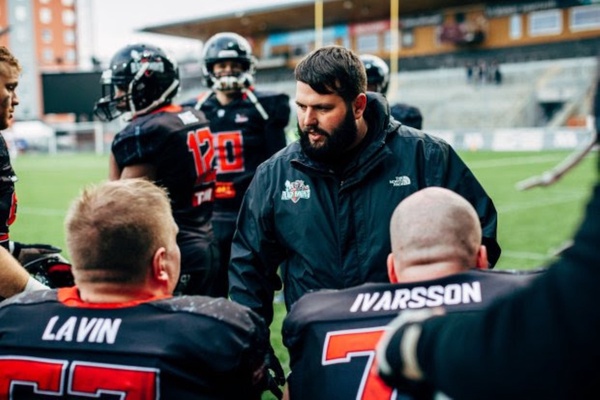 With a new season comes new opportunities. Following the retirement of Tom Rogers, Larry Hurd Jr. is set to take over the role of athletic specialist. Hurd is not able to continue his football head coaching duties due to the new position leaving an opening for someone new to take charge of the Wildcats' football program. Aaron Fiddler was selected to lead the team for the next season.
Fiddler comes from a family of football coaches. His dad, Alan Fiddler, is one of the winningest coaches in West Virginia state history. Aaron Fiddler grew up around coaching. Whether that would mean being the waterboy or ballboy, he was always learning to understand the game.
He began his coaching career at a very young age. While he was a student, he coached tight ends, the offensive line and helped with special teams at Glenville State College. He stayed there for four full seasons until he was offered an offensive coordinator job in Germany for the Marburg Mercenaries. He valued that opportunity due to the experience he would gain from calling plays, unlike if he stayed in the United States where he wouldn't be given that option at the age of 22.
Upon his return to the states, he was given the chance to be the offensive quality control at Marshall University. Fiddler planned to stay there until the end of graduate school, but he was offered to go back to Germany to the Berlin Adler. He was familiar with the Adler because they had just beaten Fiddler's team the year before. The Adler, coached under Fiddler, went to the Eurobowl finals but fell short to the Swarco Raiders Tirol 27-12.
He soon returned to Patrick Henry High School, a 6A, in Roanoke, Virginia. After three seasons, he went to Hedgesville High School where he ran the football program as the head coach. He was then offered a five year contract at the Örebro Black Knights in Sweden which he described as, "a great decision, the best experience of my life." Fiddler won coach of the year twice throughout his time in Sweden, while simultaneously leading players to playing Division I and II college football.
"I can already tell that he will take our football program to the next level. He has lots of experience not only in high school football but also in college. I am very excited to work with him and keep improving our football program everyday," junior wide receiver and safety Nick Zampardi said.
Fiddler and the wildcat go way back. His high school was the Nitro Wildcats.
"Whenever I think of a wildcat, it's super aggressive with a get after you type of behavior," Fiddler said.
He not only values his uber-competitiveness but also his sportsmanship.
"
It's just as important to be a good winner as it is to be a good loser."
— Fiddler
The positive community at WJ initially drew Fiddler into the coaching job. His goal is to continue the program just as Hurd left it. He describes the school as a, "place you want to be." The principal, students and staff have been nothing but encouraging to the beginning of his head coaching job.
"He seemed very experienced and focused so I am confident that he will be great for next year. I'm excited to take on a bigger role on the team this year and take a step forward," sophomore defensive lineman Jonny Fisher said.
Something that Fiddler lives by is a line from "Pistol Pete", "Win or lose, make sure you give them a show that they never forget." He hopes to give a good experience to the players, and that they do the same to others.
The transition from Hurd to Fiddler has not been difficult. He has been receiving advice from Hurd in order to effectively continue the program not just the way that it was, but better. The majority of the coaching staff has remained with the team which is a big positive to Fiddler.
Your donation will support the student journalists of Walter Johnson High School. Your contribution will allow us to purchase equipment and cover our annual website hosting costs.
About the Contributor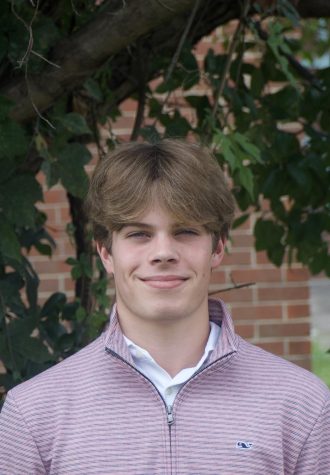 Nick Opipari, Staff Writer





Nick is a staff writer for the Pitch this year. It's his second year on the Pitch and he likes to swim.