WJ December news digest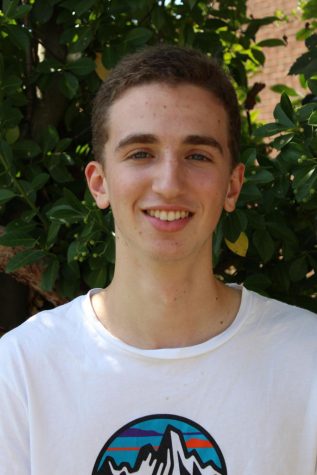 More stories from Will Cohen
WJ Jazz wins big at MCPS jazz festival
Walter Johnson Jazz Ensemble played at the MCPS Jazz Festival, hosted by Sherwood High School on Saturday, December 8. The group received four Superior Ratings for their performance, a great accomplishment.
Junior Tommy Parker participated in the festival last year, but he believed it was a poor performance, which was a cause for concern before they performed this time.
"It was pretty stressful; I was worried about how I would do because it didn't go too well last year," Parker said. "It's one thing to put on a concert for the school's entertainment, but when you really have to do your best in front of a panel of judges it's a different story."
Initially, the ensemble didn't believe they had performed very well, so they were pleasantly surprised to hear they had received the superior rating.
"Personally, I didn't think it went too well, and I think a lot of the other people in the ensemble thought so as well, but when we listened back to our performance and the judges' comments it sounded much better and helped boost our confidence," Parker said.
Three WJ classes partake in field trips
Three WJ classes participated in exciting field trips during the week of December 10 through 15. On Tuesday, Photography students visited the National Gallery of Art in downtown D.C., followed by Leadership's trip on Thursday to an escape room in Rockville. Finally, Child Development 2 students took their preschoolers to the classic store, Build-A-Bear on Tuesday, December 12.
Child development students enjoyed seeing the kids have a great time at the store and in Montgomery Mall play areas.
"They were really excited to get out of the classroom and be with all their friends. My favorite part was watching them play in the play area because they all had a lot of fun," senior Ella Cohn said.
Senior Eleanor Wright appreciated some of the sculptures and artwork she was able to see at the National Gallery of Art, especially ones with historical significance.
"Rachel Whiteread was one of the artists we saw who has a temporary exhibit," Wright said. "My favorite was a sculpture she made for a holocaust memorial in Vienna, Austria lined with books to represent the book burnings and to commemorate victims, called the Nameless Library."
Finally, on Thursday, Leadership tried out an escape room, which is a collaborative activity that requires good communication and thinking skills. Students viewed the experience as a great way to build camaraderie.
"We were randomly split into groups of seven and talked about how each group worked after escaping. My group did a good job of communicating and working together when finding clues," senior Grace Burgett said.
Forensics has successful second regular season meet
WJ's forensics team, a competitive group that participates in speaking contests, prides itself as being among the county's best. This year appears to be no different, the team won their second meet on Saturday, December 8 at James Hubert Blake High School.
Senior Mercedes Fuller placed first in dramatic speaking, and believes WJ has a strong reputation in the county, and the recent meet helped back this up.earned
"WJ has a really amazing reputation with forensics in the county; we've always done well, and so a big part of the win was making sure we maintained our reputation," Fuller said. "We now have a lot of students going to the Quarter Finals and Semi Finals and that's always really exciting!"
In addition to Fuller, junior Isabelle Carlisle finished first in persuasive speaking, junior Austin Rose received first in humor, and junior Alexa Goldstein rounded it out with first place in prose.  
About the Contributor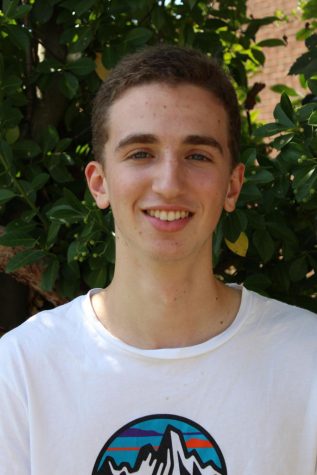 Will Cohen, Online Editor-in-Chief
Will Cohen is an online editor-in-chief in his second year with The Pitch. Will loves to cover online content with The Pitch, especially news and sports....