Anti-abortion group protests across the street from WJ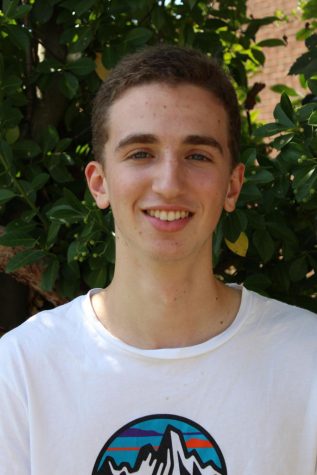 More stories from Will Cohen
Washington D.C. is the protest capital of the United States, with common sites including the Capitol Building and the National Mall. Here in Bethesda, a local protest has emerged. While driving or walking down Old Georgetown Road, one can usually see anti-abortion demonstrations outside of AbortionClinics.org, added to the Wildwood shopping area in 2017.
The clinic is one of few in the United States that offers late-term abortions, which occur in the third trimester of pregnancy. The move to the Bethesda location sparked an outburst from a group of protesters who use the name "Pray for Bethesda". They take issue with the doctor who performs them, Dr. Leroy Carhart, and the late timing of his operations. WJ students often see these protesters, either on their way to school or home.
"I always pass by the protesters on my way to school," junior Zach LaChapelle said.
Marjorie "Missy" Smith is the leader of Pray for Bethesda and a former vice presidential and congressional candidate. She coordinated the group effort outside of Wildwood Medical Center, hoping to shut down the abortion clinic within.
"Abortion, from the moment of conception is murder. It's part of the Ten Commandments, 'thou shalt not kill'. And we'll continue the protests until abortion is unthinkable in America," Smith said. "It's kind of like a concentration camp back there."
Smith reported limited interaction with passing WJ students, although she says the group would be open to educating any students who are interested in their cause.
"We want to engage and have conversations with them. We want to talk to them because it's about education. I didn't know about it myself when I was little; abortion was illegal and it was forbidden and we didn't talk about it," Smith said. "But they're usually on their way, they don't want to really stop and talk or look at the material or anything. We would be very open to conversation."
The group places graphic photos of fetuses along the sidewalks on Old Georgetown Road. LaChapelle takes issue with the gruesome signs, but recognizes that the protesters have a right to be there.
"I think that it's good that people are protesting for issues that they believe in," LaChapelle said. "I don't agree with the way they are spreading their message, but everyone has their right to free speech."
Late term abortions occur at a stage when the fetus is viable, or can be born prematurely and is developed enough to survive outside of the womb. Signs posted outside of Wildwood Medical Center display late term aborted babies, and Smith considers this type of abortion preposterous.
"These little people could have lived, there's no reason why they had to die, they had not done anything, it's demonic, it's evil, it's from hell," Smith said.
Many WJ students see the issue differently and take no issue with abortion done at any stage of pregnancy.
"I'm definitely pro choice, it's your body and you should choose what to do with it, if other people see that as a problem they just have to deal with it," junior Tom Kesey said.
The protest group will likely remain at their Bethesda location for the foreseeable future, as turnout has remained strong over the first year of protests. Up to this point, interaction between WJ students and the group has remained peaceful.
"The interactions have not been ugly or aggressive with the Walter Johnson students," Smith said.
[playbuzz-item item="b7f75ff3-15fd-4e22-bb42-fec0c83f1a1a" shares="false" info="false" wp-pb-id="31502″]
Your donation will support the student journalists of Walter Johnson High School. Your contribution will allow us to purchase equipment and cover our annual website hosting costs.
About the Contributor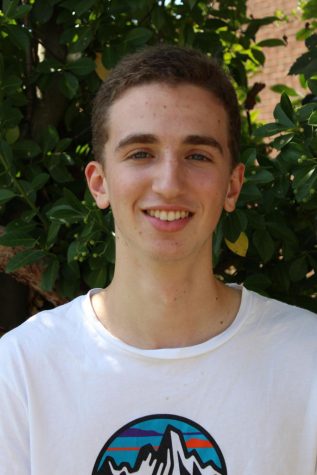 Will Cohen, Online Editor-in-Chief
Will Cohen is an online editor-in-chief in his second year with The Pitch. Will loves to cover online content with The Pitch, especially news and sports....