President Trump 2018 year in review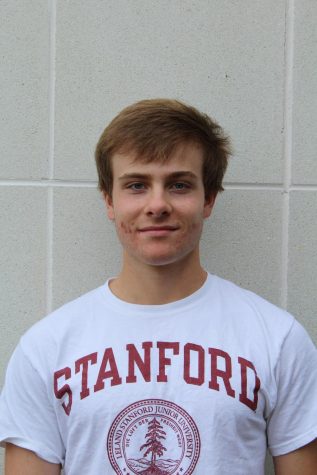 More stories from Ian Rees
President Donald Trump's year began in true Trumpian fashion: a fiery tweet. Trump tweeted that his nuclear button is "much bigger and more powerful" than Kim Jong-Un's. This tweet set the tone for his 2018, chaotic and uncanny.
One of the most significant things Trump dealt with was the ongoing Special Counsel investigation. Major developments in the investigation in 2018 began in February when Rick Gates, who served as Deputy to former Trump campaign manager Paul Manafort, pled guilty to conspiracy and lying to investigators.
On April 9, Trump's personal lawyer Michael Cohen's home, hotel room and office were raided by FBI agents. On August 21, Cohen plead guilty to eight counts related to tax fraud and campaign finance violations. On the same day, Manafort was found guilty on eight counts of fraud. On November 29, Cohen pled guilty to lying to Congress about the length and scope of his work on plans to build a Trump Tower in Moscow.
Trump's business involvements were brought officially into the Mueller investigation for the first time. Trump was reportedly referred to as "Individual 1" in court documents. On December 12, Cohen was sentenced to three years in prison on charges of campaign finance violations, tax evasion and lying to Congress.
Trump also had to deal with a scramble to get his Supreme Court nominee, Justice Brett Kavanaugh, confirmed. Kavanaugh faced sexual misconduct allegations from Dr. Christine Blasey Ford. Kavanaugh was confirmed by a 50-48 vote in the Senate, the closest confirmation margin for a Supreme Court nominee since 1881.
Trump will reflect on 2018 having notched some victories, most notably having a successful year for his administration's foreign policy agenda. In May, Trump moved the US embassy in Israel from Tel Aviv to Jerusalem after officially recognizing Jerusalem as the capital of Israel. This move further cements Trump's support for Israel and brings US neutrality to the Israeli-Palestinian peace process into question.
Trump withdrew the US from the Joint Comprehensive Plan of Action, known informally as the Iran deal. US withdrawal was a key campaign promise of Trump's. Trump believed the deal didn't sufficiently curb Iran's ability to make a nuclear weapon as well as failed to combat Iran's regional aggression. Trump reinstated sanctions on Iran, with only Israel being the only international supporter, in November.
Trump became the first President to meet with the leader of North Korea on June 12. Trump met with North Korean leader Kim Jong-un at the US-North Korea summit in Singapore. Trump and Kim signed a joint statement, agreeing to security guarantees for North Korea, new peaceful relations, the denuclearization of the Korean Peninsula, recovery of soldiers' remains, and follow-up negotiations between high-level officials.
Also, Trump successfully re-negotiated NAFTA, renaming it the United States-Mexico-Canada Agreement (USMCA). The new deal contains new labor provisions, stronger protections for U.S. intellectual property, and higher standards for the auto industry, including minimum wage increases that benefit American manufacturers. The USMCA has been praised by all three countries and both sides of the political aisle.
In addition, he made strides to fulfill his campaign promise of hardening up the southern border, despite never receiving funding for his border wall. In April, Trump instituted a "zero tolerance" policy, separating more than 2,600 children from their parents, before reversing the policy in August due to backlash.
The 2018 midterms were considered a litmus test of Trump's presidency thus far. Democrats made huge gains in the House, gaining 40 seats and the majority. In the Senate, Republicans held their majority and even gained two seats. Democrats didn't quite get the blue wave they hoped for, though gained enough ground to consider the mid-terms to be a success. The new Democratic controlled House is the most diverse in US history.
The Trump administration, which has become infamous for job turnover, continued this trend in 2018 with Attorney General Jeff Sessions being forced to resign, as well as Environmental Protection Agency Administrator Scott Pruitt, Secretary of State Rex Tillerson and Chief of Staff John Kelly. The final resignation came with the lauded Secretary of Defense James Mattis. Mattis resigned after Trump made the order to withdraw US forces from Syria as Trump claimed that ISIS had been defeated. All of Trump's advisers disagreed with the decision, and what seemed like the final straw for Mattis. Coalition forces continue to bomb ISIS targets and military reports suggest the terrorist organization has yet to be completely decimated.
Your donation will support the student journalists of Walter Johnson High School. Your contribution will allow us to purchase equipment and cover our annual website hosting costs.
About the Contributor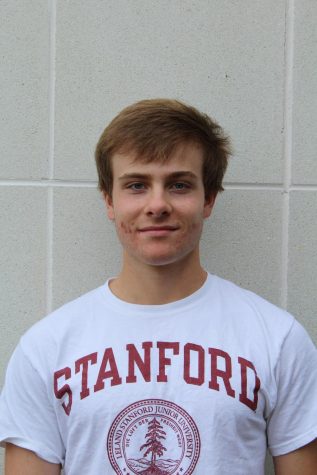 Ian Rees, Online Editor in Chief
This is Ian's second year on the Pitch, and he's excited to work as an Online Editor-in-Chief. Outside the Pitch, you'll see Ian hanging out with...