APUSH students and National History Day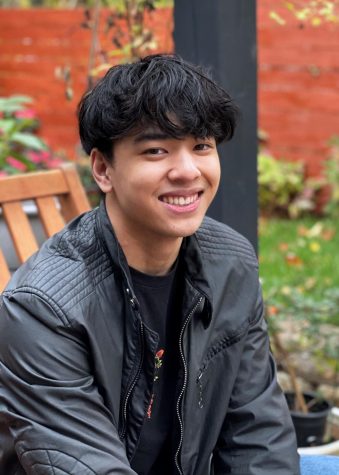 More stories from Benicio Balignot
AP U.S. History (APUSH) students recently participated in a project-based, nationwide contest that is held by the non-profit organization, National History Day. With the guidance of their teachers, students either collaborate with one another or work diligently by themselves in researching a topic of their choosing based around a central annual theme. This year, National History Day's theme was "triumph and tragedy," and thanks to this year's APUSH students, many great and informative projects have come out of it.
When creating their project, students can choose between a website, a research paper, an exhibit or a documentary. All of these mediums have their own pros and cons, allowing students to choose whichever one suits either their own or their group's strengths.
"I feel great about the freedom of choosing between many different media types… my group and I were more attracted to the idea of a documentary partly due to inspiration from Vice News documentaries, but also because it suited our strengths," sophomore and school finalist Danis Cammett said.
In addition to creating the project, students have to spend hours researching their topic of choice. As a prerequisite, students need up to 150 detailed and lengthy note cards created either by themselves or as a group pertaining to their subject. In some cases, students had to gather research from outside the internet, and venture to libraries or interview people who were involved or affected by whatever event or time period they chose.
After gathering information and forming their thesis under the guidance of their teacher, the students finally begin to create their project. These projects often utilize the strengths of the student, with more artistically-inclined students having the option of creating an exhibit or documentary, and talented writers being able to choose to write an essay.
While some students may just do the bare minimum to get an A on the assignment, those who are passionate about their project and subject advance in the competition.
"[Working on this] felt great because I believe commentary videos, and by extension documentaries, are one of the best ways in getting people to learn new things. Nowadays, kids our age access almost all of our information from videos, and that's why I believe documentaries are the best tool in teaching a new topic," Cammett said.
This overall sentiment is not unique to Cammett, as APUSH teacher Nathan Schwartz believes that National History Day provides students with an experience unique to the class.
"[National History Day] is the closest thing we have in an academic setting here at high school to 'doing' history," Schwartz said. "Students get to pick their project, and then they have to create something original with research, critical thinking and primary sources. After which, they come up with what history is, they make the argument that whatever their claim they've made is fact."  On Saturday, March 2, WJ's NHD finalists went to Richard Montgomery High School for the Montgomery County District competition. Of the many students who qualified from WJ, two sophomores, Jillian Vordick and Leo Kalb Bourke, advanced to states.
About the Contributor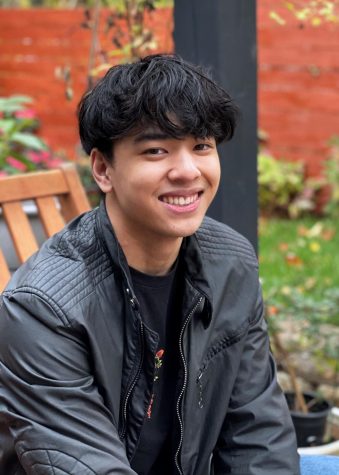 Benicio Balignot, Print Editor-in-Chief
This is senior Benicio Balignot's third year on The Pitch, this time returning as one of three Print Editors-in-Chief. When he's not perusing for new music...