Social media craze: What do students watch on YouTube?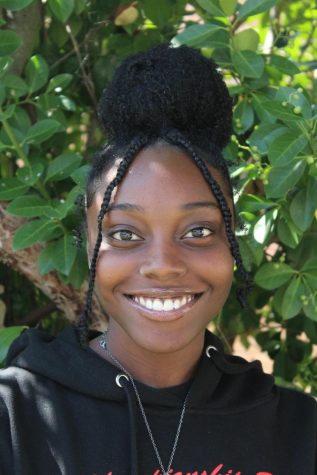 More stories from DeVoncye Freelon
On average, there are 30 million people using YouTube every day across the globe. Some of those visitors may be students from our very own school. Around the school, many students have been seen spending their free time browsing social media, texting and watching popular videos on the entertaining global app, YouTube.
There are many things you can find and explore on YouTube. Some of the top trending YouTube watches in 2019 have been ASMR, music videos (Despacito, See You Again, Shape of you, etc.) and a few select channels to which people subscribe. The top channels and subscriptions go to popular YouTubers such as Markiplier, Jake Paul, Pewdiepie, Logan Paul, etc. Many WJ students are subscribed to trendy makeup channels such as Jeffree Star, James Charles, Manny Mua and Laura Le.
Other students subscribe to and watch Shane Dawson, who has turned his YouTube channel into a documentary channel about the lives of many controversial YouTubers such as Jake Paul, Eugenia Cooney, Tana Mongeau and Trisha Paytas! Select students are subscribed to family vlogging channels, some including mainstream family vlogging channels, like the ACE Family, Cole & Sav and Sam and Nia.
On the other hand, some students prefer not to watch YouTube because they see it as "fake" or unreliable.
"I personally don't like watching YouTube because it's all fake. Did you hear what happened with the ACE family? Austin seems like such a good guy but he allegedly raped someone," sophomore Reagan Tyler said.
There are a couple other Youtube families who have faced a lot of backlash on their videos and sparked outrage within the social media community such as The Prince Family. Aside from the conflicts that they've endured, they have stayed on top with over a million subscribers and millions of views. However, there are other family vlogging channels that are not in the limelight of scandals such as the channels of Mazelee, The Mcclure Twins and more. There is an abundance of family vlogging\; from blended families, to interracial couples, to couples who live on opposite sides of the world, many with interesting lives documented for the enjoyment of others.
"The main thing that I watch on YouTube is mostly like a lot of BuzzFeed videos and a lot of blogs, family blog videos and like makeup videos," senior Kasylvi Acuna said.
Some WJ students are subscribed to funny YouTube personalities such as Tana Paul and David Dobrik who do daily vlogs and entertain the YouTube world with their personalities.
"I love watching Tana Paul, I think she's hilarious and entertaining, whenever I see she uploads I always click so fast. I also watch a lot of David Dobrik, he's hilarious and always makes me laugh," sophomore Tomi Ogunnusi said.
Fellow students also tend to watch video game videos such as people playing Fortnite, Call of Duty and Apex Legends. There is a massive amount of gamers on the YouTube platform, from small YouTubers who have less than 10k streams, to large YouTubers who have over millions of streams and subscribers. The gaming community is consistently filled with laughs, tears, and all out gamer rage, especially with the opportunity to live stream with viewers who are able to comment and spectate in real time.
"I like watching video game videos and Based Zeus because he taught me how to finesse people," junior Win Tran said.
Last but certainly not least, music has been one of the most watched and listened to things that most YouTubers are subscribed, searching, and listening to. Many music videos such as Roar (Katy Perry), Baby Shark Dance (Pinkfong), Sugar (Maroon 5) and Sorry (Justin Bieber) have remained popular on Youtube for years. The one thing they all have in common is the fact that they have reached over one billion streams on YouTube alone.
"I really like watching Brazillian music videos and just listening to music in general on YouTube" senior Anna Giullya said.
YouTube is a great mainstream app that connects many people, religions, cultures and ethnicities in the form of entertainment.
Your donation will support the student journalists of Walter Johnson High School. Your contribution will allow us to purchase equipment and cover our annual website hosting costs.
About the Contributor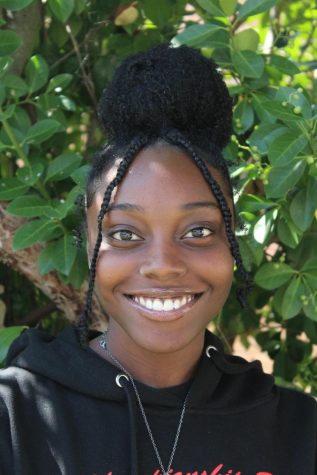 DeVoncye Freelon, A&E Editor
Senior DeVoncye Freelon is excited to be working with the Pitch for the 2019-2020 school year. This is her first year on The Pitch as Print A&E Editor,...