The perfect pumpkin pie for a perfect Thanksgiving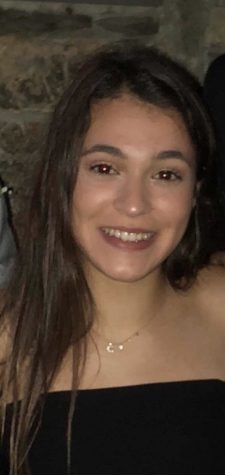 More stories from Callie Metzman
Thanksgiving is filled with family, friends and an abundance of food. From salty to sweet, the Thanksgiving menu checks off all the boxes. However, the holiday would not be complete without a pumpkin pie on the dessert table. People all over the world associate pumpkin pie with Thanksgiving, so I thought it was the perfect recipe to attempt to make for my Thanksgiving.
By no means am I claiming to be an amazing chef; however, I do enjoy the occasional bake. I mainly focus on cookies or cupcakes, something easy to follow or anything that comes in a box. I've never tackled a pie before, so we'll see how it goes.
I used a recipe from Allrecepies.com because it's a well known website and I've made recipes from them before that have turned out well. I wanted to get as educated as possible in the pumpkin pie making subject, so I did a little research.
I learned that making a homemade crust is a must, to use really cold butter and to add just the right amount of spice to the filling so everyone gets in that holiday spirit. With those tips under my belt, I got to work.
The first thing I did was make the crust. It was pretty easy and consisted of four ingredients: flour, water, butter and salt. I mixed everything in the bowl and then it was time to make the dough. The tricky part was that I had to keep it cold, so my dough ball was in and out of the freezer during this process. When I finished, I popped it in the freezer for a final chill.
Now it was time to conquer the filling. It seemed very simple. I mixed all the ingredients in a large bowl and that was pretty much it. If I'm being honest, I was expecting something a little more challenging, but the easier the better.
After I poured the filling into the crust, I sent it off to the oven and hoped for the best. Just 45 minutes later, out came a perfect pumpkin pie.
This recipe is so easy and perfect to make the day before Thanksgiving. Who doesn't love a homemade pumpkin pie?
Here's the recipe:
The crust:
1 1/4 cups all-purpose flour
1/4 teaspoon salt
1/2 cup butter, chilled and diced
1/4 cup ice water
In a large bowl, combine flour and salt. Cut in butter until mixture resembles coarse crumbs. Stir in water, a tablespoon at a time, until mixture forms a ball. Wrap in plastic and refrigerate for 4 hours or overnight.
Roll dough out to fit a 9 inch pie plate. Place crust in pie plate. Press the dough evenly into the bottom and sides of the pie plate.
The filling:
1 (15 ounce) can pumpkin
1 (14 ounce) can EAGLE BRAND® Sweetened Condensed Milk
2 large eggs
1 teaspoon ground cinnamon
1/2 teaspoon ground ginger
1/2 teaspoon ground nutmeg
1/2 teaspoon salt
Preheat oven to 425 degrees F. Whisk pumpkin, sweetened condensed milk, eggs, spices and salt in medium bowl until smooth. Pour into crust. Bake 15 minutes.
Reduce oven temperature to 350 degrees F and continue baking 35 to 40 minutes or until knife inserted 1 inch from crust comes out clean. Cool. Garnish as desired. Store leftovers covered in the refrigerator.
Your donation will support the student journalists of Walter Johnson High School. Your contribution will allow us to purchase equipment and cover our annual website hosting costs.
About the Contributor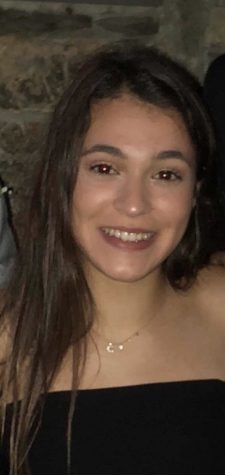 Callie Metzman, Social Media and Marketing Manager
Junior Callie Metzman is the social media and marketing manager in her first year of writing for The Pitch. When Callie isn't dancing with the Poms team,...