Three seniors on a mission to keep the community clean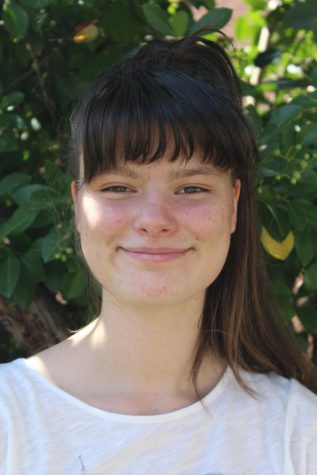 More stories from Marie-Elise Latorre
We all know the halls at WJ are left so dirty after lunch that even the administrators complain\; however, the halls are not the only place that are infamous for their appearance. Georgetown Square also has its fair share of reputation. Students go to G-Square during lunch and after school to enjoy the wide variety of food it provides. Since people eat there, it's a given that trash would be left. Yet some people are not as "green," and litter. It's now up to three seniors; Jenny McIntyre, Daniella Mil and Chloe Farago to help keep the WJ community clean.
McIntyre, Mil and Farago spend their lunch at G-Square and always find garbage everywhere but the trash bin. Waste ranging from napkins to entire rotisserie chickens could easily be found on the floor. They once found a broken bottle of hot sauce on the floor.
"Not only is it gross but broken glass could have hurt someone. Whoever spilled it could've had at least told an adult or someone instead of just leaving it there," Mil said.
However, it wasn't always like this. All three upperclassmen agree that there is a direct relationship between the number of students and the amount of litter.
"It was cleaner during my freshman year. There were less students in the school. But now, there are always stacks of litter," McIntyre said.
But what could possibly drive these girls to do work that others plainly refuse to do? The answer is simple: Anger, the gratefulness to a privilege of eating outside and the wish to keep a community clean.
"There are other people who use G-Square and the hallways of the school, why do you think you can litter? Just do what's right so that other people can enjoy the area," Farago said.
Even though they help clean up, the amount of trash never really goes down. McIntyre believes the reason is that males are more likely to litter. McIntyre has done an observational study for sociology on the statistics behind the litter problems.
"I found a great quote from a similar study by Aaron Brough and James Wilkie who found that males have a stronger desire to 'safeguard their gender identity' and see environmentally safe practices as feminine," McIntrye said.
Sometimes the girls are rewarded for their hard work. A couple of days after making sure the community is clean, an administrator thanked them by buying them lunch. Even though they were thankful for the free lunch, the upperclassmen believed that they shouldn't be awarded for human behavior.
In the future, these three girls would like to create the club "Litter Removal Initiative", where they would walk around with trash bags for the last 10 minutes of lunch cleaning up.
"We would also volunteer at the Rock Creek cleanups for SSL hours," McIntyre said.
Your donation will support the student journalists of Walter Johnson High School. Your contribution will allow us to purchase equipment and cover our annual website hosting costs.
About the Contributor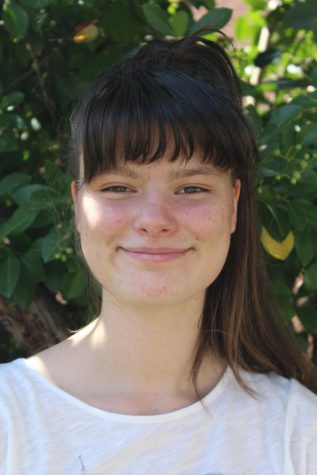 Marie-Elise Latorre, Layout Editor
Senior Marie-Elise Latorre is thrilled to start her journey on the Pitch as a layout editor. She discovered her passion for writing last year, and is excited...