Staff member of the issue: Laura Brager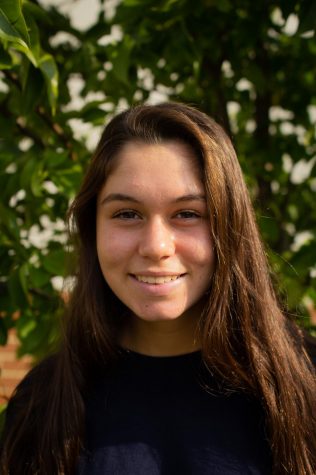 More stories from Kayla Kahrl
Math teacher by day, field hockey coach by night, Laura Brager goes above and beyond for her students and the WJ community. She not only teaches both Honors Algebra II and Intro to Statistics but also coaches JV field hockey and is the senior class sponsor.
Brager graduated from Walter Johnson in 2009 and a lot has changed in the school since then.
"Phones weren't a thing when I was in high school here and there was more whole school participation in everything, but I also feel like classes have gotten way harder," Brager said.
Brager began teaching at WJ in 2016 and being an alum helped her quickly adjust to the school and connect with her students.
"I'm a WJ alumnus so I know some of the ins and outs of WJ and I know what to expect. I also know other staff members that I wouldn't know otherwise. It helps me relate to students," Brager said.
A characteristic that makes Brager stand out as a teacher is her genuine care for her students. Senior Meghan Rinehart knows Brager from both field hockey and having her as a teacher sophomore year. Over the years they've been able to build a close bond and Rinehart knows Brager is a teacher she can come to for anything, whether it's math help or just advice about life and the future.
"Brager is an amazing teacher because she's very flexible and gets along with her students very well. I know she'll always be there for me and she's really fun to be around. She's different from other teachers because she tries to connect with her students on a friendship basis and really cares about them," Rinehart said.
Senior class President Colleen Besche is another student who has gotten to know Brager over the years.
"I've had Brager for three years in a row and she's also the senior class sponsor. She's one of the best teachers because she's really chill and makes an effort to make connections with her students. She's always there for you, she's very kind and she's willing to put a lot of time into her students," Besche said.
Brager cherishes these relationships with her students and she believes it's the most important part of her job as a teacher.
"The most important part of being a teacher is building relationships with your students. It doesn't matter so much if they leave knowing the quadratic formula but I hope they remember conversations we've had, advice I've given and life lessons I've told them. I hope those stick," Brager said.
One of Brager's favorite parts of her job is the opportunity it gives her to meet all kinds of different people.
"I like getting to know my students because they're all so weird, unique and goofy and it's so entertaining," Brager said.
Brager wants to encourage her students to step out of their comfort zone and meet new people.
"Be open-minded, try new things and meet new people. One of my favorite classes when I was a student here was a class where I had no friends and I had to make friends and it was so fun!" Brager said.
Your donation will support the student journalists of Walter Johnson High School. Your contribution will allow us to purchase equipment and cover our annual website hosting costs.
About the Contributor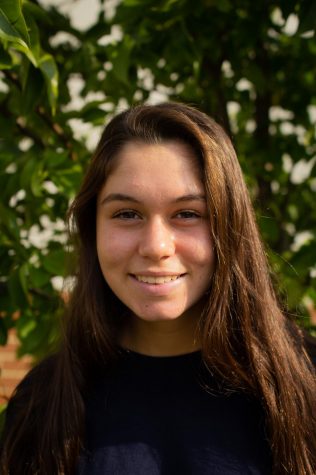 Kayla Kahrl, Online Feature Editor
Senior Kayla Kahrl is excited for her first year on Pitch as an Online Feature Editor. She loves writing feature because it allows her to talk to people...