How to take advantage of social distancing to find yourself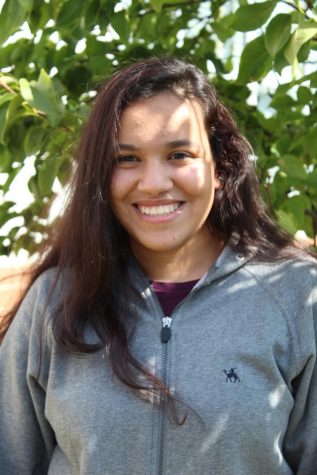 More stories from Maram Faragallah
When asked what I was going to do this summer, I replied "Soul Searching." I realized that I am going into a new chapter in my life and need to be prepared mentally. Over the years I have struggled with self-confidence issues and body issues. I decided that this summer I will start to find and understand myself. Through meditation, exercise, writing and doing activities I enjoy, I was going to start appreciating myself, exploring new clothes, makeup that looks good on me and generally prepare myself for the next part of my life. Here are things you can do to know yourself better and test your boundaries.
Journal your life (find yourself through asking questions you have always wanted to answer, the journey to self-loving, explore your flaws)
Journaling is important for me because it helps me remember the things I like and why I like them (I have the worst memory). I also write all the books that I love and the songs I enjoy. Writing my passions and likes down makes it seem like I'm passionate and care about things.
Another part of journaling could be asking yourself questions you wouldn't normally ask. Asking yourself about your life, relationships with people around you and your relationship with yourself can help you understand a lot of your problems. When looking at my relationships with others, I found that despite talking constantly, I rarely share my problems. When looking at my relationship with myself, I found that I'm too harsh on myself and judge myself too much. That's why I'm planning to work on those issues now that I have time to address them.
The last thing you can get into is exploring your flaws. Everyone has their own flaws. Personally, I overthink, am a perfectionist, hate to show vulnerability and am very stubborn sometimes. Most importantly, I get intimidated by the competition. There was a program one time that I applied to and got accepted. Later I realized, it only accepts 6% of applicants. Let me tell you, folks, I wouldn't have applied if I realized it only accepts 6% of applicants. This is why I'm planning to really work on this particular issue!
Exploring the deepest, darkest parts of yourself and writing about them is a great way to start working on your self-image and start being happy. Writing down the problem and ways you can solve it is a great way to start accepting yourself.
Start a blog
Blogging is another way to get out what needs to be said inside of you. All of us have opinions, personal problems and feelings that simply need to be heard. Starting a blog is definitely a way to express your opinions and views about things you love and care for. Share your life with the world. Tell stories from your childhood. Post a picture with your dog!
Another way you can blog is sharing the things you love to do. Do you love to bake? Create a blog sharing your pastries and recipes. Do you love to do crochet? Create a blog with your finished pieces. The most important thing is to share a part of yourself with the world and swim in the sea of compliments that people give you.
Write a book
Personally, I have always wanted to write a book. I have a notebook filled with story ideas that I haven't fully explored. If you can't journal about yourself, write a book about yourself. One time, I was so overwhelmed with emotions I journaled a whole piece using "she" instead of "I."
The journey of writing a book and exploring the deepest parts of your mind makes people feel free, as if they are flying. Anything you imagine can come to life.
Try a hobby you wanted to try for a while (Piano, unicycle, Latin dance, painting, poetry writing, crafts)
I have always wanted to learn both how to play the piano and Latin dance. I have never gotten to do it. So, I decided that this summer I would. A big part of finding yourself is looking into your passions as well as taking on others. Everyone has things they always wanted to do or learn. This summer is your chance to watch as many Latin dance videos you want. Also, other hobbies like drawing and painting are swarming the internet. It can go as far as taking voice classes in order to have a good singing voice. Online courses can be found on Skillshare, Coursera and Udemy.
Learn about things you always wanted to learn about (mythology, philosophy, sociology)
In 11th grade, I signed up for philosophy class not knowing anything about philosophy. It turned out to be so amazing that I took an MC philosophy class over the summer and plan to take some philosophy classes in college. On top of that, I always wanted to learn mythology (and psychoanalysis of mythology but that's for another time), so I started watching crash course mythology and it's good so far. I'm pretty sure that any language and area of study (like psychology, myths and modern culture, literature) are available online. Exploring fun things you always wanted to learn about is a great way to be happy and content.
Take online college classes like Harvard
If you are going to major in engineering, marketing, humanities or philosophy and want to get college credit, this is the perfect idea for you. (Personally I would ask the college you're planning to attend if they transfer Harvard online courses into credit hours). Big universities are offering introductory courses that are for free. It costs about 100 dollars to get a certificate (you're a Harvard scholar now). If you create an account in edx.org, you can access all online free courses in universities. Of course, if you're up for paying like $30 per class (and $100 per certificate), you can get a Harvard certificate (or other universities). I personally believe it's a good way to explore topics you have loved and always wanted to learn about. Moreover, I also believe it's a good idea to get a head start on college courses. For example, if you're majoring in computer science, taking an introductory computer science class is a very good idea. Getting a headstart, knowing how college works and enjoying a topic you love is just a boost to anyone's self-confidence.
I sent them specifically about credit when it comes to high school seniors going to college next year and that's what they said.
"EdX offers select credit eligible courses and now MicroBachelors programs which award credit on completion. You can see our credit eligible courses in the course catalog.
You can learn more about our MicroBachelors program on this page: https://www.edx.org/microbachelors
The majority of our courses do not offer college credit directly through edX at this time. However please note that some educational institutions or organizations may offer credit based on your verified certificate. If you have a college, university or licensing organization with which you are currently associated, please inquire with them directly.
Please feel free to let us know if you have any other questions."
Take a Montgomery College class
If you want to stay local and 100% transfer your credit, you can take a Montgomery College class. From personal experience, they are easy and fun!
Here's what Ms. Dentes said about prospective students over the summer of 2020:
Students may take Montgomery College (MC) classes for credit over the summer, but must apply to the college and meet all eligibility requirements before registering.
Students who plan to take MC courses for the first time before graduating from high school apply as Dual Enrollment students, and follow Admission and Registration Procedures at https://www.montgomerycollege.edu/high-school-students/dual-enrollment/index.html Seniors who plan to take their first MC classes ever after graduation follow Apply and Register instructions at https://www.montgomerycollege.edu/ Graduating Dual Enrollment students do not need to re-apply to MC.
There are two summer sessions of credit courses at MC. Summer Session I will start on June 8 and be totally online. Summer Session II will start on July 11 and be delivered both online and on-campus, although this could change as circumstances evolve.
The schedule of summer 2020 courses can be viewed on April 20 at https://www.montgomerycollege.edu/admissions-registration/search-the-class-schedule.html Registration in these classes will begin on April 27 and continue until full or until the first day of class. A minimum of three weeks is usually needed to move through the application and registration process.
Dual Enrollment students who take MC summer classes do not receive the reduced rates that are offered during the school year. Students with demonstrated financial need may apply for the MC High School Grant each semester, including summer\; funds are subject to availability. The online summer grant application will be available on May 1, with the deadlines of May 29 for Summer Session I, and June 26 for Summer Session II.
P.S. MC also has non-credit classes and some training programs available through their Workforce Development and Continuing Education (WDCE) office, but registration in those classes does not involve me or the high school. https://www.montgomerycollege.edu/workforce-development-continuing-education/index.html
Also here's a list of available Dual Enrollment classes.
Seniors!! Prepare For college
If it's not obvious, I'm really freaking out about college next year. As a result, I'm planning to put in big-time to prepare for college. First, I was going to focus on academics, like how to study, how to be prepared and how to write a research paper. Then I was going to buy tons of notebooks, highlighters for notes and any other essentials. Lastly, I was going to buy a new wardrobe for college that includes accessories, makeup and stylish clothes. I would really advise seniors to watch videos or read articles by college freshmen about what to expect in college. That way, we can feel very prepared for the process and know what to expect and most importantly, what not to do.
Go beyond your boundaries, you may like what you explore………
The last thing I would like to tell you to feel better about yourself is to go beyond your boundaries. I have been pushing people to do things they wouldn't normally do in order to find their passions and simply what makes them unique.
Your donation will support the student journalists of Walter Johnson High School. Your contribution will allow us to purchase equipment and cover our annual website hosting costs.
About the Contributor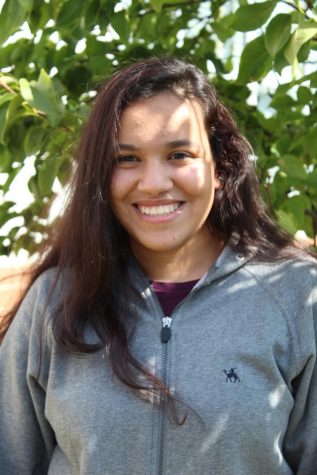 Maram Faragallah, Staff Writer
Maram Faragalah is a senior at WJ. She loves writing and reading books. She is extremely excited for her first year on the pitch. During her free time...