Ways to work from home over the summer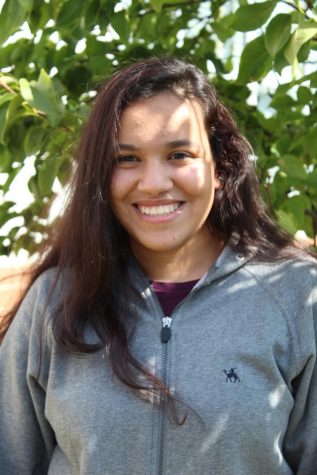 More stories from Maram Faragallah
Many seniors heading to college next year planned to spend the summer working to save money. Unfortunately, a global pandemic has intervened with those plans. Nonetheless, there are still multiple ways students can make money this summer from working online.
Drawing and Painting
WJ has numerous artists that create amazing paintings. There are multiple websites that connect artists to sellers. If you can't connect with them, create an Instagram page with your art. I'm sure the MoCo community would love to support young artists.
Photography
Photography is one of the fun hobbies that many people have. There are multiple websites that pay you if you give them a picture. Some websites even pay you every time the picture you upload is downloaded. It's a great way to make money using your talent.
Websites:
500px.com —
Smugmug.com —
Shutterstock.com —
Istockphoto.com —
Reading and Writing Book Reviews
Reading is the most interesting thing on earth. Words combined with sentences that make a story. There are multiple websites that pay people to read and write book reviews.
Anysubject.com
Kirkisreviews.com
Onlinebookclub.org
Publishersweekly.com
The us review.com
Wcwoline.org
booklistonline.com
Writing Poetry
I know over 40 websites that would pay for your poetry. Poetry of all kinds is amazing and I would really encourage people to go through the deepest parts of their minds and come up with masterpieces.
List of websites and magazines that accept poetry.
Writing fiction and non- fiction
like poetry, some other websites would pay people to write fiction and non-fiction pieces. They are different in how they price but usually appreciate people with good pieces.
Listverse.com
Hubpages.com
Heliumnetwork.com —
Cracked.com — Write articles
Creating Greeting Cards
Greeting cards are the cutest things on earth. You don't know how many jokes I imagined that I could write on cards. Now you have the opportunity to create illustrations and prose for greeting cards.
Sps.com – Write a poem for greeting cards
Artiststowatch.com — illustrations
Cardgone.com —
Casparionline.com —
Greatarrow.com —
Palmpressinc.com —
Handmade projects like Jewelry or Pottery
Multiple people love creating handmade things like crochet clothes, pottery and jewelry. Creating your piece and selling it on online platforms like Etsy or simply starting a local Instagram store is a very good idea to expand and earn cash.
Culinary
A lot of people love to bake and cook. One time I was looking for cupcake jars from Wicked Good Cupcakes only to find them 10 dollars a jar. They only sell six at a time so I was going to pay 60 dollars for cupcakes in a jar. My sister suggested we look at Etsy. We found multiple alternatives at nearly half the price. If you're a passionate baker, create amazing bakeries and sell them either on Etsy or locally.
Tutoring
If you're awfully good at a subject, you can join online tutoring platforms that pay per hour. It is very convenient for students and one of the easiest things you can do. I would start looking locally and asking friends before searching the internet to find more suitable things.
Samespeak.com — teach English to someone from a different country
Tutorcare.com
Getstudyroom.com
tutor.com
Freelancing
Going online and offering services like creating graphic designs, print art and logos is a very good idea if you're good in photoshop. Freelancing could also be writing and editing other people's work. Fiverr is a good place to start but there are generally a ton of websites that create this opportunity.
Fiverr.com
crowdsource.com
Selling items
A lot of people are taking advantage of Coronavirus to look through and organize their basement, clothes, etc. If you find things you don't want anymore, try to sell it on your Instagram account or Ebay.
Your Hobby
Everyone has their own hobby and I am sure that there's a way you could generate money doing what you like!
It's good to point out that there are websites that pay to do other jobs like:
Voice over if you have a good voice
Transcript for audio (more pay for foreign language)
Data entry
Taking surveys
Listening to music
Testing software and apps
Most of those websites take time and effort to apply and be accepted, but if you're really passionate, don't give up!
Your donation will support the student journalists of Walter Johnson High School. Your contribution will allow us to purchase equipment and cover our annual website hosting costs.
About the Contributor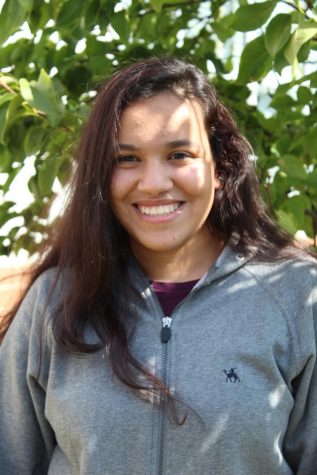 Maram Faragallah, Staff Writer
Maram Faragalah is a senior at WJ. She loves writing and reading books. She is extremely excited for her first year on the pitch. During her free time...