For one WJ student, the coronavirus fight is personal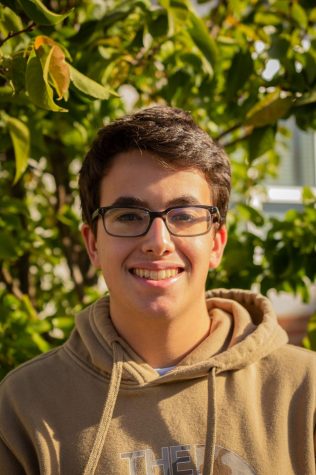 More stories from Sammy Peterson
Students everywhere have been affected by Covid-19, but not many have felt the impact like Brooke Haines, a WJ senior who has a family member on the front lines of the fight against the pandemic.
"It hits a lot closer to home," Haines said.
Amy Chamberlin, Haines's mother, is a registered nurse who works in the emergency room at Suburban Hospital in Bethesda.
With her mother working much more than she used to, Haines is home with her younger sister Paige, 14, and her older brother Brent, 21, as well as her father Dave who is a consultant for IBM.
"Thank God my husband works from home. He's an awesome cook so he does that most of the time anyways," said Chamberlin, whose workload has increased from two 12-hour shifts a week to upwards of five.
While Haines's father cooks, Haines has no choice but to pick up more slack around the house.
"I do a lot more chores like cleaning the kitchen and grocery shopping. I buy all the food for the family and I'm usually the one who orders the food and gets takeout if that's what we're doing," Haines said.
When asked about her siblings doing as much work as she is, Haines laughed.
"Definitely not as much as me."
With a parent on the front lines, Haines understands that the coronavirus is not something to be taken lightly.
"Because of [my mom's] involvement I see actually how serious it is because everyday she sees people who are on their deathbeds at work," Haines said.
When Haines sees people on social media ignoring social distancing guidelines she thinks they are "ignorant."
At the onset of the crisis, Haines's mother was worried about transmitting the virus to her family.
"It was a little scary until I became very confident in the equipment we were being provided at work and our abilities to handle isolation patients and be safe," Chamberlin said.
Chamberlin said that her family avoided her when she came home from work at the beginning of the crisis.
"At the beginning, it was a more stressful environment at our house worrying that my mom may get it and bring it home. I think at this point it's much more relaxed because if she was going to have it, she would have had it by now," Haines said.
Chamberlin first witnessed how different the coronavirus is from anything else in her professional career when one of her patients died alone, with no family by their bedside — an unfortunate reality for many of the more than 78,000 dead in the United States.
Chamberlin said seeing patients die by themselves without their family there is the saddest part of the pandemic.
"It's really hard."
Suburban Hospital has 90 in-patient beds reserved for people with the coronavirus. They have been at 100% occupancy for the last three weeks.
Chamberlin works in the emergency room and estimated that she generally sees around 20 new patients a day.
She was tested once, after exhibiting a persistent shortage of breath and coughing, but she tested negative. In fact, Chamberlin said the symptoms subsided right after she got her results back.
Chamberlin said her ER has so far been very fortunate: "Not one nurse or tech in the ER that I know has tested positive."
Chamberlin is thankful for the community that she said has been "amazing" in sending food and masks to her hospital.
"They want to do whatever they can to help us. Everyday we are being fed and it's the biggest and only morale booster. It's so wonderful," Chamberlin said.
When asked about the characterization of nurses as heroes in the fight against the coronavirus, Chamberlin balked.
"We signed up to do this. I am educated in this. It is my job. I honestly don't consider it heroic," Chamberlin said.
But her daughter had a different take: "I know my mom says she doesn't think she is [a hero], but I think [nurses] are," Haines said, not hiding the pride she takes in her mother's dedication. "This is kind of what they signed up for, but kind of not. Without them, there would be no getting through this. I'm glad she's a nurse."
Your donation will support the student journalists of Walter Johnson High School. Your contribution will allow us to purchase equipment and cover our annual website hosting costs.
About the Contributor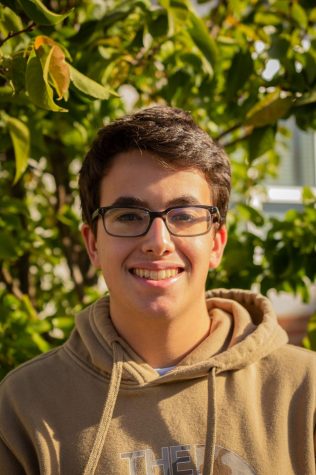 Sammy Peterson, Senior Opinion Editor
Sammy Peterson is a senior at Walter Johnson. He is the Senior Opinion Editor and this is his second year on The Pitch. Sammy's interests include watching...