What's Going On in the World (Besides COVID-19) IV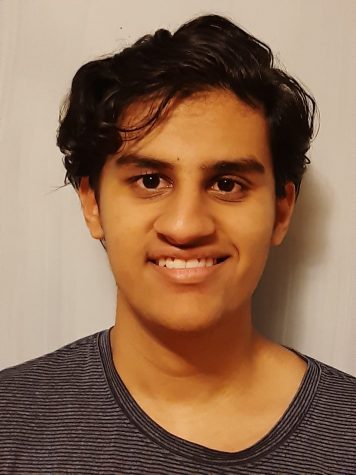 More stories from Siddharth Srinivasan
Video surfaces of Georgia black man lynched while jogging
On February 23, Ahmaud Arbery, was shot while jogging in the suburbs of Brunswick, Georgia. A video, released on May 5, shows his final 36 seconds alive, including the scuffle which led to his death. Arbery's shooters, ex-cop Greg McMichael and his son Travis claimed they suspected the 25-year-old was a burglar, and they only shot once he attacked them. The video, however, does not delineate who initiated the attack. Arbery's family, as well as several other members of his South Georgia community, believe the attack was an example of racial profiling. On May 7, the Georgia Bureau of Investigation arrested and charged Greg and Travis McMichael for the murder of Ahmaud Arbery, 10 weeks after the fact.
Stinging news: "Murder hornets" second worst Asian export of 2020
The Asian giant hornet, popularly known as the "murder hornet" due to their aggressive attacks and potentially fatal stings, recently arrived for the first time in North America. Though they were initially spotted in British Columbia in fall of 2019, they only attained mainstream attention when the New York Times published an article on their New World presence. Murder hornets, native to East Asia, Southeast Asia and Russia, release a neurotoxin through their sting, which can send someone into anaphylactic shock\; they kill up to 50 people per year in Japan (where they are also considered a delicacy). However, entomologists warn they pose a greater threat not to humans, but to bees. A single hornet can kill a bee in 14 seconds, a rate which could see a population of essential pollinators dwindle. It remains unknown how the hornets came to North America.
Prague-tically a dead man: Czech politicians in hiding due to suspected assassination plot
Prague mayor Zdenek Hrib and Prague's sixth district mayor Ondrej Kolar are hiding under police protection amid allegations of a Russian plot to poison them. Hrib incurred Russia's wrath after overseeing the renaming of the location in front of the Russian embassy to Boris Nemtsov Square, in honor of a political rival of Russian president Vladimir Putin murdered in 2015. Kolar, meanwhile, sanctioned the tearing-down of a statue of Soviet Marshal Ivan Konev, a controversial figure who coordinated the merciless suppressions of the 1956 Hungarian Uprising and the 1968 Prague Spring. The two Prague politicians went into hiding after anonymous intelligence sources revealed a man arrived in Prague with a Russian passport and a briefcase with the highly potent poison ricin. Political experts have compared the purported murder plot with the 2018 poisoning of Russian defector Sergei Skripal and his daughter in London.
Despite indictments, Netanyahu Is-raeli back as Prime Minister
Israel's Supreme Court ruled on May 6 they would allow Prime Minister Benjamin Netanyahu to form a government, despite his looming trial on bribery, fraud and breach of trust charges. The court's laissez-faire verdict has allowed Netanyahu—the first sitting Prime Minister of Israel to be charged with a crime—to be sworn in for an unprecedented fourth consecutive term as Prime Minister, and a fifth term total. Netanyahu's trial will commence on May 24.
American mercenaries' attempted Venezuelan coup ends in Caracas-trophe
Venezuelan authorities captured 13 mercenaries, including two Americans off the coast of Caracas after a failed amphibious incursion. Airan Berry and Luke Denman, two highly decorated Iraq War veterans, were hired by American private security company Silvercorp USA—whose founder, Jordan Goudreau, has claimed credit for the attempted coup d'etat, inspired by Alexander the Great's victory at the Battle of Gaugamela in 331 BCE (Alexander had an army of 40,000, while Silvercorp's invading force totaled 62)—to capture alive Venezuelan president Nicolás Maduro, and "liberate" Venezuela. Almost unbelievably, Silvercorp tweeted about their involvement in the attack while it was ongoing. Maduro has accused United States president Donald Trump of coordinating the attack with Silvercorp. Both Trump and his secretary of state Mike Pompeo have denied government involvement in the attack.
Canada bans assault weapons, but gun-loving Americans, Trudeau-n't have to worry
In the wake of the Portapique, Nova Scotia mass shooting, the deadliest in Canada's history, Prime Minister Justin Trudeau introduced a ban on military-grade assault weapons. One of the biggest opponents of this legislation, Conservative Party leader Andrew Scheer, has pointed out that many mass shooters, including Portapique's Gabriel Wortman, purchase their guns illegally from the United States\; a problem which, according to Scheer, the ban would not only fail to address, but exacerbate. The ban covers 1,500 different models, and if properly enforced, could lead to the confiscation of 100,000 weapons.
Your donation will support the student journalists of Walter Johnson High School. Your contribution will allow us to purchase equipment and cover our annual website hosting costs.
About the Contributor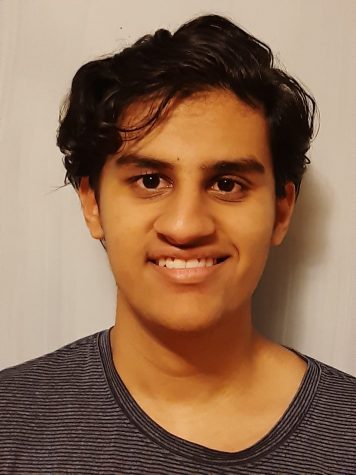 Siddharth Srinivasan, Print Editor-in-Chief
This is Siddharth Srinivasan's third year on The Pitch and his first as Print Editor-in-Chief. In his spare time, he enjoys reading, watching movies, soccer,...