Students protest police violence in the wake of George Floyd killing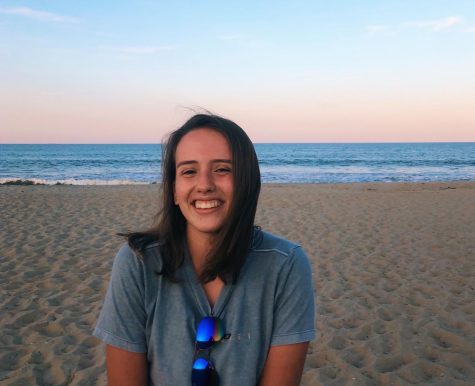 More stories from Emma Saltzman
Americans have experienced a week of protesting and pain in the wake of the killing of George Floyd, an unarmed black man, in Minnesota. People from all over the country, including students and members of the WJ community are calling for reforms against police brutality and systemic racism.
Floyd died of asphyxiation after officer Dereck Chauvin pinned him by the neck with his knee for 8 minutes and 46 seconds, ignoring his cries that he couldn't breathe. Chauvin was charged with second-degree murder and the the other three officers involved are charged with aiding and abetting the murder. A video of the killing has circulated social media, spurring public outcry against police violence. 
This incident comes on the heels of the killings of Ahmaud Arbery and Breonna Taylor, two other unarmed black individuals whose deaths have drawn public attention and widespread outcry. 
People have taken to the streets to protest police brutality in cities across the country, including here in Bethesda and DC. Junior Annabelle South attended the protest in Bethesda on Tuesday that was organized by students from Whitman High School. 
"It was an unforgettable experience. It was peaceful, yet so powerful. We rose as one and marched the streets of Bethesda while shouting chants at the top of our lungs," South said. 
In other cities, protests have been less peaceful. Rioting and looting has taken place in major cities across the country. Police and protestors have violently clashed, resulting in the use of chemical irritants and rubber bullets. The National Guard has been deployed to multiple cities.
Many are speculating about how this may affect the 2020 presidential elections, as both President Donald Trump and presumptive Democratic nominee, Joe Biden, are being put to the test with their responses to the situation.
Trump's response to the protests has brought bipartisan criticism, with him first taking to Twitter to call out protestors, accusing them of "dishonoring the memory of George Floyd" and continuing to write "when the looting starts, the shooting starts," a quote that has drawn much controversy and was flagged by Twitter for "glorifying violence."
Monday evening brought a remarkable spectacle, where Trump first delivered a speech in the Rose Garden where he threatened to deploy troops if state and city leaders do not control the protests. Following his address,Trump visited St. John's Episcopal Church, which had been damaged by fire the night before, to take a photo holding a bible, an attempt to show that the Nation's Capital was under control. 
Simultaneous to Trump's Rose Garden speech, authorities fired chemical irritants, flash-bang shells and rubber bullets into the crowd of protestors to clear a path for Trump on his way to Lafayette Square. The US Park Police claimed in a statement that they employed the chemical deterrents only after protesters became violent and refused to clear the area for Trump.
"To curtail the violence that was underway, the USPP, following established policy, issued three warnings over a loudspeaker to alert demonstrators on H Street to evacuate the area. Horse mounted patrol, Civil Disturbance Units and additional personnel were used to clear the area. As many of the protestors became more combative, continued to throw projectiles, and attempted to grab officers' weapons, officers then employed the use of smoke canisters and pepper balls," the statement read. 
Biden has taken a more active role in his response. On Friday he claimed that he had spoken to Floyd's family and called on Americans to confront racial injustice in the nation, declaring that it's "time for us to take a hard look at the uncomfortable truths."
On Sunday, Biden released a statement condemning the violence and destruction that the protests have brought, saying that "protesting such brutality is right and necessary. It's an utterly American response. But burning down communities and needless destruction is not."
Civil rights leaders and protestors are calling upon the people to take action and vote in the 2020 election. The Baltimore Sun reported that Maryland voters are feeling compelled to vote "now more than ever." The Maryland state primary took place on Tuesday.
Amid a time of fear and injustice, many in the nation have been drawn together by a centripetal force of civil unrest. While it comes in dark times, many see this solidarity as a sign of hope for the future. 
"[Protesting] reignited my hope for the future of our nation by reminding me how powerful we each are in the fight against oppression," South said.
About the Contributor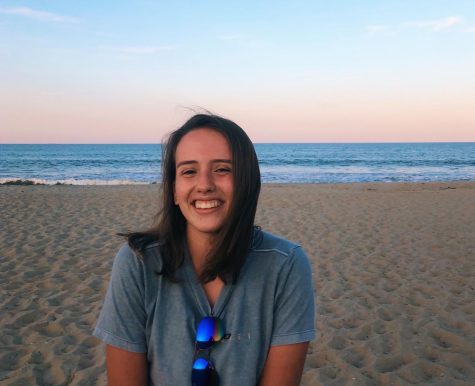 Emma Saltzman, Print Managing Editor
Emma Saltzman is a senior at WJ and is thrilled to be spending her second year on The Pitch as a Print Managing Editor. In her free time, Emma loves to...