What's Going on in the World (Besides COVID-19) VI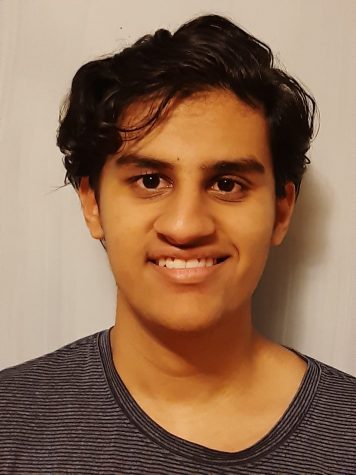 More stories from Siddharth Srinivasan
Whistleblower claims ICE detention facilities forcibly sterilize women
Dawn Wooten, a nurse working at an Immigrations and Customs Enforcement (ICE) detainment center in Georgia claimed detainees were subjected to mass hysterectomies and other medical malpractice. The whistleblower report, released on Sept. 14, prompted several Democratic congresspeople including Speaker of the House Nancy Pelosi, House Majority Leader Steny Hoyer and Representative Joaquin Castro to demand a federal investigation into the facility. Wooten's occupation status changed in July from a full time employee to an "as needed" employee. She believes her questioning of the facility's negligence prompted the sudden demotion.
Belarusian opposition leader goes Minsk-ing
Eyewitnesses reported seeing masked men abducting Maria Kolesnikova, leader of Belarus' opposition to President Alexander Lukashenko. The next day, Sept. 8, she was detained at the Ukrainian border, but reports of the incident contradict each other: A government spokesperson stated Kolsenikova was attempting to illegally cross over into foreign soil, while others claim authorities were forcing her to cross. On Sept. 12, she was transferred from a pre-trial detention center in Minsk to one approximately 30 miles northeast in Zhodzina for unknown reasons.  Kolesnikova is now awaiting trial for her alleged crimes of threatening Belarus' national security. If convicted, she will face up to five years in prison. Kolesnikova has been a vocal advocate for the anti-Lukashenko protests which swelled in the aftermath of an Aug. 9 presidential election many believe to have been rigged. Several nations, including the United Kingdom, the United States, Canada and organizations like the United Nations Human Rights Office and the European Union have criticized Belarus' response to the protests, amid allegations of police brutality, torture and sexual abuse of prisoners.
Bye, Sharia: Sudan separates religion, state
Sudan's provisional republican government announced the separation of religion and state ending three decades of Sharia (Islamic law). Sharia was the model for the legal system during President Omar al-Bashir's reign, when the North African country provoked international condemnation for rigged elections, genocide in Darfur and judicial punishments including floggings, stonings and crucifixions. Since al-Bashir's ouster in August 2019, the provisional government has abolished laws against apostasy, public flogging and an alcohol ban for non-Muslims while also criminalizing female genital mutilation.
PM Boris Johnson threatens to rep-EU-diate existing Brexit deal
In a move that would override the United Kingdom's existing Brexit deal with the European Union, British Prime Minister Boris Johnson has introduced the controversial Internal Market Bill to the House of Commons. The bill would grant UK ministers the power to regulate trade between England, Scotland, Wales and Northern Ireland — even by breaking international law. Scotland, Wales and Northern Ireland, who are all relatively autonomous states, fear the bill could erode their sovereignty, preserved after centuries of conflict and treaties. On the continent, the EU is suspicious the bill is a ploy to force them to accede to the UK's demands in the stalled trade negotiations. Despite condemnation from opposition leaders and several members of Johnson's Conservative Party, the House of Commons passed the bill on Sept. 14, in a 340 to 263 vote. Two days later, Johnson reached an agreement with dissenting Conservative Party members, allowing MP's a vote before the UK can exercise its law-breaking powers. Inter-party unrest remains high, but the compromise will, at least temporarily, ease tensions.
Gender reveal ends in disaster, but one lucky couple will have an ar-son
A pyrotechnic device used at a gender reveal party held on Sept. 8 in El Dorado Ranch Park, Yucaipa, California has set ablaze over 17,000 acres of San Bernardino County. As of Sept. 15, the fire is 54% contained, but over 20,000 people have been forced to evacuate. The California Department of Forestry and Fire Protection could file criminal charges against the responsible party (whoever ignited the device), although not until the fire has been extinguished. This is not the first time a gender reveal has started wildfires, a similar stunt three years ago in Arizona having burned 47,000 acres and damaged $8 million of property.
Harry Potter and the Accusations of Transphobia: Part I
In December of 2019, JK Rowling faced backlash after tweeting in support of Maya Forstater, who had lost her job for comments about transgender people. Rowling's once again sparked outrage when, on Jun. 6, 2020, she criticized an article that used the phrase "people who menstruate." Rowling was accused of insensitivity towards transgender women and non-binary people, with especially scathing condemnations coming from Daniel Radcliffe, Emma Watson, Rupert Grint and Eddie Redmayne, all of whom portrayed a "Harry Potter" character on film.
Harry Potter and the Accusations of Transphobia: Part II
When Kerry Kennedy, President of the Robert F. Kennedy Human Rights labeled her tweets transphobic. Rowling subsequently returned an award the organization had given her. Following the Sept. 15 release of her new novel, in which the antagonist is a serial killing man in drag, Rowling's comments resurfaced, with new criticism leveled at her book for perceived transphobic themes. Despite being dubbed a transphobe and a TERF (trans-exclusionary radical feminist), Rowling maintains that she has sympathy for trans people.
Your donation will support the student journalists of Walter Johnson High School. Your contribution will allow us to purchase equipment and cover our annual website hosting costs.
About the Contributor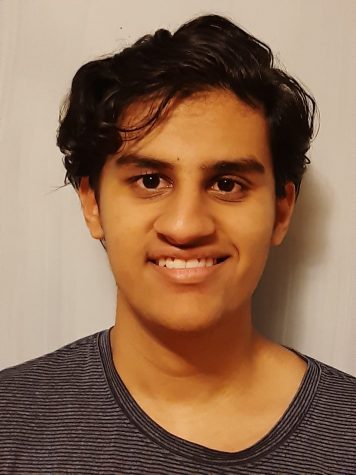 Siddharth Srinivasan, Print Editor-in-Chief
This is Siddharth Srinivasan's third year on The Pitch and his first as Print Editor-in-Chief. In his spare time, he enjoys reading, watching movies, soccer,...