MCPS holds virtual Mental Health Awareness Week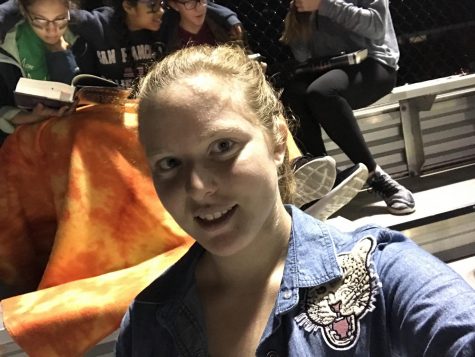 More stories from Hannah Markov
From Oct. 26-31, MCPS and the Montgomery County School Psychologists' Association held a free virtual Mental Health Awareness Week. The six day online event consisted of daily themes with videos, workouts and breakout rooms, culminating in a resource fair and a Q&A session on the final day. The presentations were targeted towards both teens and parents, with student participants also eligible to earn up to five SSL hours for engaging in the workshops and other activities.
Day one was themed "Be well", and featured a keynote video by Dr. Jill Bohnenkamp, an assistant professor from the National Center for School Mental Health's Division of Child and Adolescent Psychiatry. The presentation discussed the idea of resilience and made comparisons to rain and rainy days with a broken umbrella to stress the importance of fighting through the difficult times.
"Resilience is adapting well in the face of adversity, trauma, tragedy, threats, or significant sources of stress," Bohnenkamp said.
She then went on to list several important steps in building resilience, which consisted of building connections, fostering wellness by taking care of one's body, finding purpose, accepting hope, maintaining hope and seeking help.
On day two, which was themed "Be peaceful", the videos centered around finding happiness, coping with stress and self-care. In one of the presentations that were instructing parents on how to minimize meltdowns during the COVID-19 pandemic, Linda Marcoux, a school psychologist at the Carl Sandburg Learning Center listed off several short term management techniques for different crisis behaviors.
She explained that when their children are behaving anxiously, parents should be supportive, and when the behavior turns defensive, parents should be directive. Should their kid turn to risk behavior, parents and staff need to hold a safety intervention to ensure that the teen doesn't harm themselves.
Day three's theme was "Be safe", and focused on dating violence, suicide prevention and coping with trauma. Coordinator of Psychological Services Michelle Palmer led the SOS Signs of Suicide Parent Training 20-21, and discussed how suicide is the second leading cause of death for middle and high school students in the US.
"Suicide is a permanent solution to a temporary problem," Palmer noted. "Feeling depressed and/or suicidal is not a character flaw." Palmer then went on to explain that mental health conditions are treatable, but many people who have them have trouble asking for help. She also mentioned that suicide tends to enter someone's mind when their mental health condition goes untreated.
Palmer also provided parents with certain warning signs to look out for, such as anger and drug and alcohol use, as well as directions on what to do if their child comes to them with concerns about a friend. These consisted of listening to the teen and encouraging them to seek help, reaching out to the friend's parents, contacting school mental health staff, reassuring their child that they did the right thing by reaching out and calling 911 in the case that the friend's safety is in immediate danger.
"If you're worried about someone, act. It's better to say something, talk with someone, go seek a trusted adult than it is to second-guess yourself and say 'it's really not what I think it is'," Palmer said. "You absolutely want to make sure that if you have concerns, you say something about it and make sure that it's taken seriously."
Day four was themed "Be healthy." Claysmile Entertainment, a Maryland company specializing in motivational services presented four workouts: two zumba sessions, one yoga workout and one core strength training.
"Be connected" was day five's theme and it centered around understanding social skills and mental health challenges for kids and teens. One of the featured presentations, led by school psychologist interns from Psychological Services Gabrielle Estevez and Katherine Oyson, was about the impact of social change on students' mental health. They explained that the reason social change is difficult is because of how uncomfortable it makes people feel.
Estevez and Oyson then went on to illustrate several ways that people process social information, which were through memory, language, emotions, executive functioning and the sensory system. Following a short discussion on the impacts of our social environment and relationships, Estevez and Oyson outlined six positive coping strategies: taking a break from social media, talking with a friend or relative, seeking mental health support, partaking in physical exercise, journaling and finding outlets for social activism such as petitions and fundraisers.
The sixth and final day, themed "Be aware", consisted of an extensive virtual resource fair and Q&A session. Community members were encouraged to submit questions ahead of time on MCPS's website for the hour and a half long session.
All of the videos and resources can be viewed on MCPS's website. Several of the speakers can also be contacted via their emails, which can be found on the MCPS staff page.
"I'm impressed that they had resources for people from all different communities," senior Victoria Rentsch, president of Sources of Strength said. "They had ones specifically for crises and one for African American and BIPOC people, among others. I was impressed with the variety, and I think that it will really help people."
Your donation will support the student journalists of Walter Johnson High School. Your contribution will allow us to purchase equipment and cover our annual website hosting costs.