MCPS resumes boundary analysis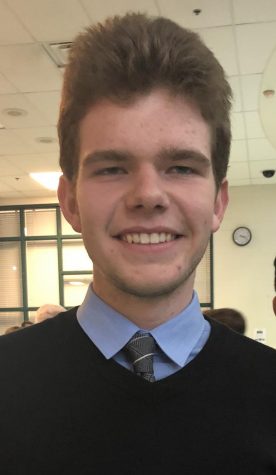 More stories from Danis Cammett
Phase II of the MCPS boundary analysis discussions has resumed after being paused due to the COVID-19 pandemic. MCPS has stated that the main purpose of the analysis is to examine the impact of current boundaries on overpopulation within MCPS along with maintaining the county's continued focus on academic excellence.
The boundary analysis aims to evaluate elementary, middle and high school boundaries through three main data points–school facility and capacity utilization, student demographics and proximity to schools.
On Tuesday, Oct. 20 and Thursday, Oct. 22, MCPS held information meetings for members of the community about the boundary analysis and a new interactive tool that community members can use to see for themselves the three main data points for each school. The final report from the Boundary Analysis will not include any recommendations for boundary changes, instead, a factual report shall be submitted to MCPS containing information about current boundaries.
Response to the new boundary analysis has been mixed among the community. Many students believe that the boundary analysis is a benefit as it will highlight the racial disparity and lack of diversity within MCPS schools. Others argue that any changes in boundaries can cause odd school boundaries leading to a logistical mess.
Senior Abby Matson supports changing the current MCPS boundaries.
"I think it's important that the boundaries are changed to create a more equal playing field. Our county is extremely heterogeneous and our schools should reflect that. It's a problem when FARMs rates can go from 5% to 80% at schools 8 miles apart. A change in boundaries has a number of benefits, with equity being a primary one." Matson said.
WJ English teacher Janelle Ryan has expressed support for possible boundary changes that are related to school utilization.
"I feel that before we talk about building new schools for our growing population in MCPS, we do need to move the boundaries to better utilize the space we have. Although it's unpopular with a lot of families who have purchased homes with the intention of their kids attending certain schools, I think the school system absolutely must shift the boundaries slightly sometimes in order to make sure that we are utilizing our spaces as efficiently and effectively as possible. It just makes sense economically. I would not be in favor of rearranging boundaries for other reasons, such as busing students to different parts of the county to even out schools sociology-economically or racially," Ryan said.
WJ Principal Jennifer Baker states that the issue of boundary analysis is a sensitive topic for MCPS families.
"This is a very sensitive topic, because people buy homes or rent to be in certain schools and they grow very attached to their home schools. However, with the current situation of MCPS growing and expanding I can see the need to look at what can be done for overcrowding. I am of course very interested in seeing how it will eventually play out and whether it will ease overcrowding in some schools." Baker said.
Opposition to the analysis has been loud and mostly comes from county parents.
"I am outraged at this. My husband and I purposely moved to our house to put our kids in the schools we wanted and now you are telling me they aren't going to those schools. I will take action if needed." a parent said
There is no doubt that this issue is highly controversial with most students supporting a change in boundaries while some parents are against it.
Although it has not been confirmed, many MCPS families believe that the boundary analysis will lead to some sort of readjustment of the district lines due to many schools being overpopulated. According to the interactive tool provided by MCPS, the average MCPS high school is considered "over-utilized" meaning that the schools have more students than there are seats available at the high school. Quince Orchard and Clarksburg High school have the highest utilization rate with both schools exceeding 120% utilization.
Walter Johnson's utilization rate is 118% putting WJ on the more overpopulated side of MCPS schools. Because of their high utilization rate, many schools have resorted to using portables as extra classrooms due to the original building not being enough for students
Racial diversity has also been a problem in MCPS schools as there are schools that either have large white populations or are characterized as "majority-minority" schools meaning that these schools have larger Black and or Latino populations compared to their white populations. The analysis measures diversity through three factors: racial and ethnicity, socioeconomic background, and English language proficiency. Other key measures are, racially dissimilarity, Free and Reduced Meals Systems(FARMS) eligibility, and English for Speakers of Other languages.
Some examples of schools with larger minority populations are Montgomery Blair, Clarskburg, Paint Branch and Gaithersburg High School while Walt Whitman, Walter Johnson and Bethesda Chevy Chase have higher white populations than minority populations, according to the MCPS provided interactive tool. A lot of the "minority-majority" schools are very close to schools with high white and Asian populations. Many students have come to claim this as a form of racial segregation that still exists within the county which is why they have come out in support of changing the boundaries in order to make schools more racially diverse.
According to the "Facts About the District Wide Boundary Analysis," greater racial diversity within a school actually has benefits for all students. The research suggests that students in integrated scores have higher test scores, integrated classrooms provoke critical thinking, creativity and problem solving, and do away with racial stereotypes/prejudices.
Another relatively unknown but also important variable is the "walk zone". The walk zone measures the percent of students that are within walking distance from the school. MCPS has stated that it will maximize the number of walkers per high school because it is economically efficient. The average percentage of students within walking distance of their high school is 29.9% with most students living within 2.5 miles of their high school. Walter Johnson is at 17.6%. bringing the high school towards the lower end of the spectrum along with John F. Kennedy, James Hubert, Paint Branch and Sherwood High Schools.
Many MCPS students and parents speculate that the results of the analysis will prompt the county to initiate some sort of boundary changes but for now, these beliefs remain speculations as the county is yet to announce any changes to the current public school borders.
Your donation will support the student journalists of Walter Johnson High School. Your contribution will allow us to purchase equipment and cover our annual website hosting costs.
About the Contributor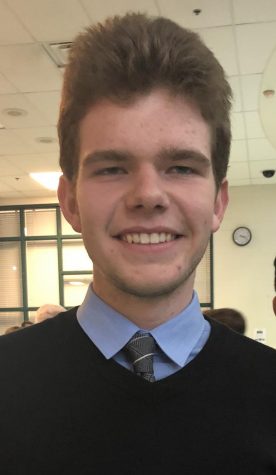 Danis Cammett, Print News Editor
Danis Cammett is a senior and this year is his second year on the Pitch and he is a Print News Editor! When he's not in school, Danis rows for the Walter...