Player profile: Jacob Dincin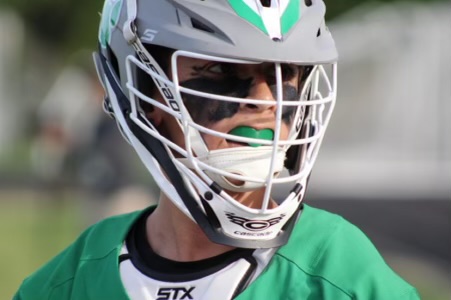 All Jacob Dincin does is rip top cheddar. The star senior attackman for the Wildcats lacrosse team has a filthy shot, so much so that the Walter Johnson athletic department keeps having to purchase new nets because it's always ripped from Dincin's shots.
"I have always emphasized my shot as I used to be one of the small kids on the field , but now that I have grown, I still have the shot and now more physical abilities," Dincin says. Since freshman year, Dincin has grown from a measly 5'6", 120 pounds, to a hulking 6'1", 160 pound beast, and it's only helped his already lethal shot. However, it doesn't matter how well one can shoot if you can't get open. Luckily for Dincin, this is not something he struggles with either.
"I've never guarded someone as fast and aggressive as Jacob Dincin, unguardable," junior defenseman Oliver Tartt said.
This is a dynamic skill set that compliments each other. This helped lead him to a 20-20 season as a sophomore for the Wildcats, which is 20 goals and 20 assists. Some have compared him to a bigger version of former University of Notre Dame and current Redwoods attackman Ryder Garnsey. Dincin doesn't like the comparisons, saying he just wants to be Jacob Dincin, but that doesn't stop the comparisons from coming.
If there's one thing Dincin struggles with, it's staying healthy and on the field. Dincin hurt his left shoulder in tryouts in the spring, causing him to miss the five scrimmages played before the season was lost due to COVID-19. He was able to return for the summer season, but he injured his other shoulder after a dirty hit in the fifth game of the season. Dincin has struggled with the injury after getting mixed reports from doctors, making it unclear as to what the issue is. It caused him to miss the full fall season, and he was seriously missed, one of the three players who missed the entirety of the fall season due to injury. One of these players, junior attackman John Patrick Rakis, used the time to learn from his older teammate.
"Dincin has taught me a lot, not just about lacrosse but about life in general," Rakis said. Dincin is known to be a hero off the field, as well as a great leader, and he may be a reason why Rakis managed to become a captain when he was only a junior. Rakis has also worked with Dincin on dodging, shooting, passing, and riding. Rakis has tried to mimic Dincin's patented half spin quarter roll split bull dodge the slide rip top left move, but he can't manage to do it nearly as well as Dincin. However, Dincin isn't the most proud of his finesse on the field.
"I play with grit, I think that's the thing I'm the most proud of," Dincin said. Dincin is looking to have another great season to finish off his high school career, then he plans to play club lacrosse in college.
Your donation will support the student journalists of Walter Johnson High School. Your contribution will allow us to purchase equipment and cover our annual website hosting costs.
About the Contributor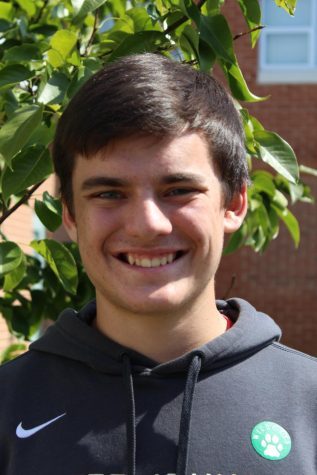 Matt Roman, Staff Writer
Matthew Roman is a staff writer in his second year on the pitch. In his free time, he likes to play lacrosse.