Students are failing much more in online school
School has always been difficult, and even in person, students used to receive low grades and GPAs. According to a 2018 study done by the Fordham Institute, in 2016 the average high school GPA nationally was 3.00 for more affluent schools and 2.59 for less affluent ones.
With school being completely online now, some students find themselves failing their classes and slacking more when it comes to completing assignments.
"I'm gonna be honest, I've been turning some in late, because sometimes due dates get changed… sometimes it can be hard, and things pile up really easily," sophomore Ava Benson said.
And while some students receive bad grades due to it being increasingly easier to slack off, others have received low grades simply because it is hard to learn through a screen. Some teachers give a lot of explanation for all the work they give, while others only give instructions for the work that is done in class, but not for homework or work done outside of designated class time.
"A lot of my friends who usually have good grades, I found they have a lot lower grades than I think they would in the classroom, so I don't think it's a good reflection of who you are as a student," freshman Sophia Hurwitz said.
Some students also have issues learning online because they have a learning disability or ADHD, and others have trouble learning due to the fact that they are at home, where there are a lot of distractions.
"Other people have harder times because it's not a classroom, it's harder for them to concentrate, home is usually associated with relaxation, not really learning," junior Yam Luger said.
Even the SAT scores for WJ went down from the 2018-2019 school year to the 2019-2020 school year. In 2019 the average SAT score for WJ was 1239, and in 2020 it was 1234, and while this is not a big drop, it is still significant due to the current circumstances.
And when asked if they think this year's grades should count for the overall high school diploma, Benson, Hurwitz, Luger, and senior Enzo Molina all said no.
"I think they shouldn't… I just don't think online school is equal to regular school, it's just a completely different environment, and it's a lot harder for people to focus and stay on top of things," Molina said.
Overall this year has been stressful for students especially since staying on top of all their work and turning in assignments on time has proven to be very difficult. Online school is a very different situation than school in-person, and students could potentially benefit from retaking some of the classes where performance was low.
"I don't think it could hurt to do another year… we're a whole year in and I just don't think we were ready for that, and we never really properly prepared for it. So I think if we're able to do another year, at least to get down the basis of what we've learned over the past year on zoom, I think that would be the best," Luger said.
Your donation will support the student journalists of Walter Johnson High School. Your contribution will allow us to purchase equipment and cover our annual website hosting costs.
About the Contributor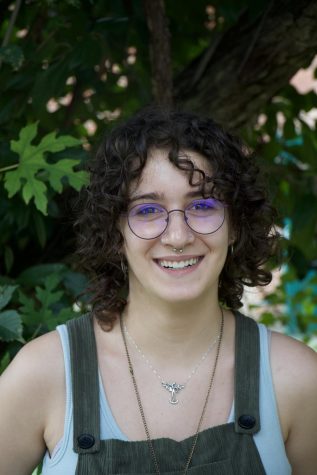 Yuval Shachar, Print Editor-in-Chief





Yuval is a senior, excited to be a Print Editor-in-Chief for her third year of the Pitch! Outside of Room 193, she enjoys reading, listening...