Students build a community at WJ through the lens of music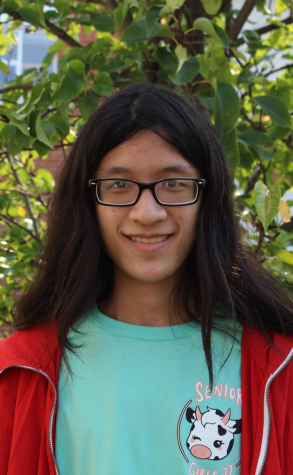 More stories from Ellie Montemayor
Troubles with returning to in-person schooling, dealing with a new set of teachers for the spring, living with spring allergies for a quarter of the year, managing one's time between doing homework and binge-watching The Walking Dead for the tenth time and most importantly maintaining a sense of community: issues we find to be more and more prevalent as the semester trudges along.
Keeping community and togetherness alive even through the lens of a computer is exactly what WJ's music department, as with every other department in the school, continues to strive and work for throughout the academic year. With the inability to hold in-person interaction and communication between teachers and students, and the resulting inability to hold synchronous practices and rehearsals for complex music pieces that highlight the relationships between members of a band, orchestra and chorus classes have difficulty in forming close-knit emotional bonds that arise from those endless rehearsals and practices.
"Music was always the class that I would feel comfortable in and know that I would get [an hour] of relaxing and playing music… Orchestra was always a piece of comfort, but COVID has taken that away… Although it is always fun playing new pieces, it's not as fun when you can't play them with real people. I miss that one period a day where I was excited for class, knowing what we did was always fun and never just another assignment," sophomore Adin Hoenig said.
Music classes have had to overcome endless obstacles throughout this new year, especially with consideration to changes in the class curriculum. Many of the larger and formerly band-based classes have switched to more learning-based curricula, to accommodate the issues with a class playing synchronously through an online platform — complications such as computer latency (if you've ever tried to karaoke with a friend online, you'd know about the struggles of hearing their voice aggravatingly not in time with either you or the song being played), Internet instability and the sheer difficulty for a device to process and play on-speaker dozens of instruments at once.
Have you gotten more into music during quarantine?
Sorry, there was an error loading this poll.
Whereas before in ensemble-based classes there would be a high emphasis on rehearsals and orchestrated live playing, class content has become attuned to learning stylistic considerations and the more technical aspects of music that could be taught even without a physical instrument in hand. This change has affected the relationship dynamic of students and teachers within the class, though, and there is less opportunity to build rapport and camaraderie with peers.
Classes such as symphonic orchestra and advanced choir host the larger bodies of students with around 70 students each class period, which has made it a challenge to incorporate bonding and traditional ensemble work into the virtual learning schedule.
"It's somewhat less personal, especially since I'm less involved outside of class [and] we're not physically playing music together… The focus [in symphony orchestra] is more shifted to content learning. It's a huge group, so it would probably be more difficult to combine recordings," senior Linnea Hultman said.
Some smaller classes though, such as WJ's very own Madrigals, have attempted to continue their traditional activities from past years with mixed results.
"We'd record individual parts and then Ms. Butler would use a video editor to combine them into choirs… [but] it feels really lonely practicing together when everyone is forcibly muted," junior Sophia Meytin said.
In advanced music classes that operate around a playing ensemble, a greater degree of community is required to achieve unity and cohesion across members within each played piece. While it has been dampened this year by the upending of the entire school curriculum, the spirit of community within WJ's music classes remains steadily alive.
"We don't get to practice together very much… but when we have the opportunity to sing unmuted, it's almost magical to hear people singing and making music who aren't [me] or Ms. Butler's prerecorded backtracks… it makes you appreciate the feelings of community and cohesiveness a lot more and not take them for granted," Meytin said.
About the Contributor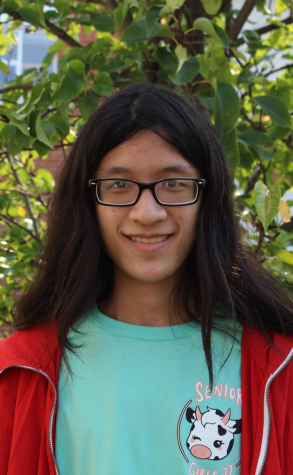 Ellie Montemayor, Senior Arts and Entertainment Editor
Ellie is excited to be this year's senior A&E editor in her second year of The Pitch. She can usually be found reading dusty old textbooks, spending...