WJ Girls soccer players compare school vs. club teams
After a short but intense season for WJ's girls soccer teams, the athletes have started to transition into club tryouts and summer leagues. Meanwhile, rising freshmen players anticipate school tryouts, which commence shortly after summer break. Others wanting to further improve their skills strive to make a club team. Both groups of girls have no idea what to expect.
Like most competitive sports teams, both school and club soccer teams require players to try out. Coaches judge each girl's performance and accept to the team those who have the most potential. However, clubs use different methods in recruiting players, which can at times, be biased. "Trying out for club was probably a little more difficult [than school], just because the girls had a for-sure connection, because they knew each other and they've been playing [together] for a while," freshmen Zoe Ottenritter said.
As freshmen join and seniors leave each year, varsity and JV are always looking for new players, while the girls on club teams often stay together for years. Senior Courtney Schneider recently finished her last season with varsity, leaving an open spot for next year's athletes. "I think my freshman year, like 80 people tried out. And because there's so many people trying out, there's such a vast difference in skill set between players, whereas to try out for specific club teams, especially my team, the coach would research you before they even let you come try out. It was only like one or two people at a time," Schneider said.
By the time the girls receive an offer to a team and prepare for the first game of the season, they then have to worry about the amount of time they get to play on the field. "To be on the club team, you had to be at a certain level, so almost everyone got playing time, whereas with school, not everybody is at the same level. Just because one player is better does not mean they'll play. With club, that's not the case. Whoever is the best will play the most. With school, a ton of players would be benched. Not necessarily the worst players. It was 100% [based on] favorites," Schneider said.
Senior Abby Matson, who had been on varsity since her sophomore year, did not play in any games during her first two years on the team. This year, she was able to help her team on the field. However, she hadn't been playing soccer for the past six months and was unprepared for the sudden change. This was not the case when Matson played for Bethesda Soccer Club. "My club coaches have always been more equitable with the playing time. I always got to go on for a fair amount of time, and my other teammates got to go on for a fair amount of time," Matson said.
Club teams typically hold practices two to three times a week, while varsity and JV practice every weekday in the afternoon when the students are released from school. "You come right off a long day and right into practice; you don't really have that same intensity, and you don't wanna have that same intensity," Matson said.
During practices, coaches prepare drills based on what they believe the team has to work on. This means that coaches have to know their players. "The coaches for club know the team members better, so they know what they really need to work on, so the practices are actually worth something, whereas school, it was kinda frustrating because we would just do the same drill every day that we didn't need, and we never did conditioning, whereas with club, it would be extremely rigorous conditioning," Schneider said.
While improving as an individual is vital, soccer is a team sport. When girls bond with their teammates, they work better together on the field. However, Matson noticed a social divide playing with her team on Bethesda [Soccer Club]. "School is probably a lot more social because everyone on the team is in the same place, knows the same people, has mutual friends, whereas with club, particularly my club team, I had people coming from the eastern shore, all the way in western maryland, there were barely people from montgomery county. My best friend was on my school team," Matson said.
Ottenritter, who plays with Potomac Soccer Association, had a different experience on junior varsity this year. "In WJ, a lot of girls were forming connections because we were trying to get to know each other. We all were coming in together; we were a new group," Ottenritter said.
Whether joining varsity, JV or club, everyone plays hard and plays to win. "Just tell yourself that you will try your absolute best and that's all you can do, because nerves are one of the things that impact performance so much. And if you want to get to a level where you can play on these teams, there is one main way to do it: constantly training and improving on your own. That's how you can improve your speed, skill and abilities on the field that will make you a more desired player," sophomore Isabella Mondelli said.
Your donation will support the student journalists of Walter Johnson High School. Your contribution will allow us to purchase equipment and cover our annual website hosting costs.
About the Contributor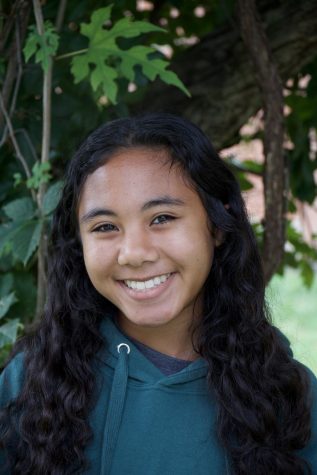 Katie Campbell, Online Editor-in-Chief





Katie is excited to spend her senior year as an Online Editor-in-Chief for the Pitch. She plays for the girls' soccer team, and enjoys food,...