COVID-19 policy: overview and community reactions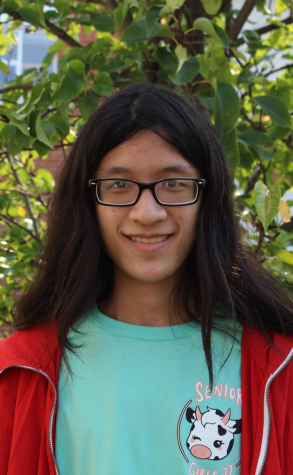 More stories from Ellie Montemayor
Just two weeks into the school year, more than a thousand students and staff throughout MCPS were sent home to quarantine due to COVID-19 concerns. School officials confirmed at least six cases at WJ alone, prompting students and staff to question the implementation of coronavirus-related precautions in the school and a wave of updates from county officials.
"We're trying to keep students in the building as much as we can… [and] we rely on individuals' behavior a lot. We want them to be vaccinated, but we cannot mandate [vaccines]… We just have to rely on individuals' diligence. They have to wash their hands, wear masks and keep their distance as much as they can," school nurse Ki Nam Kim said.
These strict policies were made following the return to a more traditional school year format. Many students and staff—especially those new to WJHS, who now have to become accustomed to the school's culture and practices—experience some confusion about the regulations, pushing school administrators to continually update the WJ community through mass emails and PA announcements as notifications of possible coronavirus exposure begin to pile up in email inboxes.
The updated countywide guidelines require constant masking and quarantining upon COVID exposure, establish procedures for contact tracing and quarantine instruction and provide guidance on general COVID-related matters.
Since their announcement, some of the policies have proven to be more controversial than others, pushing students and staff to opine on each policy.
"At first the policy was not shared in detail [and] since then it has been ever-changing and hard to keep up with. I just decided to let go and hope I don't get the virus… The administration of this school definitely cares about their teachers and students, but any policy on how to deal with a deadly disease is imperfect because many people will still get infected anyway," Spanish teacher Mara Ponce said.
Masking and Close Contact
At MCPS, all members of the WJ community are required—with the exception of when eating or drinking—at all times to maintain face masking of nose and mouth. This regulation in particular has been praised by staff and students for its exigency and its ability to drastically reduce COVID transmission especially in packed, enclosed spaces.
"The fact that we have masks mandated is fantastic. It puts us so far ahead of the curve of many districts… That's great, and that's kind of where my compliments end, unfortunately," environmental science teacher Brock Eastman said.
Students are especially barred from eating while walking or moving around in public areas such as hallways. Based on current regulations, close contact is defined as being within three feet or less while indoors and being within six feet or less while outdoors or while eating in a 15-minute timespan.
Contact Tracing and Notification
The contact tracing process begins when administration, a teacher or a counselor receives a phone call or email from a parent or student that the student tested positive for COVID-19. While the process is not initiated for students who quarantine with the absence of a positive test result, contact tracing begins the moment that the school is notified of a quarantining student's results.
The process relies heavily on testimony from members of the school community to determine who is required to quarantine due to close contact with a positive-testing student.
"The assistant principal will ask the teachers to tell them who was in close contact with this individual who tested positive, and then the assistant principal will contact those individual students… We also ask the individual who tested positive on who they think meets the criteria," Kim said.
Once all students identified as having been in close contact with an infected individual have been notified, administration sends out a schoolwide announcement concerning the confirmation of a new COVID case and possible exposure. Some staff members, however, are uncertain about this.
"I knew any time there was a COVID case, we were getting an email to the whole school community. Well, the first actual COVID cases I've heard of, I heard through other teachers, who individually told us that they had cases in their class," Eastman said.
Eastman criticizes the information as being unhelpful, arguing that the schoolwide notifications
don't provide actionable information that would allow people to react following them.
Quarantine Guidance
Individuals without a full vaccination, even without displaying symptoms, are recommended to quarantine for 10 days following close contact with someone who tested positive. Close contacts are not supposed to quarantine until after a positive test is confirmed by the school.
The school recognizes whether a student is vaccinated or not based on their own testimonial. Students have the right to decline to answer when questioned about their vaccination status, but healthcare providers such as the school nurse may still ask about them.
While fully vaccinated individuals not displaying symptoms are not recommended to quarantine even after close contact, they must undergo quarantining if they begin to exhibit any possible COVID symptoms. This recommendation can be avoided if the student presents a negative test or an alternative medical diagnosis.
The school identifies chills and possible fever, shortness of breath and difficulty breathing, cough, sore throat, muscle aches, headache, nausea or vomiting, diarrhea, and loss of taste/smell as possible COVID symptoms.
In situations where a parent refuses for their sick child to be tested, identified close contacts—regardless of vaccination status—are not required to quarantine if they are asymptomatic.
Students who do not undergo testing but present a symptom may be exempted from the quarantining mandate if they are available to provide sufficient clearance that the symptom is not COVID-related. The school nurse cannot provide clearance for anyone symptomatic; the documentation must come from a doctor or primary care provider. Symptomatic students awaiting results must still remain home and quarantine even without a confirmed positive result.
This is supported by students, who fear that certain individuals may attend school despite showing symptoms, thinking that they may just have a mild fever or surface-level headache.
"If you're [sick], just don't go to school," senior Alex Fitenko said.
While some students may be supportive of the decision to keep asymptomatic vaccinated students in school despite close contact with a COVID-positive individual, some members of the school community are more hesitant to accept it.
"We know, and we've known this whole time, asymptomatic cases are common, and they're very common among vaccinated people," Eastman said.
Eastman further criticizes the stigma around school members having COVID and hopes for more widespread acceptance of it occurring in the community. He notes especially that teachers interact with over a hundred students for long periods of time throughout the school day, highlighting the urgency of safe practices and quarantining because of the risk of transmission through teachers.
"Why is it embarrassing that you caught a pandemic disease that's infectious? That's nothing against you personally. People need to know," Eastman said.
Vaccination and Testing
While WJ—as with other high schools in the district—does not participate in randomized testing, students who exhibit symptoms will, with parent permission, have the option to get tested at school directly instead of attending an outside testing center. This comes after the county health department's decision to equip high schools with rapid testing kits for use.
"I will be able to do rapid testing for students who may exhibit symptoms in the school building," Kim said.
Learning in Quarantine
At the high school level, no measures are put in place to have teachers virtually instruct quarantining students live nor are there videos of lectures available that could be used to make up missed instructional time. Instead, students are expected to check in with teachers throughout the course of the quarantining period to sift through class notes and lecture slides on their own time while working through each assignment.
"It'll be really easy for students to fall behind, so the student has to be really on top of things… I think MCPS is right that there shouldn't be an option for students to just log into class and watch the class virtually because I think many students [may start] faking being sick on days they don't want to come to school," Fitenko said.
This policy is also supported by staff members, who describe the escalated burden on teachers who have to teach both virtually and in-person. While this situation did persist in the concluding months of last year, teachers argue that the quality of instruction can only be maintained by keeping an in-person only format rather than a hybrid one.
"It's virtually impossible to give people in the classroom an in-classroom experience and on Zoom that experience effectively without Zooming the room," Eastman said.
***
Coronavirus-related mandates are not set by MCPS alone; instead, they follow federal and state guidelines and recommendations from the Montgomery Department of Health and Human Services, which the school district is then tasked to interpret and implement.
"I wish students would just listen and follow, but teenagers, they want to do their own thing… They are responsible for keeping the safety of everybody in the building… It is every person's responsibility," Kim said.
About the Contributor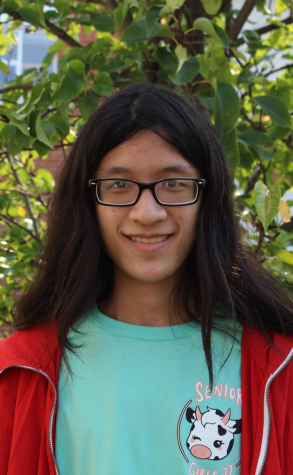 Ellie Montemayor, Senior Arts and Entertainment Editor
Ellie is excited to be this year's senior A&E editor in her second year of The Pitch. She can usually be found reading dusty old textbooks, spending...