Bardia Hormozi's long journey to success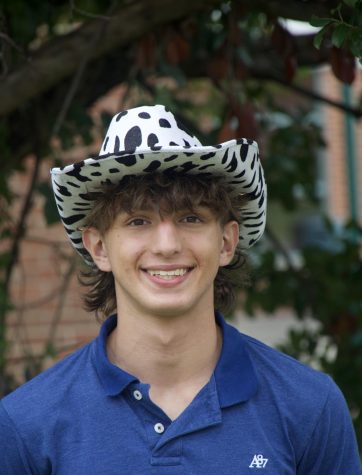 More stories from Andrew Plotnick
At a young age many people do not know what they want to be in the future, but for junior Bardinho Hormozi, he knew he wanted to be one thing, a star. For Hormozi, a star does not just mean to be great on the field, but off the field as well. His stardom comes from his superb ability in the sport of soccer and his ability to carry his identity with him everywhere he goes.
Growing up in America it was sometimes hard for Hormozi, who is of Persian descent. He's the first generation of his family growing up in America and he carries many of his Persian values with him everyday.
"Persians always work hard and never take the easy way out and they're never satisfied with what they have and I guess that's kind of what I am too because even though I have all these accomplishments I feel like it's not enough and we still need to win states," Hormozi said.
As a toddler, Hormozi found a love for soccer. Seeing his father play soccer brought him joy and helped inspire him to sharpen his skills.
"When I was like 3 years old me and my dad would play in the backyard. I was always trying to juggle when he could do 100 and I could do only 2. I always wanted to work my way up to his level and juggle more than he could," Hormozi said.
Throughout his childhood, Hormozi always had one goal in mind, which was to get better and work his way up through the ranks of club soccer.
"My childhood defined me because I always had to prove who I am. I was never on the best team in club soccer and I was mad at that, so I worked really hard to work my way up to the best team," Hormozi said.
As Hormozi grew so did his game and his hard work allowed him to make the varsity team as a freshman at WJ.
"Making varsity as a Freshman meant a lot to me. It was a sign that all my hard work was paying off and taking me in the right direction," Hormozi said.
Advancing into his junior season after a shortened sophomore season because of Covid-19, Hormozi had one goal.
"Most importantly I came into the season wanting to win states. I didn't care about the amount of goals I scored, but I did want to prove myself as a player, so the goal contributions are pretty important to me as well. We need to win states and me just scoring goals is not enough," Hormozi said.
Hormozi has scored 26 goals in 14 games played and has been a huge part to WJ's 13-0-1 record. Despite his stardom at WJ he still hasn't forgotten what inspired him as a child all those years ago.
"Every time I score I look up to my mom and dad because I know that I wouldn't be here without them," Hormozi said.
Hormozi has scored 3 game-winning goals this season, one of which was against rival BCC with 40 seconds left to win the game 1-0 and clinch 1st place in the division. He even had a 4 goal game against Richard Montgomery with the last one winning the game 4-3.
"The game-winners against RM and BCC were definitely my top moments of the season. It was so exciting to score game-winners in such crucial games for my team," Hormozi said.
Hormozi is a fan favorite and always runs to the stands after every goal. Whenever he scores the WJ faithful erupt in excitement.
"It's pretty unreal to watch him play but then it gets to a point where you aren't even surprised he scores it's sort of expected from him at this point just like Ronaldo and Benzema, they score so much you're just waiting for them to do it every game," junior Pablo Foley said.
Your donation will support the student journalists of Walter Johnson High School. Your contribution will allow us to purchase equipment and cover our annual website hosting costs.
About the Contributor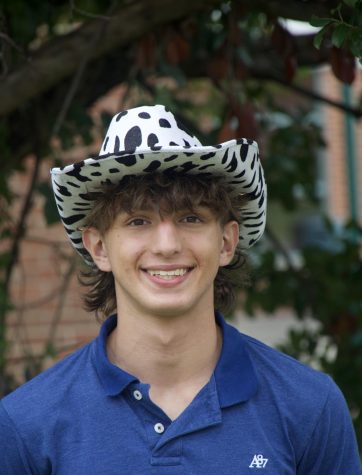 Andrew Plotnick, Staff Writer





Senior Andrew Plotnick is one of the Staff Writers for the Pitch. He also holds the position of senior class president.