Difficulty distinguishing Covid from the common cold increases vigilance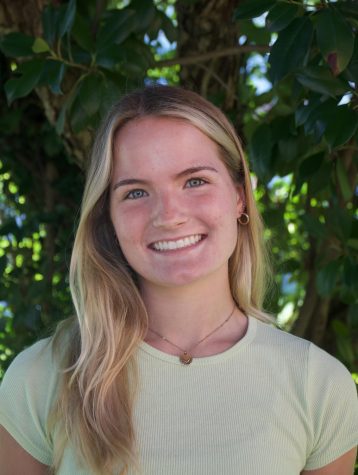 More stories from Nicole Weaver
Before Covid, when a student was feeling feverish they were sent to the health room without much thought into what these symptoms might lead to. Now, as more students are coming down with a cough or cold, following protocol is more serious as is staff and students' awareness of their symptoms.
When a student is showing common flu-like symptoms, a whole new protocol needs to be enacted compared to the pre-Covid method. A "Health Room Pass" must be filled out before sending a student to the health room. The teacher must circle all relevant symptoms as presented on the sheet to send with the student to the health room for the matter to be taken care of by the nurses.
When the student arrives at the health room, KiNam Kim, the school nurse, follows a different approach than pre-Covid. First, she asks the student what symptoms they are feeling and how long they have been feeling these symptoms. From there, she is able to get a better sense of whether the flu-like symptoms are, in fact, Covid-related.
However, because it is the first time being in-person during flu season post-Covid, differentiating between what is known as the "common cold" and Covid is much more challenging.
"It is very difficult [to tell them apart] because a lot of them are very similar. That is why I am so happy that we are able to do Covid rapid testing here," Kim said.
From a student's perspective, reporting to the health room due to feeling sick is different even if someone may not be feeling any symptoms related to Covid. Students have experienced differences from pre-Covid in procedures taken by the nurse when they feel ill. A person coughs and immediately there is a stiffness that overtakes the class.
"The first question they asked me when I walked in was what my symptoms were…specifically they asked me if I was feeling any Covid symptoms, like achiness, fever or cough," junior Liam Dorrien said.
Dorrien added that the nurses were taking extra steps to ensure the safety of students, because with symptoms that might be Covid-related they must be extra cautious. As more students get sick, especially in flu-season, safety procedures taken by the nurses become more crucial. Even though Covid symptoms are different from those of the "common cold," it is increasingly difficult to distinguish between the two which makes it even more important for students to be aware of their symptoms and their possible exposure to Covid.
For students who test positive, MCPS has different mandates set in place. Junior Parfait Sewase had to be quarantined after another student in his class tested positive because Sewase was unvaccinated at the time. However, Sewase argues that this quarantine order was somewhat disorganized.
"I had to quarantine after a kid in my class tested positive and I had not yet been vaccinated. I felt like the administration didn't really know how to handle the situation because it was earlier in the year," Sewase said.
Art teacher Kristine Hrin details the protocol that teachers have to follow when a student is showing symptoms. She says that the guidance she has received from administration has been to mainly ensure that staff and students are more mindful of their symptoms which will ultimately help reduce risk of spreading infection. Other than that, teachers are instructed to send the student straight to the health room. Hrin believes that after almost two years of being in a pandemic everyone should know how to be cautious.
The health of students is not the only thing to worry about with the increased circulation of illness during in-person school. Missing classes and making up work is a big concern with staff and students. Without much guidance on how work should be given to those who have to quarantine or stay home due to illness, teachers are conflicted.
"One area of improvement would be to consider communication methods between all individuals [teachers, students, counselors] and establish some protocol for work that should be completed via Canvas," Hrin said.
Although there are some unprecedented differences in protocol regarding illness in school during Covid and distinguishing between the common cold and Covid with the similar symptoms, teachers and administration are working to fight the virus. In doing so, they are ensuring the safety of staff, students and anyone in the building through the various protocols set in place.
Your donation will support the student journalists of Walter Johnson High School. Your contribution will allow us to purchase equipment and cover our annual website hosting costs.
About the Contributor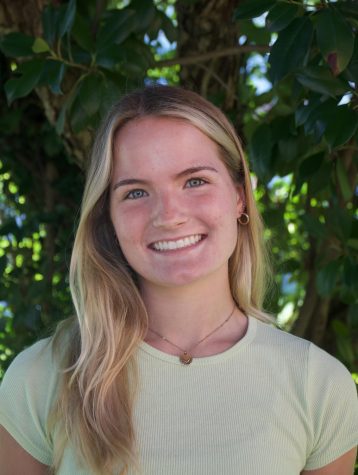 Nicole Weaver, Online Managing Editor





Nicole Weaver is an Online Managing Editor on The Pitch. In her free time, she enjoys driving and dancing.