ADHD affects student educational experience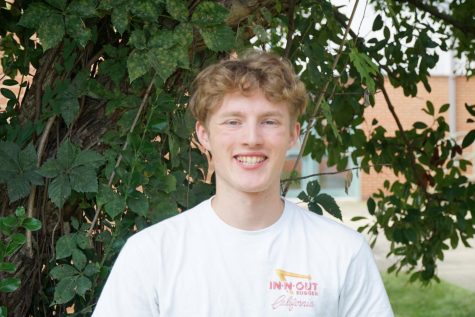 More stories from Jona Jancewicz
Over 400 students at WJ have 504 plans and over 300 have Individualized Educational Plans (IEPs). A significant portion of these students are diagnosed with Attention Deficit Hyperactivity Disorder (ADHD), which affects their learning experience.
Several myths and misconceptions are associated with ADHD that affect the way people perceive those diagnosed. According to the CDC, ADHD affects how people pay attention, control impulsive behaviors, or behave in an overly active manner.
MCPS has two different plans available to students with learning disabilities like ADHD. IEPs provide accommodations, goals and services for students with special needs. The 504 plan is developed to ensure that students with such disabilities or mental illnesses receive the necessary accommodations and modifications.
Many students have issues with how the two plans are collectively being implemented. Students have voiced that the school should be putting more effort into granting accommodations and listening to the student's feedback.
"I'm glad I have [a 504], but I feel like it's not implemented very strongly and doesn't help as much as I think it should. I feel like the school should do something with students who learn differently than others or talk more with people with mental illnesses such as ADHD or anxiety. I've had teachers who like to call on random people and stuff like that and it makes me really anxious," junior Janaiyah Inniss said.
Counselors are charged with helping the students who need 504 plans in their student groups and assisting students with the accommodations granted under their respective plan. While some students believe that there is not enough being done to help, the counselors believe that the accommodation plans are easy to access.
"There is a lot of special education law out there that mandates a lot of this. It is very accessible to anyone who wants to understand 504 plans and IEPs. As a federally funded institution we are required, if a student has a diagnosed disability, we are aware of it and have documentation and if a 504 or IEP plan has been developed we are required to give the accommodations according to the plan," school resource counselor Imani Ladson said.
Ultimately, teachers have the authority of allowing students with IEP or 504 to go to their counselors or special educators or to be able to implement accommodations for school work. Many students with a plan will get extended time to finish their homework and tests that they take.
Although WJ teachers try to devote as much of their time to help students with accommodations, it can be difficult as many teachers have up to 32 students in class. Teachers have to teach each student in their class, but also give extra attention to students who have accommodations all in around 40 minutes.
"I feel WJ does a really good job accommodating students with 504s and IEPs. I think many teachers are sensitive to the needs of students, the individualized needs the students have and we're very cognoscente of that. Now, could there be stuff to refine, because there are many reasons why students have 504s and IEPs? If there is a particular sector that feels their needs are not being met, it definitely needs to be brought to our attention," English teacher Jeanne Pugh said.
Many stigma's exist around people with ADHD. People make assumptions and stereotypes about ADHD and how it affects a person. The stereotypes and stigmas are not excluded from the WJ community and it is something students with ADHD want to bring attention to.
"I feel that people should try to understand more, because people can not control it [ADHD]. Yes, you could control it more to a certain extent. But, a lot of things that come with it you can't control and you just want to be able to sit down and do your work without distractions. But, it's not easy to do and I feel like it would be better if more people tried to understand how hard it is, especially teachers," Familiant said.
Your donation will support the student journalists of Walter Johnson High School. Your contribution will allow us to purchase equipment and cover our annual website hosting costs.
About the Contributor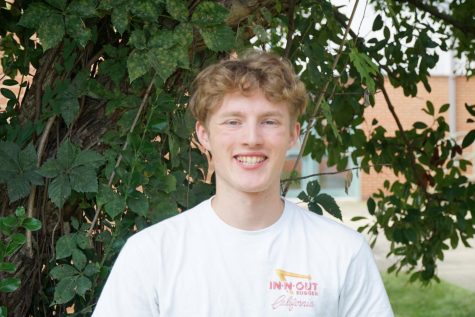 Jona Jancewicz, Online Editor-in-Chief





Jona Jancewicz is in his senior year of high school. He is the appointed Online Editor-in-Chief, who is very excited to keep writing and reporting...