The emotional costs of being a caring counselor
High school counselors play an important role in the lives of students, not only providing emotional support, but academic aid as well. They are prepared to share their time, energy and resources for the well-being of the youth. However, as important as students' mental health is, the individuals who guide and support those students can feel just as stressed and just as vulnerable.
Counselors take on a large amount of responsibility which often act as intense stressors. Counselor Heather Dodge prevents these overbearing effects by prioritizing her own mental health in order to help students to the best of her abilities.
"I've really worked hard to set my boundaries this year. I don't check my email on the weekends; I don't respond to students on the weekends. I really take that time to recharge so that I can come back on Monday and be ready to help my students," Dodge said.
Students can rely on counselors to relieve their burdens and personal struggles. However, one person can only handle so much emotional distress and may need their own system of support.
"I have my own counselor. I have weekly counseling to deal with not just personal things, but if I had a rough week at work, it's nice to have someone to be able to share with in a confidential way without saying names, but all those burdens that I carry for students who are really struggling, I can let those burdens go. Because sometimes I really do go home and just carry so much on my shoulders," Dodge said.
Counselors deal with a wide range of students' troubles, from those as small as schedule changes, to trauma and depression. Counselor Dennis Reynolds has faced heavily distressing experiences during his time as a school counselor.
"I lost a student to suicide in 2016, and that was one of the hardest things I have experienced professionally. To see a young person not able to fight off their demons, even when they had so much love and support around them, was devastating. But it served to renew my dedication to the emotional and mental health [of] all students," Reynolds said.
As much as counselors are needed, they worry that students do not seek them out as often as they should. After the incident at Magruder High School on January 28, counselors were prepared to open their doors to a plethora of affected students the following Monday.
"No students came to me. The problem is, if they are not willing to come talk to somebody, then it's hard to know how they're doing and what they're dealing with. It becomes very difficult as a counselor, because there are so many students that we deal with, and if a student doesn't come to us, and if they're not struggling academically, or they're not missing classes, it's really hard to know. Some students are really good at putting on a front," Dodge said.
Reynolds has worked at WJ for 16 years, developing a strong passion for people and a genuine concern for his students in the process.
"I worry that they are losing faith in humanity, in some ways. I feel sad that school is no longer viewed as a safe space. I am sad by the people affected by the senseless acts of others, and I am sad that so many people still have mental health and anger issues that go untreated," Reynolds said.
One of the greatest encouragements to counselors is knowing they are appreciated.
"I feel like every day I'm helping students, depending on what the situation is, but knowing when a student comes to me and they verbalize, 'you've been such a help; I wouldn't have been able to get through this or that without your support,' it's really encouraging. Sometimes, it can be a very thankless job, and we don't know in the long run if we're really helping students; all we can do is try our best," Dodge said.
Nevertheless, they often find their efforts to be rewarding in the end, even without acknowledgement.
"I had a student who graduated four years ago that I helped support through their gender transition. It was such an honor to work with this student because they were the bravest person I have ever worked with. So strong, so resilient. Their four years at WJ weren't without bumps in the road, high times and low times, but they emerged from high school confident and comfortable with who they became," Reynolds said.
In spite of the difficulties their job entails, counselors enjoy what they do and bring comfort to the school environment.
"​I'm very grateful to be a school counselor at WJ. I feel that my work and contributions are valued and respected. This is an amazing school with very giving and hard working staff. I admire my colleagues and enjoy working with them -from building services, to cafeteria staff, to secretaries, to teachers, to administrators, to paraeducators, to pupil personnel workers, to school psychologists and of course our school counselors!" counselor Imani Ladson said.
Your donation will support the student journalists of Walter Johnson High School. Your contribution will allow us to purchase equipment and cover our annual website hosting costs.
About the Contributor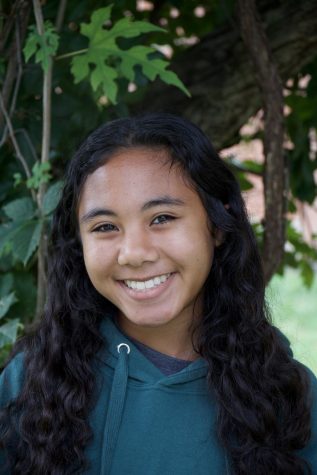 Katie Campbell, Online Editor-in-Chief





Katie is excited to spend her senior year as an Online Editor-in-Chief for the Pitch. She enjoys playing soccer, reading, and watching Monk.