A check up on those Prom plans
More stories from Alison Razafimandimby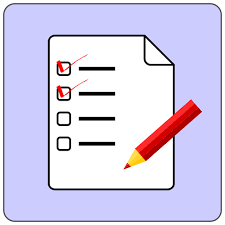 Prom is just around the corner and that means perfecting those upcoming plans! If you're a huge procrastinator, prom is something you do not want to wait till the last minute for.
First of all, let's think about who you are going with. Will it be with a group or one other person?
"Personally, I'm going with one other person. This shouldn't pressure people to find a date because going with a group is perfectly fine. I just think that it'll give you less things to worry about," senior Minh Nyguen said.
If you're going with a couple friends, it's super important that everyone ends up on the same page. Come up with a convenient spot for everyone to meet up. It could be a friend's house or another place where you would take pictures. If you're stuck, here are a few suggestions…
Lincoln Memorial
James Madison Memorial
Kennedy Center
Washington Monument
Thomas Jefferson
Besides the location, you have to think about the budget. How are you going to pay for things such as the transportation, dinner and getting ready?
This is an event that happens once a year, so most people tend to go all-out.
If you are going with a group, definitely consider carpooling. As much as we do not condone teenage drinking, we should still keep things realistic. Just in case, it is always important to have at least two people take accountability for the group. Everyone deserves to have a good time but we can still have fun while we prioritize our safety.
Having your plans already set can make the experience a lot less stressful.
"I've been planning for prom probably since January and we finalized our plans by March. I'm pretty organized so I like to have things set at least a month in advance. I would suggest getting outfits altered at least two weeks before prom just because it's best to have things prepared early," senior Anais Harley said.
Prom will be held on April 29, which is on a Friday, and some seniors are upset about it.
"They're making us attend school for the first four periods. It's kind of frustrating just because I know it will take me a while to get ready. I hate feeling rushed and if I'm being honest, it would have been better if they hosted prom on Saturday instead," senior Diana Harrington said.
As the day gets closer and closer, make sure to work on the communication even more. See if anybody needs any last minute assistance. The last thing you want is for plans to be ruined all because there was a typo in the address given. On another note, if you see someone who seems like they could use a friend, don't hesitate to include them. We all just want to have a good time!
Your donation will support the student journalists of Walter Johnson High School. Your contribution will allow us to purchase equipment and cover our annual website hosting costs.
About the Contributor
Alison Razafimandimby, Podcast Editor
Alison is a senior going through her second year of journalism. She's currently the podcast editor and is excited to explore a different section! In her...