Tensions rise in Israel near important Muslim, Jewish holdiays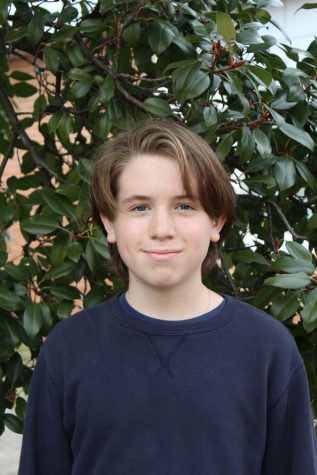 More stories from Ely Snow
In the buildup to the Muslim holiday of Ramadan and the Jewish holiday of Passover, terrorists in Israel murdered 14 Israelis in just two and a half weeks. Then, during the holidays, riots took place outside of the Al-Aqsa Mosque, a site that is extremely holy to both religions.
On Mar. 22, a terrorist fatally stabbed three people and ran one over with a car in the desert city of Beer Sheba. All four victims were Jews. The attacker, who was a supporter of the Islamic State, was then shot and killed by two nearby civilians.
Five days later on Mar. 27, two 19-year-old members of the Israeli border police (Magav), were killed by two ISIS-affiliated gunmen in the city of Hadera. The terrorists were then shot by two undercover IDF officers in the area. This shooting occurred just before the first-ever Negev Summit, a meeting of representatives from Israel, UAE, Bahrain, Egypt, Morocco and the US.
Another terror attack came on the 29th, a terrorist killed five victims in Bnei Brak, a suburb of Tel Aviv and a major city for ultra-Orthodox Jews. Among the victims included an Arab Christian police officer and two foreign workers from Ukraine. US Secretary of State Antony Blinken "strongly condemned" the attack.
"Such acts of violence can never be justified and must be condemned by all," the spokesperson for United Nations Secretary-General António Guterres said.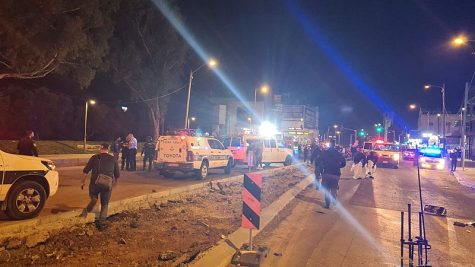 Following these attacks, during an arrest operation near Jenin in the West Bank, Israeli troops killed three Palestinians in a gunfight. Other Israeli raids in the days following the attacks resulted in the deaths of Palestinians, both militant members and civilians.
"It seems like no matter what one side is doing something that negatively affects the other; it's kind of a cycle of violence," freshman Billie Lieber said.
Another terror attack, this time a shooting, on a busy downtown street in Tel Aviv on Apr. 7, killed three Israelis, upping the death count to 14 in just two and a half weeks.
On Friday, Apr. 15, at the Al-Aqsa Mosque, clashes began between Palestinians and Israeli police. Al-Aqsa Mosque is the third holiest site in Islam, and is built in the same place as Temple Mount, a very important site for Jews. Early in the morning extremist protesters, among them Hamas members, began their march that then turned into a riot outside. They threw rocks which are shown in recordings to have been stockpiled inside in advance, and launched firecrackers.
After morning prayers, Israeli police entered the Mosque in order to make arrests.
"I think it's really sad that the Israeli forces went into the Mosque. And especially during such a holy month for Muslims," sophomore Waqif Waziki said.
Videos circulating online show Israeli police used some excessive force cracking down on the crowds. Riots continued in the days after, and tensions may continue to rise.
"In the spirit of the upcoming religious holy days, the Secretary-General calls for an immediate end to violence, which only serves to undermine the prospects for peace," Guterres' spokesperson said.
About the Contributor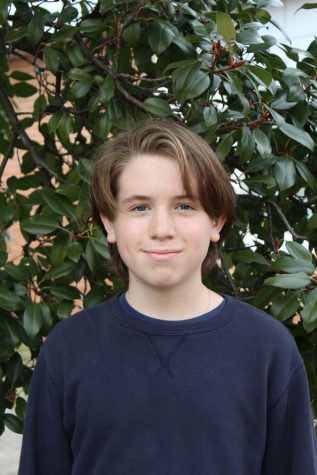 Ely Snow, Staff Writer
Ely is a Staff Writer for the Pitch this year. This is his first year on the Pitch. He likes to listen to music and spend time with his dog in his free...