Q&A with student member of the board Arvin Kim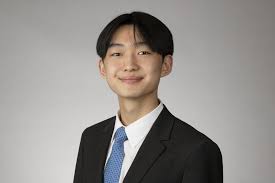 Q: You've visited a lot of schools throughout your campaign and you've talked with a lot of students. What do you think the single most important and commonly heard message from students is, and how do you plan to address it?
A: One of the issues I heard from all parts of the county, all around the county, was mental health, which I think is really telling. Especially this past year, I think that's a concern and an issue that our county needs to put more attention into to support student mental health. It's one of the first things I want to start working on in office over the summer, so as we get back to school in the fall we're ready and prepared to support students.
Q: A couple of weeks ago, the county signed a new agreement with the county police for a Community Engagement Officer 2.0 plan. How do you think MCPS should balance the need for security in its schools and the disproportionate arrests we saw with School resource officers?
A: From a statistical standpoint, it's clear that the presence of armed police officers in our school buildings[…]leads to a lot of negative consequences for students. One of those being disproportionate arrest rates for students of color; black and brown students composed around 80% of the students arrested. […] [with] the new plan, I think that there's definitely a lot of differences from the model that we had before, but the bottom line is that around our schools there's still a presence of police officers. I think that those same patterns that we saw of disproportionate arrest rates and discrimination against specific groups of students, we're gonna see regardless of how it's implemented. So I think that we need to look at better solutions.
Q: What do you think the best ways to deal with the opportunity gap are, specifically in our county?
A: The opportunity gap shows up in a lot of ways as a barrier to education, especially in a county so large and diverse like ours. I think one of the biggest disparities we see, especially in high schools, is the amount of course listings each school has. So one school in our county will have hundreds of options for APs and electives, and another will have just a fraction of that. That's obviously a big disparity that stands. One of the things I want to work on to close that gap over time is to allow students to take any course offered in our county virtually and [expand] our virtual academy so that students can not only be involved in their home school in person, but also take some classes online. That way if your school doesn't offer it, you can still engage in that level of learning. That's one way of many that we can start to close those gaps in our county.
Q: As SMOB and even as a SMOB candidate you're obviously very busy, visiting schools, attending board meetings, and still balancing that with your school courses. How do you try to balance school and your work?
A: It's definitely not hard to lose track of my own responsibilities in school when there's just so much that needs to get done, so many schools that need to be visited and so many perspectives that need to be heard. And it's work that I'm really passionate about at the same time; that makes it super easy to brush the schoolwork to the side. I think that the most helpful thing for me is just time management. Making sure I have time to go to all these schools and speak with all these people, and at the same time have time to get everything done.
Q: Turnout in this SMOB election was around 63% with 56,000 voters of around 88,000 eligible voters; while this is much higher than turnout in 2020 and 2021, it still shows a certain level of ignorance and apathy about SMOB from MCPS students. How would you try to increase awareness of SMOB and its role in MCPS?
A: I think a great part about this election is that every student grades 6-12 gets to vote, about 88,000 eligible voters and I wanna make sure that we're capitalizing on the fact that there are so many voters and that we're engaging as many people as possible in the process. I think looking at these past few years, the SMOBs have done a great job of bringing attention to this role, to make sure the work they're doing is reflective of the interests of students so students can be invested and engaged in the work. Of not only the SMOB, but the board as a whole. I think that I'm going to try to do some more outreach and expand upon the resources that I had myself, as well as working with MCPS to send that to all students.
Q: One of the issues that Baba and others brought up during the campaign was the idea that SMOB is really only accessible to those who have the time and resources to campaign for SMOB. Do you think SMOB and other countywide advocacy organizations are equitable in that sense and if not what do you think can be done about it?
A: I think that, as we expressed earlier, that the gap in the resources and opportunities that students have shows up in a lot of ways. […] I think that by ensuring that students have the information and the tools they need, from a young age, finding about the role in middle school is gonna be really helpful, and I think that if we take all of those steps that over time and as fast as possible, the processes that we see for student representation in Montgomery County are going to become a lot more equitable.
Your donation will support the student journalists of Walter Johnson High School. Your contribution will allow us to purchase equipment and cover our annual website hosting costs.
About the Contributors
Zsuzsanna Juhasz, Online Managing Editor





Zsuzsanna is an Online Multimedia Managing Editor for the Pitch this year. This is her second year on the Pitch and in her free time, she enjoys...
Seyun Park, Print Editor-in-Chief
Junior Seyun Park is in his third year of the Pitch, happy to join this year as a Print Editor-in-Chief. Outside of Pitch, Seyun plays tennis and cello,...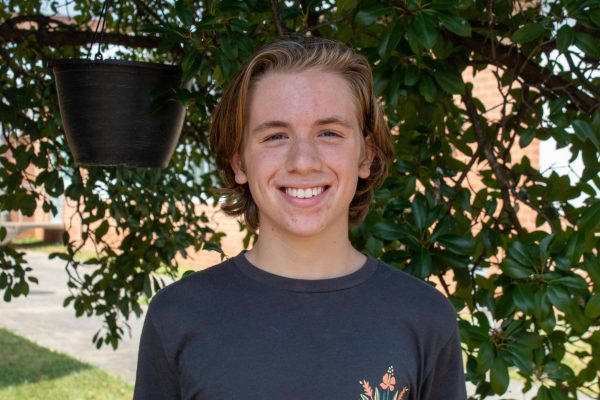 Ely Snow, Online Editor-in-Chief
Senior Ely Snow is an Online Editor-in-Chief and looking forward to working on The Pitch this year. In his free time, he likes to play ultimate and guitar.