Alumni Jacob Daley pursues his love for music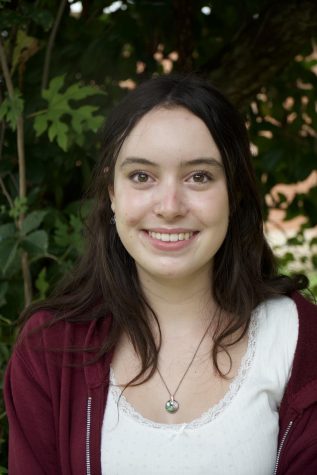 More stories from Olivia Scharf
Musicians come from every corner of the world, including ours. Famous artists such as Nils Lofgren and Tommy Keen attended Walter Johnson.
Walter Johnson graduate, Jacob Daley, moved to New York to pursue his music career.
Daley started expressing interest in music from the age of 12 and began to compose when he was 14. Like many, his interest in music grew naturally.
"When I was younger, I always had a love for creating through different mediums—whether it be drawing or writing. Any art form I really connected with I tried to pursue, but I found music to be the most fulfilling," Daley said.
Daley has been growing his following since high school.
"I love Jacob's music so much. He makes music that people our age listen to now and I really think he is going to make it," junior Janaiyah Innis said.
Daley's music can be described as hip-hop, but he incorporates elements of different genres such as indie into his music. His music is available for streaming on Youtube, Spotify and Soundcloud.
Many students follow Daley's career, both in listening to his music and attending some of his gigs.
Although Daley had already gained a small following before he graduated, he only started to become more serious about his career the following year as his interest in music intensified.
"That was when all the pieces started to come together for me as far as finding a good creative environment and better connections in the industry," Daley said.
Many artists, including Daley, have faced opposition in the pursuit of their music careers. From wary parents to unbelieving teachers, aspiring artists often find themselves lacking support of their dreams.
While he has overcome this affliction, Daley, like many others, has avoided expressing to people his true musical dream for a long time out of fear for how they will respond.
"
Sometimes people [doubt] because they think it is good to have a healthy amount of skepticism. Others are just projecting their own fears onto you. Either way, worrying about others' doubt in you is a losing battle. It'll never really go away, so you can't let it have too strong [of] a grip on you.
— Daley
Daley's ongoing journey in the music industry has proved to be rewarding both in his personal and career life.
"Most of my closest relationships [were made through my pursuit of] music, so I really cherish the communities of creatives I've encountered along the way. I feel like I'm far from my full potential so I'm really really excited to show people how dynamic I can be," Daley said.
Your donation will support the student journalists of Walter Johnson High School. Your contribution will allow us to purchase equipment and cover our annual website hosting costs.
About the Contributor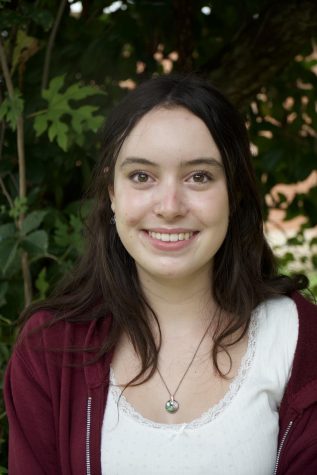 Olivia Scharf, Staff Writer
Senior Olivia Scharf is a staff writer on the Pitch. This is her second year on Pitch, and outside of school she likes to read and hang out with friends.