Sanir Byanjankar's NBA 2022 Mock Draft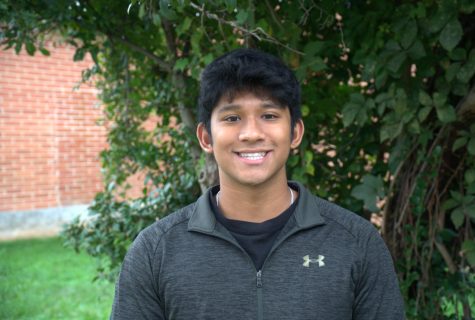 More stories from Sanir Byanjankar
Houston Rockets First Pick: Paolo Banchero (Power Forward, 250 lb, 6'10 ft)
The Rockets are trying to find a person to put next to Jalen Green and Duke forward Banchero could be the perfect fit. This forward is 6'10 and is a great player that can hit his shots and is a great inside finisher. He also hustles alot on the court and that can boost a team's defense by a lot and the Rockets need that as they were one of the worst defensive teams last year.
Orlando Magic Second Pick: Jabari Smith (Power Forward, 220 lb, 6'10 ft)
The big man Smith from Auburn is an amazing draft prospect for any team. Smith is a big body weighing in at 225 and is 6'10. He can easily put on more weight and be one of the strongest people in the NBA one day. He's a great shooter that any team can use to stretch out the floor and make matchup nightmares for opposing teams. The Magic need a big man that can catch lobs and stretch the floor next to Jalen Suggs and Cole Anthony is perfect for that.
Detroit Pistons Third Pick: Jaden Ivey (Shooting Guard, 195 lb, 6'4 ft)
Purdue's Ivey has one of the greatest skill sets in the draft and can easily score as guard. His defense can be questionable but the upside on the offensive side of the ball is what makes this a second pick. His ability to create his shot and get to the basket so easily is very impressive and looks like the best shooting guard in the draft. Ivey would be a great fit next to Cade Cunningham as another scorer and ball handler as it takes off a lot of pressure on Cunningham.
Oklahoma City Thunder Fourth Pick: Chet Holmgren (Center, 195 lb, 7 ft)
Gonzaga's Holmgren may have the highest upside out of every player in the draft. This 7 foot prospect fills out everything teams would love. He's a great all around player and can alter shots in the air. However, the only reason why he wouldn't be number one is because of how skinny he is and if he can put on weight in the NBA. He's not even 200 pounds yet and he would get pushed around in the league if he were to enter right now. The Thunder need someone with superstar potential and Chet would be the perfect guy for them. And even if Chet is a bust, the Thunder have so many draft picks in the future that it wouldn't even matter. The Thunder should be good in 2 or 3 years from now and potentially be a dynasty in the making.
Indiana Pacers Fifth Pick: Shardon Sharpe (Shooting Guard, 200 lb, 6'6 ft)
Sharpe is a special draft prospect. He was supposed to play at Kentucky but he never did and surprisingly his draft stock never went down. From private workouts scouts have loved what they saw from him; a great ball handling guard who can easily create a jumpshot and can easily score around the basket. Only reason why he is at five is because we don't know how he reacts playing on a big stage like the other prospects do. The Pacers need a scorer and someone they can rely on in the future as they are blowing up their team. They already traded Domantas Sabonis and Malcolm Brogdon is next so the Pacers would be looking for a guard so Sharpe would fall perfectly in their hands.
Portland Blazers Sixth Pick: Bennedict Mathurin (Shooting Guard, 210 lb, 6'6 ft)
Arizona's Mathurin was the one who led them to the number seed in their division and won the Pac-12 Tournament. Mathurin is an incredible athlete and can create his own shot when he needs to. The Blazers are looking for a new guard as they traded CJ Mccollum away. It also seems that they are going to trade away Damian Lillard so this pick would be a great piece to start rebuilding.
Sacramento Kings Seventh Pick: Jalen Duren (Center, 250 lb, 6'11 ft)
Memphis's Duren is your old style center. Can defend the paint and has a reat post game. But in today's NBA Duren needs to get a jumpshot to be one of the best centers in the league. But even if he doesn't develop it, he can be a rim runner where he only catches lobs and cuts off the pick and roll and is a rim protector for teams. The Kings can use Duren as he can be the next Center for the franishse next to Domantas Sabonis. Duren would be a great step for the Kings but they still have a long way to go before they are near contenders yet.
New Orleans Pelicans Eighth Pick: Ochai Agbaji (Shooting Guard, 215 lb, 6'5 ft)
The Pelicans need a point guard as Kira Lewis Jr hasn't been that great but they wouldn't pass up on Kansas' Agbaji like that. Agbaji is a perfect player for them as he can shoot and score for them as he averaged 18 ppg and shot 40% from deep. This would help the Pelicans with more scoring oppurunitys and help the Pelicans out with it.
San Antonio Spurs Ninth Pick: Nikola Jovic (Power Forward, 215 lb, 6'10 ft)
Jovic is a special prospect as he didn't play in college. He's coming from Serbia and looks like an international beast. He can pass the ball better than most point guards and his height helps him with snagging boards over bigger players. The Spurs need a big man for the future and Jovic could be that for them. He can help with the passing and create havoc and mismatch problems.
Washington Wizards Tenth Pick: Dyson Daniels (Shooting Guard, 200 lb, 6'6 ft)
Daniels is coming from a different route than most draft prospects. He's coming from the G-league Ignite team. On this team, players would play against grown men who barely couldn't make the NBA but that doesn't mean that it isn't good competition for the prospects who want to go into the league. This new route is slowly becoming more popular as Second pick of the 2021 draft, Jalen Green, came out of the G-league. Daniels is a great all around player for any team to use. He is only 19 years old so he can develop a lot of skills that a star needs in a short time frame. This is perfect for the Wizards as a Bradley Beal trade is inevitable so getting a new shooting guard now and letting him grow now is perfect.
New York Knicks Eleventh Pick: Johnny Davis (Small Forward, 194 lb, 6'5 ft)
Wisconsin's Davis has a great skill set for any team to use. He is a great midrange scorer which should transition to the NBA nicely and is an amazing defender who can make a team better with his competitiveness and spirit to play. He needs to add a 3 point jumper and become a better finisher to become a problem in the league. The Knicks could use him off the bench and as he plays better become a real piece to help them rebuild into a great team.
Oklahoma City Thunder Twelfth Pick: Keegan Murray (Power Forward, 225 lb, 6'8 ft)
The Thunder is most likely going to trade this pick in this draft but if they don't, Murray will most likely be taken.
Atlanta Hawks Thirteenth Pick: Mark Williams(Center, 240 lb, 7 ft)
Duke's Williams would be a great help with the Hawks problems. This team needs a big man for the future. Williams can be a great rim protector for them and can help out John Collins down low.
Indiana Pacers Fourneeth Pick: N/A
Pick should be traded for someone else.
Your donation will support the student journalists of Walter Johnson High School. Your contribution will allow us to purchase equipment and cover our annual website hosting costs.
About the Contributor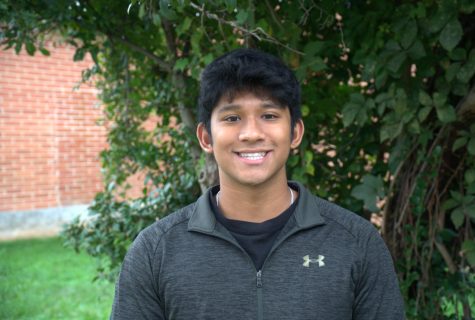 Sanir Byanjankar, Photographer Editor
Sanir is a photographer/videographer/editor for the Pitch this year. This is his second year on the Pitch and in his free time he likes to watch basketball...