Sneak peek into next year SGA plans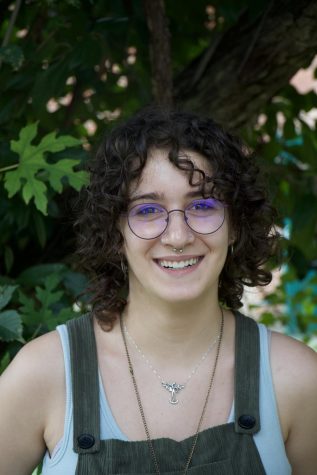 More stories from Yuval Shachar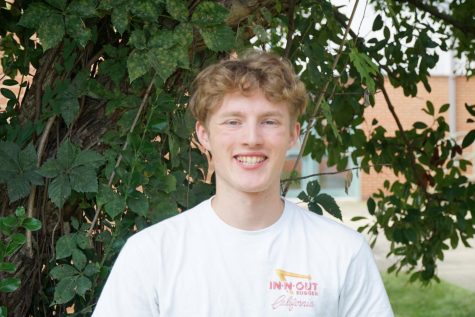 More stories from Jona Jancewicz
As the class of '22 has graduated and left, next year's SGA (Student Government Association) has already started planning events and changes for the upcoming school year. Aside from meetings on their own, the four officers, juniors Ethan Mendes (President), Luke Liden (Vice President), Lauren Kim (Treasurer) and Bryan Kibet (Secretary), have met with the departed SGA to gain insight and met with Principal Jennifer Baker to plan for next year.
"SGA overall has been getting to know each other pretty well and sort of laying the framework for some plans for next year. Nothing crazy specific, but we're talking about maybe a field day, adding more school events and stuff," Liden said.
Many of the plans for next year have centered around added school spirit and events, both planning for repeating annual ones and possibly bringing new ones in.
"Some things that I really want to see change for next year is to add some clubs, sports in the pep rallies, like hockey and maybe crew. And I also want more performances and activities for pep rallies, because I think everyone kind of gets bored when the seniors just state their name… I want more field trips for students, I think we need to learn to also learn to be outside the classroom," Mendes said.
The improvement of events is a major priority for next year's SGA. They are fighting to bring back Glo and increase participation in fundraising events such as Pennies for Patients. One way they plan to increase the participation in events is through increased promotion and publicization.
"We really want to get our participation rates up for events, especially for fundraising like pennies for patients, especially since that goes for a good cause," Kim said.
Despite the school year nearing its end and next year's homecoming being months away, the officers have already started to plan and produce the homecoming video, starting early to be ahead of the game.
Apart from general upkeep of school spirit and events, a big portion of their focus is centered around a more productive homeroom and wellness day.
"A lot of people, including myself, have wanted a more productive homeroom. And instead of like watching, like, some videos that no one pays attention to, we want to learn something or we want something to be useful," Mendes said.
Mental health awareness is also a key component of their plans for next year.
"
One thing I actually mentioned when I was campaigning to run for SGA is that I do want more awareness… I did want to talk to admin about treating mental health issues as if it were an excused absence or giving kids a little bit more leniency especially since it's an issue everyone deals with. It's an issue that seriously impacts school, and it's something teachers don't consider how home, what you're experiencing yourself, really affects your performance here.
— Lauren Kim
One way they plan to implement this is through giving students more time on assignments so the stress to complete them before the deadline is lessened.
"It's also something we talked about staff development, when we're all together, we talked about at least giving some students some more time on assignments, or even more time on tests or something, because, we are some we are going through some stuff sometimes, and it's tough. And having time will help us a lot," Kibet said.
The officers emphasized how learning experiences from study circles helped enlighten issues from both students' and teachers' perspectives regarding mental health in an academic context.
"In study circles, we talked about mental health. And what a lot of teachers brought up actually was, you know, they kind of assume when you're late to a class, it's because you're a slacker, it's because you're lazy. When you turn in an assignment late, it's because you just don't feel motivated to do it. But in reality, a lot of the time is that these students are always bright, but they always have something going on at home, which they don't really feel comfortable about opening up to their teacher. So I suggested that maybe teachers can go through more of a training or just have put like, just think about to themselves that they should put themselves in their students shoes," Mendes said.
Each member has ideas that they have campaigned for and want to see at the school next year, with inclusivity being a big one.
"I want WJ to be as inclusive as possible, because I mean, there's no reason that in 2022 at a high school, anybody should be feeling like they don't belong at school. And I think honestly, the steps towards that, it kind of involves everyone, not just SGA it's not like we can just do something. But I mean, really, we just need to get WJ as a whole to better ourselves," Liden said.
Your donation will support the student journalists of Walter Johnson High School. Your contribution will allow us to purchase equipment and cover our annual website hosting costs.
About the Contributors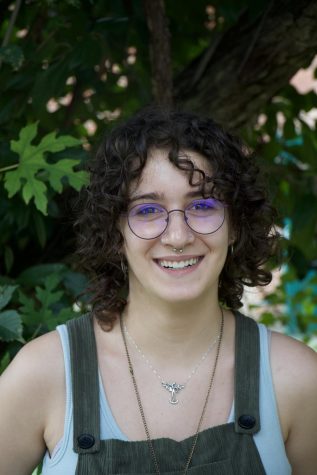 Yuval Shachar, Print Editor-in-Chief





Yuval is a senior, excited to be a Print Editor-in-Chief for her third year of the Pitch! Outside of Room 193, she enjoys reading, listening...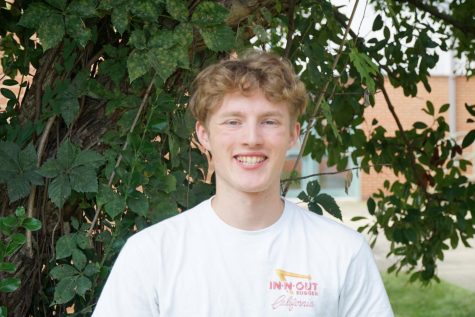 Jona Jancewicz, Online Editor-in-Chief





Jona Jancewicz is in his senior year of high school. He is the appointed Online Editor-in-Chief, who is very excited to keep writing and reporting...